An internal memo obtained by the newspaper identified Vietnam, Tunisia, Colombia, Lebanon, the Philippines, Pakistan and Ukraine as countries that would be offered loans to purchase US military equipment, instead of receiving cash grants. The changes could affect the program with a total worth of nearly $1 billion.
New Policy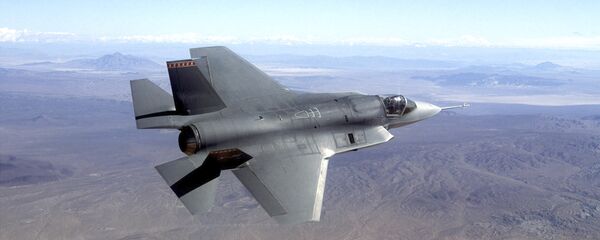 However, the move is being criticized by the US State Department. The newspaper cited a State Department internal memo, saying that if the measure is adopted those countries would likely turn to Russia and China for military assistance.
In suggesting that most countries that currently receive grants from Washington would refuse loans, the memo read: "Without such assistance, partners will likely either not develop/sustain those capabilities, or may turn to other countries to assist them in developing them," as cited by WSJ.
The State Department's reaction to Trump's initiative was expected. In recent decades, military and technical grants have been one of Washington's most powerful diplomatic instruments to expand its global influence. If Washington abandons the measure the State Department will have to radically shake up its toolbox.
Earlier, Trump already announced a 28 percent cut to the State Department's budget, with the released money allocated for defense. In 2018, the White House seeks to increase defense spending by 10 percent, to $639 billion.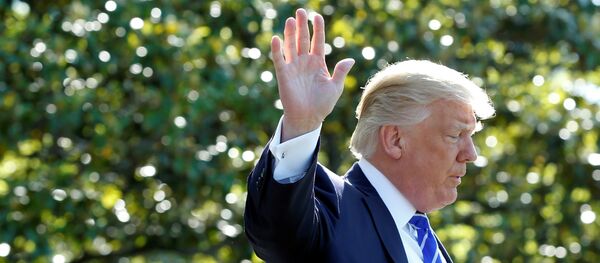 "We're absolutely reducing funding to the UN and to various foreign aid programs… the president said hundreds of times, 'I'm going to spend less money overseas and more money at home,'" US Office of Management and Budget Director Mick Mulvaney said in March.
If the changes are adopted it will be much more difficult for foreign countries to receive US military support.
"The return of loans is strictly controlled by the US Senate Committee on Appropriations. The committee examines the level of corruption [in the borrowing country] as well as a hundred of other parameters. There also must be guarantees that if the loan is not settled the US will get a stake in the debtor's state-owned companies. Trump decided to cut grants for foreign countries because he realized that tons of money was spent for nothing," Sergei Sudakov, a specialist in American politics and professor at the Academy of Military Sciences, told RT.
Friends and Allies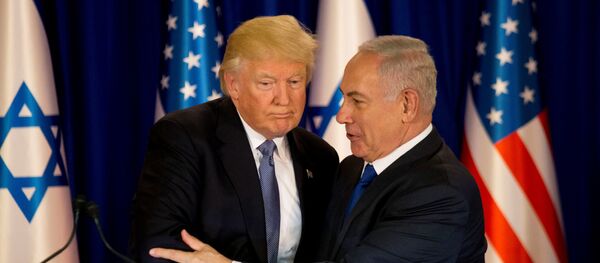 At the same time, not all of Washington's military grants to foreign countries are planned to be removed. For example, the US will continue to support Israel (currently $3 billion annually), Egypt ($1.3 billion) and Jordan ($350 million). Trump is implementing the transition from political to military dominance, and grants to Israel, Egypt and Jordan are part of the plan.
Israel is traditionally a US ally in the Middle East, and ties between Washington and Jerusalem could reach a historic pinnacle under Trump. During his campaign, Trump criticized the Barack Obama administration for insufficient support for Israel.
Meanwhile, differences over Israeli settlements in the West Bank could not prevent the US and Israel from signing a military assistance memorandum under Obama. According to the deal, the US will unveil a $38 billion aid package to Israel in 2018-2028. The partnership between the two countries is strategic, and the US is unlikely to increase its support for Israel.

The fight against Daesh and other terrorist groups was one of the key points of Trump's campaign. Jordan is an important ally for Washington in the Middle East. Since 2014, Amman has been engaged in airstrikes against Daesh, as part of a US-led coalition. Moreover, 2,500 US troops have been sent to the country. Jordan is the only Muslim country to recognize the Israeli borders as a result of the 1967 war.
Furthermore, the US president intends to strengthen relations with Egypt, and this intention is reciprocal. In April, Egyptian President Abdel Fattah al-Sisi visited Washington. The sides agreed to jointly fight terrorism.
"We will fight terrorism and other things. We're going to be friends for a long, long period of time. We have a great bond with the people of Egypt," Trump said during a meeting with his Egyptian counterpart.
In April, the US and Egypt also continued their joint naval drills in the Red Sea.
What About Ukraine?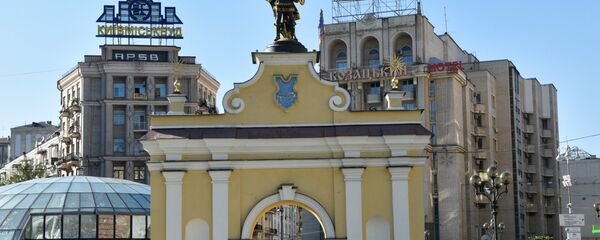 By replacing military grants with loans, Washington would indirectly admit that it is ready to sacrifice friendly ties with such countries as Tunisia, Lebanon, Pakistan and Colombia, and probably Vietnam and the Philippines. This rejects an increasingly popular hypothesis that Washington allegedly plans to curb its activities in the Middle East and turn to Asia-Pacific.
Ukraine is also at risk. In 2014-2016, Washington provided Kiev with a $600 million military aid package. The former US presidential administration planned to continue military support for Kiev.
In 2017, the Ukrainian military will receive $350 million from the US. The decision was approved by the US House of Representatives in late 2016.
Military spending is a crucial problem for the Ukrainian government, since Kiev does not adhere to the peaceful settlement of the Donbass conflict. Despite a cease-fire, Ukrainian forces continue shelling the self-proclaimed Donbass republics. On May 20, President Petro Poroshenko announced the deployment of T-80 tanks to the conflict zone in Donbass.
Kiev is struggling to increase defense spending amid a downturn in the national economy and a skyrocketing foreign debt. Last May, Poroshenko signed the Ukrainian national security strategy. According to the document, Kiev expected to increase its military budget to 5 percent of GDP. For comparison, in 2016, Turkey had a military budget of 3.7 percent of GDP and the US – 3.3 percent of GDP.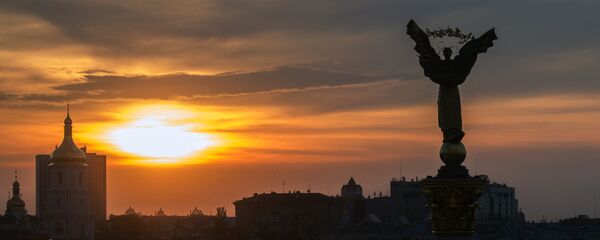 In recent years, the Ukrainian government has been driving up military expenditures. While in 2016 Ukraine's defense budget was $4.3 billion, it will reach nearly $5 billion this year, which accounts for 5 percent of GDP.
Meanwhile, the economic situation in Ukraine is worsening. In April, the International Monetary Fund downgraded its forecast for Ukrainian GDP growth from 2.9 to 2 percent. The military and political turmoil is also affecting the economy. For example, a blockade of Donbass by Ukrainian radical activists has seriously damaged the country's energy sector.
Another negative factor is Kiev's foreign obligations.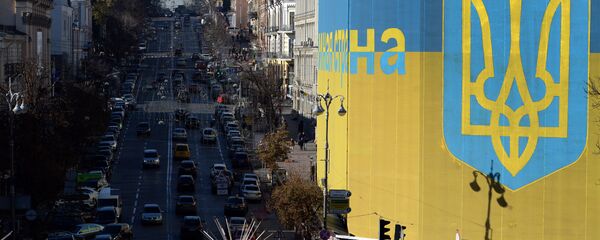 According to estimates by the Ukrainian National Bank, the country's debt will remain at 80 percent of GDP in 2017. In the foreseeable future, the debt may increase if Washington decides to replace military grants with loans for Ukraine.
Such an initiative would be also a political blow for Kiev. Nurturing an anti-Russian agenda, the Ukrainian government tries to keep up the façade of rapprochement with the West. 
"The amount of aid is not that important for Kiev. But this support itself is important as a symbolic gesture that the Big Brother stands with them," Sudakov pointed out.
Sergei Vikulov, president of the Academy for Military and Economic Problems and Finances, suggested that a US decision to replace military grants with loans may be a wake-up call for Ukraine.
"Waking up from euphoria can last for long, but can also be rude. Trump is a businessman. He could firmly ask Kiev to settle its debts. Trump can find a way to compensate Washington's losses [from Ukraine]," Vikulov told RT.
Never miss a story again — sign up to our Telegram channel and we'll keep you up to speed!