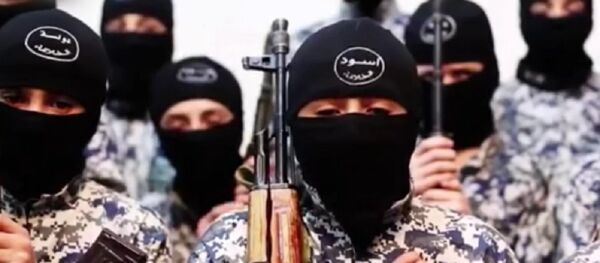 In 2010, there were about 200 violent Islamists in Sweden. This year, the number is estimated to be around several thousand, which indicates at least a ten-fold increase in only seven years. This number includes terrorist sympathizers, terrorist recruiters and terrorist fundraisers. SÄPO Director General Anders Thornberg even ventured that this was the "new normal," the Swedish daily
Aftonbladet
reported.
Possible explanations for the explosive increase are Daesh propaganda as well as ongoing conflicts in Syria and Iraq, which have united Islamist groups like never before. Previously, they were more separated, Thornberg explained.
According to SÄPO, the majority of these people live in major urban areas, such as Stockholm, Gothenburg, Malmö and Örebro. The number of terrorism-related intelligence tips received by SÄPO has risen three-fold in recent five years.
The rise of extremist sentiment and the availability of "personnel" are expected to facilitate a terrorist attack. According to Anders Thornberg, SÄPO now has to work faster and around the clock in order to never give terrorists a chance.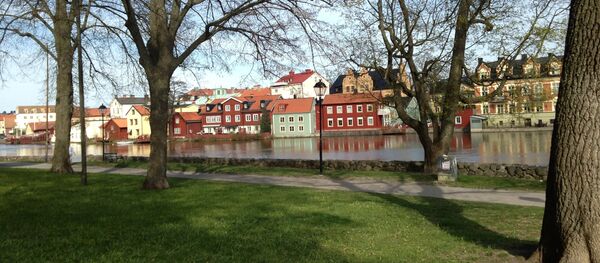 Remarkably, though, the therror threat level remains the same as in 2010, which is at three out of five, as few of the terrorist sympathizers have the ability to, or even intend to, carry out a terror attack in Sweden, according to SÄPO's belief.
Senior terrorist researcher Magnus Ranstorp from the Swedish Defense Institute blamed the increase on the deficient preventive work against violent extremism, yet did not find the development particularly surprising.
"When the Islamic State (Daesh/ISIL/ISIS) proclaimed their caliphate, it was like releasing a genie from the bottle. It stirred a wave of support and sympathy, and Salafism gained a foothold, which was facilitated by the social media," Magnus Ranstorp told the Swedish daily Svenska Dagbladet.
According to Ranstorp, Sweden's failed integration of newcomers is another reason for the increase in terrorist sympathizing.
"We have to break the segregation, otherwise, it can only go one way from here — to the worse," Ranstorp said.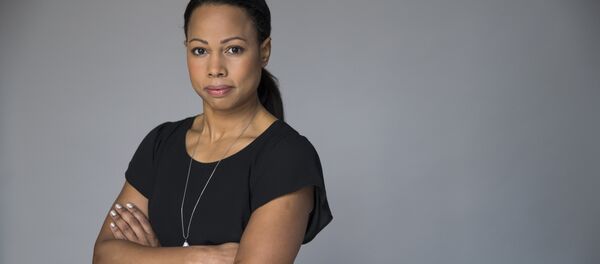 As a tacit acknowledgement of the recent shortcomings, Sweden's Crime Prevention Council (Brå) will take over the role of weeding out extremism, Democracy Minister Alice Bah Kuhnke and Justince and Migration Minister Morgan Johansson proclaimed in
Dagens Nyheter
.
Another previously largely overlooked threat is asylum seekers who have gone underground after being rejected. SÄPO demanded a crackdown on potential terrorists among Sweden's growing crowd of illegal immigrants. The official number of "disappeared" asylum seekers in Sweden is at least 12,000, yet the number may already be higher and is projected to rise further as Swedish bureaucrats are still processing the gigantic heap of asylum applications from recent years.
"Expulsion decisions may become vital. We seek to find individuals who are at risk of committing a terrorist attack," SÄPO boss Anders Thornberg told Swedish national broadcaster SVT.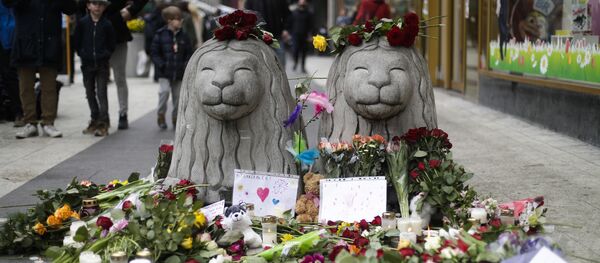 Remarkably, Rahmat Akilov, the 39-year-old Uzbek behind the deadly truck attack in Stockholm, was known to SÄPO before the attack, however, the suspicions were laid aside for lack of evidence. In light of the new and intimidating statistics, procedures might change.
Meanwhile, asylum seekers continue to provide the Swedish authorities with extra security risks. Between January and May, the Migration Board notified SÄPO of 353 cases posing a security threat, which led to 19 refusals of residence permits. However, not all of the people in question were expelled because of the alleged risk of the death penalty or torture in their home countries.