MOSCOW (Sputnik) — Three terrorist groups were preparing the plot. The foiled attack was designed to target worshipers at the mosque, a ministry spokesperson said as quoted by the Al Arabiya television channel.
Earlier on June 12, an attack on Saudi Arabia's patrol unit in the eastern part of the country killed one security service's officer and injured two others.
Later that day, the US Department of State warned in a report assessing diplomatic security in Saudi Arabia that Daesh poses an increasing threat to Saudi Arabia and has the potential to destabilize that country.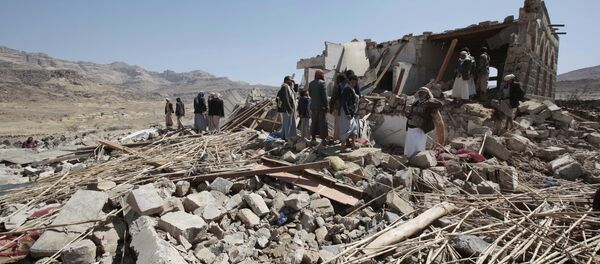 The report also warned that the al-Qaeda in the Arabian Peninsula (also outlawed in Russia) remains a security concern, as it has not abandoned the goal of attacking the Saudi government and Western entities in the country.
Due to the presence of Daesh, al-Qaeda and other extremist groups, the State Department "has assessed Riyadh as being a high-threat location for terrorist activity directed at or affecting official US government interests," the report said.