BERLIN (Sputnik) – The European Union will task itself with protecting its interests, including regarding the United States, European Commission President Jean-Claude Juncker said, commenting on the new US anti-Russia sanctions.
"We are ready … We must defend our economic interests, including vis a vis the United States, and we shall do that," Juncker told the NDR radio station. The European Commission provided Sputnik with parts of the interview.
Austrian Foreign Minister Sebastian Kurz said Wednesday that the EU should react to the US introducing new anti-Russia sanctions unilaterally.
"The European Union should jointly react to the unilateral sanctions and follow the European interests," Kurz said on Twitter.
The German Foreign Ministry told Sputnik on Wednesday it recommended that the US launch close consultations with the EU on the issue of the bill expanding sanctions, signed by Trump.
"The way president Trump deals with this bill will be the deciding factor. We strongly recommend close discussion with the European Union," the ministry said.
Trump has signed a bill to slap new sanctions on Russia, Iran and North Korea on Wednesday morning without holding an official signing ceremony.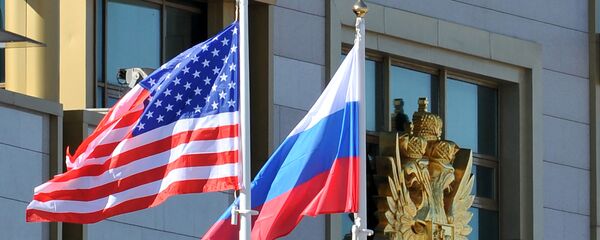 The sanctions target Russia's defense, intelligence, mining, shipping and railway industries and restricts dealings with Russian banks and energy companies.
The law also limits the US president's ability to ease any sanctions on Russia by requiring Congress' approval to lift any restrictions.
For instance, Trump would now need Congress' permission to reverse measures imposed by his predecessor Barack Obama. He would also need lawmakers' approval to return Russian diplomatic properties that were seized under the previous administration.