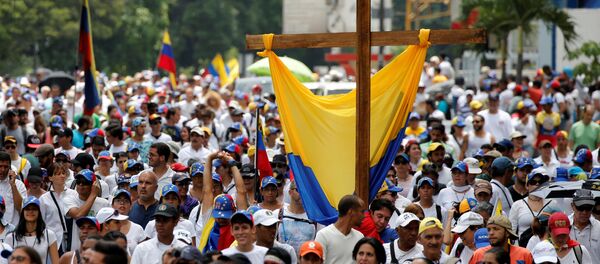 The results have been announced for Venezuela's constituent assembly that was elected on Sunday and convenes tomorrow. The Constituent Assembly is convening despite threats from the United States and sanctions against President Maduro.
Secretary of State Rex Tillerson says the US is not interested in regime change and seeks dialogue with North Korea if it gives up nuclear weapons, but Senator Lindsey Graham has called for the destruction of the country. This comes as the Senate's top Democrat Chuck Schumer urges Trump to take a harder line against Chinese investments in the US Patrick Lawrence, author and columnist, joins the show.
The Trump administration's attack on civil rights continues, as the Justice Department under Attorney General Jeff Sessions announces that it will use the power of the federal government to end affirmative action in college admissions. Mondale Robinson, Electoral Campaign Manager at Democracy for America, speaks to Brian about the implications of this move.