MOSCOW (Sputnik) — US National Security Adviser Michael Flynn announced his decision to resign on February 14 amid a growing controversy surrounding his conversation with Russian Ambassador to the United States Sergei Kislyak before Trump's inauguration. In his resignation letter, Flynn noted he had not given Vice President Mike Pence complete information about his conversations with Kislyak.
"There are several topics which are important for the Russian-US cooperation, mainly [the fight against] terrorism. This was one of the topics we had discussed," Kislyak told the Russian TV channel Rossiya 24.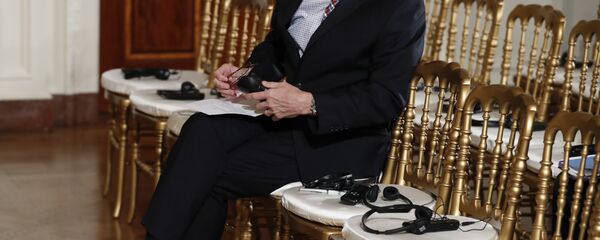 "I will not contradict your statement that what we had discussed was likely to be known not only to us, but to many in the United States," the diplomat noted.
Kislyak added that he had discussed "very simple things" with Flynn.
"The communication was very regardful. There were no secrets, at least from our side," Kislyak pointed out. The diplomat refused to comment on Flynn's resignation calling it "the internal US affair."
Kislyak said he was instructed from Moscow to avoid discussing anti-Russia sanctions with anyone, stressing that he followed those instructions thoroughly.
"I had instructions not to discuss the sanctions. We did not discuss the sanctions with anyone. And rest assured, I followed my instructions thoroughly."
Russia does not discuss the sanctions or bargain on them because "from the very beginning they were imposed illegally, politically aggressively," Kislyak explained.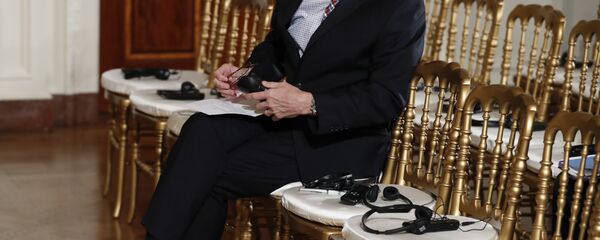 In June, Russian President Vladimir
Putin said
that he is aware of the content of Kislyak-Flynn talks, adding that that US officials have "lost their mind" as it is an ambassador's job to meet with people.
Kislyak has served as the Russian ambassador in the United States for nine years and returned to Russia in July. For a long time, the ambassador has been portrayed in mainstream US media as a tool for spreading Russian influence. Such US media outlets as The New York Times and The Washington Post have repeatedly released information, citing sources, about alleged links between US President Donald Trump and member of his campaign team, and Russian officials, including Kislyak.
Russia has repeatedly called on the US to stop the "bullying" campaign against Kislyak, adding that he regularily met US officials as it was his duty at the time he was the Russian envoy to the country.
Russian officials have repeatedly denied the allegations of meddling in the 2016 US election. In turn, the White House has also reiterated that there was no proof substantiating the allegations of collusion between Trump's campaign and Moscow during the election.