The development of "Bitcoin cash" appears to have done no harm to Bitcoin's standing in the eyes of investors, as the price of Bitcoin reached a new high on Monday.
After breaking through the $3,000 barrier for the first time last week, on Monday the cryptocurrency was trading at $3,354 and its market capitalization was $55.3 billion, according to Coinmarketcap. Since the beginning of the year, the value of Bitcoin has increased by 236 percent. 
Bitcoin split into Bitcoin and Bitcoin cash on August 1, after a disagreement between developers over how to upgrade the currency. The new Bitcoin cash software increases the size of the blocks which make up the Bitcoin network. The blocks' capacity to store transaction data has been increased from one megabyte to eight megabytes.
Dr. Garrick Hileman, research fellow at the Cambridge Centre for Alternative Finance and Founder of MacroDigest, told Radio Sputnik that while Bitcoin Cash is a much smaller cryptocurrency than Bitcoin, it allows a greater capacity for transactions.
"Right now, you can store one megabyte of transaction data in each Bitcoin block. Bitcoin increases that by eight megabytes and so it's going to allow for many more transactions to be included in a block and that's going to increase the throughput."
"It's still a much smaller cryptocurrency than Bitcoin, even though it's already a top-four cryptocurrency by market value."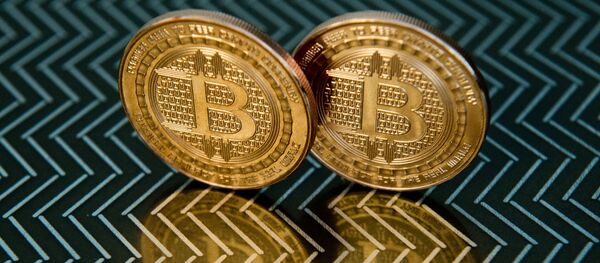 Shortly after the split, Bitcoin Cash increased in value to $747 on Wednesday, before falling to a low of $204 on Friday and recovering to $300 on Monday. On Monday, the offshoot cryptocurrency had a market cap of $4.8 billion.
"Right after the split, it was not easy for many people to trade their Bitcoin Cash," Hileman explained.
"For example, it was impossible for many people to deposit Bitcoin Cash into exchanges if they wanted to sell their Bitcoin Cash. People who already had Bitcoin on exchanges that were supporting Bitcoin Cash could trade it – that was a small handful of exchanges. So, we didn't really have a real sense of what the true price of Bitcoin Cash is. But now, a few exchanges opened up deposits and it looks like people looking to dump their Bitcoin Cash are doing so and driving the price down."
Despite the early struggle, Bitcoin Cash could have a bright future since some influential figures in the cryptocurrency community have indicated their support for the new currency. In addition, spinning the currency off from Bitcoin gave it millions of users straightaway.
"You start with a user base of millions, which I think is really important to getting a new cryptocurrency up and running, that's the hardest part – how do you get your first million users? If you can just fork Bitcoin and start something new, then you've already solved that problem."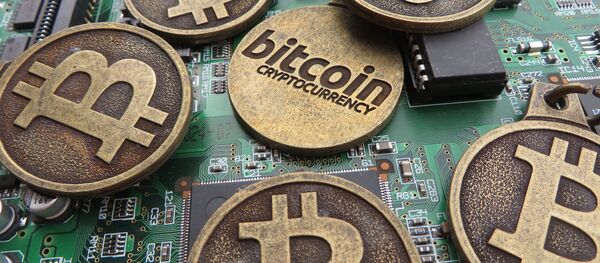 Ahead of the ten-year anniversary of Bitcoin in 2018, it seems increasingly clear that cryptocurrencies are not just a "flash in the pan."
"There is always the possibility that some major technical issue or fatal cryptographic flaw is discovered that undermines the entire sector, so I think people who are considering investing in this area need to be cautious and remember that this is very high risk."
"But, the longer that things like Bitcoin exist, the harder I think it is to claim that these are going to disappear any time soon. Clearly, there is a reason why we continue to see more and more people – we estimate five to ten million people – actively using cryptocurrency around the globe."
"That number continues to grow and has been growing rapidly recently. So, people are finding compelling use cases for these currencies. Speculation is of course one of those but also there's new things you can do with regard to storing files on decentralized systems, or managing identity, things that have nothing to do with currency and so it's a space that continues to evolve and is showing quite a bit of innovation," Hileman said.