Names of the individuals have not been released as yet, although it's almost certain those involved will have authored, or edited, viciously condemnatory aricles about Iranian governments old and new. Ammariyon has emerged as the leading critic of Iranian President Hassan Rouhani's administration, which it views as too liberal and reformist — and in 2011, the site caused a national scandal when it claimed then-leader Mahmoud Ahmadinejad and his supporters were working with the Israelis in a plot against the Islamic republic.
While it may be surprising that journalists at a staunchly anti-Israeli organization would be on the Mossad payroll, such actions have precedent — in 2013, Hezbollah exposed a senior spy working for the agency within its foreign operations branch.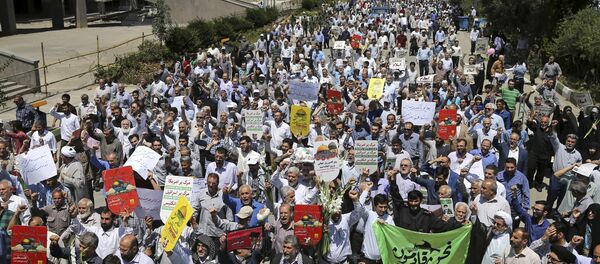 Moreover, that Mossad recruits journalists, both foreign and domestic, shouldn't shock — it's a tactic employed by many Western spying agencies. For decades, the US Central Intelligence Agency ran a dedicated program, Operation Mockingbird, which aimed to manipulate news media for propaganda purposes by recruiting leading US journalists. By 1953, Mockingbird had major influence over 25 newspapers and wire agencies, through which pro-American big business and anti-Soviet Union stories were disseminated.
Sometimes, journalists recruited by Mossad carry out relatively benign operations — in the 1990s, for instance, the agency enlisted Yemeni reporters to contact remaining Yemenite Jews, and compel them to relocate to Israel. Likewise, in 2010, famed Danish journalist Herbert Pundik admitted he had worked for Mossad for a decade, filing reports for the agency on his various foreign trips. He did so on the basis he wouldn't spy on Denmark itself (in the event, the country was "not important enough" for Mossad's attentions), and would share his reports with the Danish government.
Sometimes however, journalists are potentially used for sinister purposes. In the 1960s, Mossad paid journalists to track down the addresses of German scientists who had assisted President Gamal Abdel Nasser's missile program — once obtained, the agency waged a scare campaign on them and their families, going so far as to send explosive packages to their homes.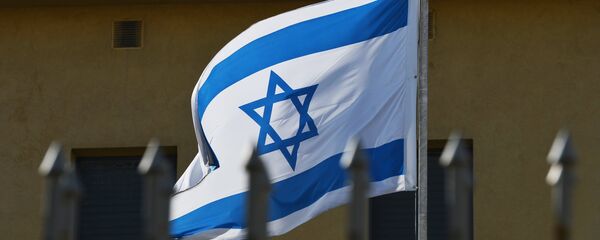 30 August 2016, 20:24 GMT
Furthermore, in the UK, newspaper magnate Robert Maxwell was widely rumored to have worked for Mossad. Just prior to his 1991 death, a former employee of Israel's Military Intelligence Directorate intelligence agency, approached a number of news organisations in the UK and US, claiming Maxwell had provided Mossad with information regarding Mordechai Vanunu.
While working on Israel's secret nuclear program, Vanunu had secretly documented the existence of the arsenal, with the intention of publicizing the illegal cache in the Western media.
He fled to the UK, and approached a number of mainstream publications with the story, before being lured to Rome in an elaborate honey trap operation, where he was kidnapped by Mossad agents and smuggled to Israel. There, he was convicted in a secret trial of treason and espionage, and sentenced to eighteen years of imprisonment.
While Maxwell sued the publications that subsequently printed the allegation for libel, he died before the cases reached court, and his estate subsequently paid the defendants' costs.