New Delhi (Sputnik) — Nepal, a Himalayan nation sandwiched between two Asian giants — India and China — is conducting its first elections to a federal system of governance that will end the erstwhile Monarchy's transition to Democracy. A constituent assembly elected by the people after the abolition of Monarchy in 2008 had been functioning as the legislature up till now. The ongoing phased polling that will end on December 7 will elect a 275 member Parliament at the center and 550 representatives to seven provincial assemblies. The winners will then elect an upper house of parliament as well as the new President of Nepal.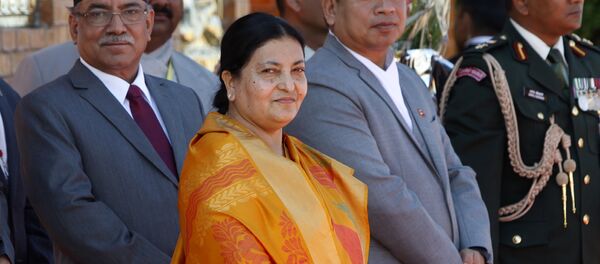 The first phase of polling held on Sunday saw a 65% voters' turnout and was closely watched by both India and China as the contest was mainly between the centrist Nepali Congress that is considered close to the former and the communist alliance including the Maoist party that has displayed a leaning towards the latter. Besides the two main alliances, other smaller political parties such as the Madhesi groups representing the plains bordering India are also in the fray. Traditionally, these parties have joined one or the other larger groups with greater ideological affinity.
READ MORE: India's New Combat Intelligence Service to Track Activities in Nepal, Bhutan
The Indian establishment's concerns are centered on the fact that the recently concluded local elections had witnessed 50% of votes going to the alliance of communist parties that have promoted greater ties with China centered on infrastructure and energy-related investments.
Indian analysts, however, say that an alarmist approach in dealing with the post-election result will do no good and it would best to wait and watch.
"Let's not sensationalize even before results have come out. Yes, it is true that the Nepali Congress' position is not looking very strong. But, the Indian government has transacted with the Left-led governments in Kathmandu before. Nepalese politics will remain divisive despite the results of upcoming elections. In the overall context of India-Nepal relations versus China-Nepal ties, let's not discount that we enjoy far more cultural affinity with Nepalese than Chinese can ever. That said, let's not also ignore that India may face a major crisis in the event of a leftist government in Kathmandu attempting to alter the Constitution," P. Stobdan, former diplomat and currently, a distinguished fellow at the Institute for Defence Studies and Analyses told Sputnik.
In recent years, China has pushed a number of infrastructure projects in Nepal and unveiled plans to build a rail link through the Himalayas, which is also being considered as an extension of President Xi Jinping's Belt and Road Initiative.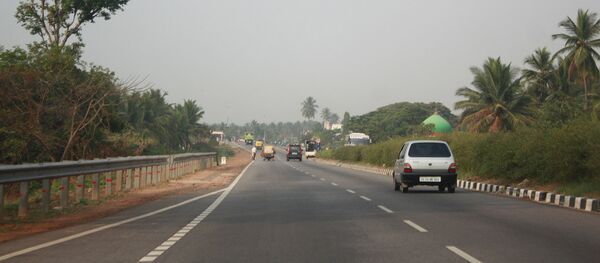 19 September 2017, 16:03 GMT
In addition, two major hydel power projects in Nepal, the West Seti and Budhi Gandaki, were awarded to Chinese companies, much to India's dismay. However, when Sher Bahadur Deuba of the Nepali Congress-led took over as Prime Minister, he canceled the Budhi Gandaki contract citing allegations of corruption. This was construed by China as a strong message by the pro-India party.
"When it comes to project delivery, we can't match China. But, if you read Chinese publications they are frustrated in dealing with Nepal, due to under the table transactions. President Jinping has taken a tough stand on corruption at home and that approach will be followed abroad as well, including in Nepal," Stobdan added.
READ MORE: China Urges India to Abide by Border Agreements Amid Border Guard Skirmish
Nevertheless, given its geostrategic location, whichever alliance that comes to power in Nepal will have to deal with both the northern and southern neighbor. In the past too, like most regional states in South Asia, Nepal has tried to use both India and China to pursue its interests.