Brian Becker and John Kiriakou, hosts of Radio Sputnik's Loud & Clear, spoke to Gareth Porter, an award-winning American investigative journalist and Mark Sleboda, a Russia-based international relations and security analyst and frequent critic of US and NATO policy.
​"I think it remains to be seen whether the Europeans are going to kowtow to Washington or not," said Porter. "It certainly could happen and the reason of course is that the United States is going to use every bit of power that is available to it to muscle the EU signatories of the JCPOA, that being Britain, France and Germany, to knuckle under to the US demand that they come up with something."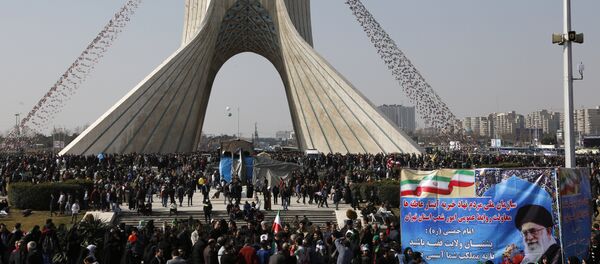 "That power, of course, is that if the Europeans don't go along with this and they do business with Iran, as it's required by the JCPOA, then the United States will cut off their financial access to US national institutions. That is a very sizable leverage that the US has."
"Europeans have talked about the possibility of having their own legislation that would protect their businesses who are prepared to do business with Iran and to say that the US will not be able to reach them, but that's not going to resolve the problem of them being denied access to financial institutions in the United States," Porter continued.
"At the same time, it's not clear where that's going to take us in terms of how the fix is going to be brought about. The Iranians are simply not going to negotiate. The Europeans are saying, 'we don't want to negotiate a fix to the JCPOA, but we will negotiate with Iran on a new agreement that somehow extends beyond the JCPOA.' The Iranians are obviously not going to do that, so that means we're headed towards a crisis."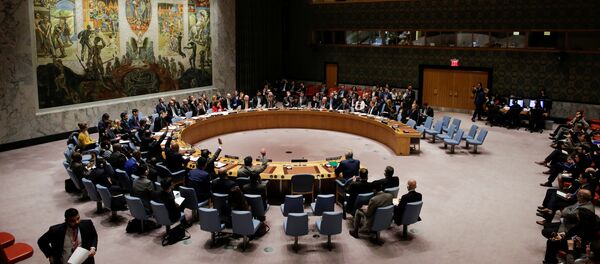 27 February 2018, 07:00 GMT
Kiriakou opined that this was likely the intention of Trump's challenge to the JCPOA all along: he was opposed to the agreement from the start and had no intention to "fix" it. Rather, he wanted to see the deal killed.
"That is exactly what's driving a lot of what is going on here," Sleboda said. "I think that you know the Trump administration espoused [political] realism, at least towards Russia and some other foreign policy elements that some would regard as an improvement, like disavowing regime change and democratization and nation building."
"But it had always been very virulent against Iran, and now the neocons are in the driving seat of the Trump administration's foreign policy and the administration has crawled as far into bed as possible with both Israel and Saudi Arabia, both of whom would like to see this deal collapse and are both really gnawing at the possibility of military action against Iran."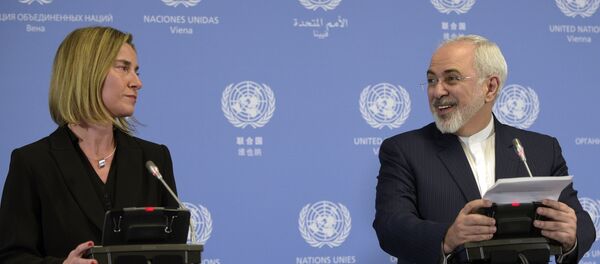 21 February 2018, 15:51 GMT
"I think that's really what's driving things at this point. I think the Trump administration wants the deal to collapse at this point. The US and Iran do very little business, and there is no prospective for US companies to do business with even the energy companies in Iran when they know the Trump administration's positions towards that. What the Trump administration is threatening, by not renewing the removal of sanctions every 120 days, he's actually threatening Europe. This is sanctions against European businesses and blackmail against Europe, this is threatening a trade war with Europe."
Sleboda added that these de facto sanctions would particularly target "European financial and energy companies that would start to do business in Iran. This was a principle reason why Iran agreed to the JCPOA in the first place, because they wanted foreign investment and expertise- particularly in the energy sector. They have been complaining to the UN agency responsible for the JCPOA, the International Atomic Energy Agency, that it's not getting what it wanted out of the deal."
"That's because European companies are afraid to invest or do business in Iran right now because of the Trump administration's bluster and imposition. Europe is quite reasonably upset about all this, which comes on the back of the fact that there is already a large divide between Washington and Brussels and London. Not only this, but many issues. There was a division between Europe and the US back during the George W Bush years which has returned and has the potential to be really on steroids because of the differences on so many positions."