Nuykina, who worked together with her husband, told Sputnik that they did not feel fear, although, they sensed danger, which had a mobilizing effect on them.
"We had an unpleasant incident. There was a couple living next to us. And I believe they wanted to expose us. Once those neighbors invited us over for dinner. We came at a set time, while they excused themselves to ostensibly change their clothes. So, we started looking at pictures on the walls, and suddenly I saw the book by Leo Tolstoy "Anna Karenina" on their coffee table. In Russian. How would you react? I asked my husband if he saw it, he suggested that we continue looking at the pictures. So, we did not give ourselves away," Nuykina recalls, adding that the neighbors were apparently from counterintelligence, and were watching their reaction.
© press department of SVR of Russia /
Lyudmila Nuykina
Lyudmila Nuykina
© press department of SVR of Russia /
The retired spy proceeded to say that there were many difficulties because of their Soviet upbringing, as the couple had to abandon all their habits to integrate into society.
READ MORE: Oops! UK Tabloid Presents Text of 8th Grader as Proof of Anti-Spy Conspiracy
"We were used to saving money. So, once when my husband was going on a business trip, he bought an economy class ticket. Later his boss summoned him, asking him not to do it anymore, as there would be rumors that the company was going bankrupt," she said when asked about the mistakes the couple might have unintentionally made during their secret service.
The former agent also revealed how hard it was to be away from her eldest son who stayed behind in the Soviet Union, while they were working abroad, and shared that they had had another child while in service.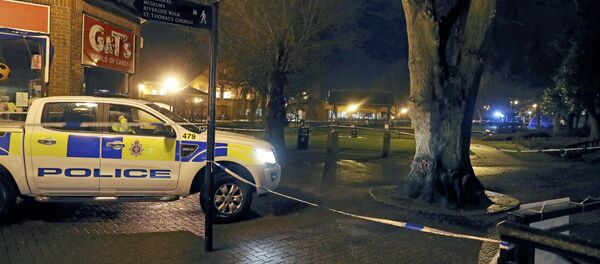 Nuykina shared that betrayal was the reason behind their homecoming and the end to their secret service career.
"We were betrayed by a man whose last name is Gordievsky. He used to be a resident spy in London. […] I don't envy traitors. Such people are not welcome; once a traitor, always a traitor. And they have to live with fear," she said.
Lyudmila Nuykina did not disclose all the details of her job for the intelligence service.