The talks between Trump and Netanyahu took place in the White House on March 5.
During the meeting, the US president allegedly said that until now, France, Germany and the United Kingdom, the three EU signatories to the deal, only proposed "cosmetic changes" that he did not find satisfactory, the Axios news website reported.
Trump stressed he wanted that "significant changes" were made to the Iran deal itself, and not simply a supplemental agreement between the United States and the European countries, according to the website.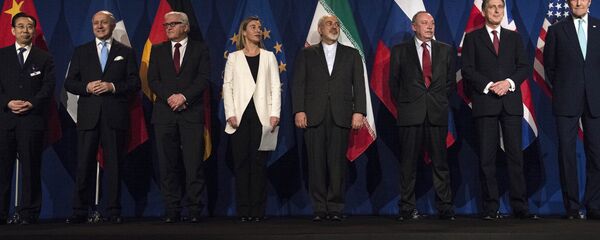 In July 2015, Iran and the P5+1 group of nations — the United States, Russia, China, France and the United Kingdom plus Germany — signed the JCPOA (Joint Comprehensive Plan of Action). The agreement stipulates a gradual lifting of sanctions imposed on Iran in exchange for Tehran maintaining the peaceful nature of its nuclear program.
In October 2017, Trump refused to certify that Iran was in compliance with the agreement, put did not withdraw from the deal. The members of the P5+1 have repeatedly criticized Trump's policy on the accord.