For his part, Yildiz stated that terrorist groups were located at the Turkish-Syrian and Turkish-Iraqi borders, and that Ankara, in cooperation with the Iraqi government, had launched military operations to clear the frontiers from terrorists.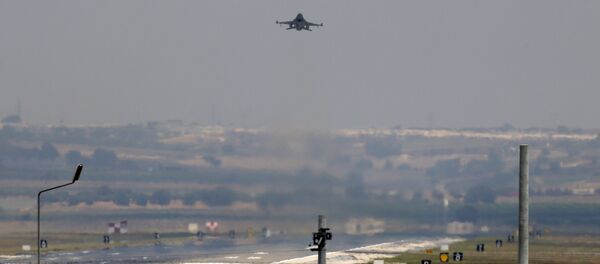 On Tuesday, Iraqi Justice Minister Haidar Zamily received Turkish Ambassador Fatih Yildiz at the ministry office. During the meeting, the ambassador reiterated Ankara's readiness to cooperate with Iraq on counterterrorism.
On March 8, Turkish Foreign Minister Mevlut Cavusolgu said Ankara and Baghdad would carry out a joint cross-border operation against the Kurdistan Workers' Party (PKK) militant group, which is on the Turkish terrorism blacklist. The operation is expected to take place after the Iraqi election, slated for May 12.
On December 9, Iraqi Prime Minister Haidar Abadi declared victory over the Daesh* organization, noting however that Daesh supporters could still organize a resistance.
*a terrorist group banned in Russia