The prosecutors suspect the car producer in the installation of a special defeat device that downplayed polluting during laboratory tests in about 11,400 cars, the Financial Times newspaper reported. According to the prosecutors, the mechanism that manipulated emissions was used in the 750xd and M550xd models.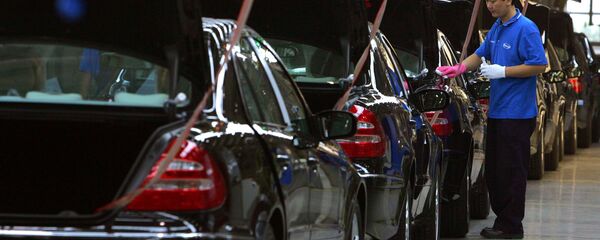 BMW, in its turn, confirmed the raids and refuted any deliberate cheating, saying that the engine management software was installed in the vehicles by a mistake. The car producer stated that the malfunction had been recorded during internal testing by the company, adding that it intended to recall the cars, the newspaper added.
"The BMW Group realized that a correctly developed software module had been allocated in error to models for which it was not suited… A corrected software will be made available as soon as it has been approved by the relevant authorities," the carmaker was quoted as saying by the Financial Times.
READ MORE: BMW Driver Calls 911 After Gas Pedal Gets Stuck
The scandal around the usage of emissions cheating software erupted in Germany in 2015, when automaker Volkswagen turned out to be involved in falsifying emissions test results for its diesel-engine cars. The issue resurfaced in July, when media reported that leading German automakers had coordinated their actions on matters such as designing diesel emissions treatment systems in diesel vehicles.