On Thursday, Trump said in a speech in Ohio that he might "hold up" the recently consummated free trade agreement with South Korea until a deal to denuclearize the Korean peninsula is struck with Pyongyang.
The US president's comments came just hours after the leaders of South and North Korea agreed to hold a summit on April 27 ahead of North Korean leader Kim Jong Un's talks with Trump in May.
"This is an extension of the negotiating technique Mr. Trump developed in the New York real estate market, where cynicism reigns," Freeman said. "In this case, it is unlikely to have much effect on South Korea."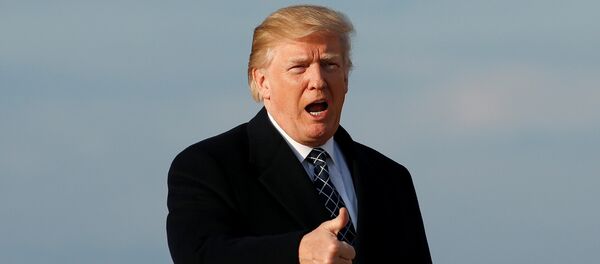 Instead, Trump's latest ploy is likely to backfire on the United States by reducing the credibility of its promises and commitments among policymakers in Seoul, Freeman, who is an expert on Northeast Asia, pointed out.
Trump's move would only serve to remind South Korean President Moon Jae-in "of the probable lack of any reward for [South Korea] dutiful backing of the US counter-proliferation agenda in North Korea," he said.
Trump's maneuver flew in the face of regular diplomatic behavior and instead reflected the way he had been used to doing business in New York City, Freeman explained.
"Others might consider this dishonorable, but Mr. Trump has never seen anything wrong with squeezing friends to put pressure on third parties with whom he is bargaining," he said.
South Korea settled disputes with the Trump administration over steel tariffs and the revision of a free-trade agreement this week.
With those stumbling blocks cleared, it hoped the two governments could focus on the more pressing crisis of North Korea's nuclear weapons.
However, by tying a trade deal with South Korea to progress in denuclearizing North Korea, Trump is showing how little direct leverage the United States has over the isolated, nuclear-armed North Korea just as Seoul and Washington prepare for talks with the North's leader, analysts have noted.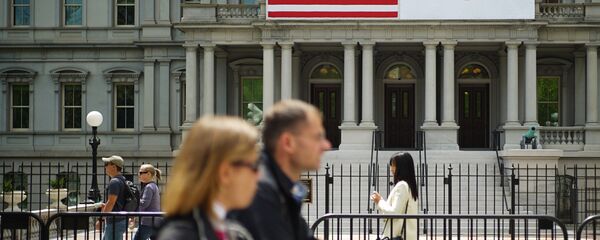 Instead, analysts say, Trump has been left to exert
leverage on South Korea
, which is taking the lead in orchestrating the talks.
Seoul has agreed to double the number cars each US automaker can export annually to South Korea as well as reducing the safety standards on those cars.
The agreement will also cap South Korean steel exports at 70 percent of what the country currently exports to the United States in an average year and will impose a 10 percent tariff on aluminum exports from South Korea to the US.
As part of the revised arrangement, the two countries also agreed to ensure that they do not devalue each other's currencies intentionally.
The deal with South Korea is seen by Trump and his negotiators as a template for negotiating other existing free trade agreements with the European Union as well as Canada and Mexico with respect to the North American Free Trade Agreement (NAFTA), analysts have said.
Chas Freeman is a lifetime director of the Atlantic Council and served as US Deputy Chief of Mission and Charge d'affaires at the US embassies in Beijing and Bangkok. Freeman also held several senior level positions at the Department of Defense.