Moreover, Donald Trump believes that the Russian and Syrian authorities should be held accountable for an alleged chemical attack in the town of Douma, White House Press Secretary said.
"The president holds Russia and Syria responsible for this chemical weapons attack," Sanders said, adding that the intelligence reports provided to the United States do not support Russia's assertion that the attack was staged by the White Helmets.
However, Trump has not yet made a final decision on how the United States will respond to the alleged chemical attack in the Syrian city of Douma, White House Press Secretary emphasized.
"We have a number of options and all of those options are still on the table. Final decisions haven't been made yet on that front," Sanders told reporters on Wednesday.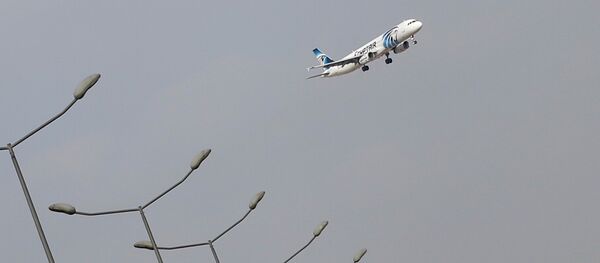 In addition, White House spokesperson said that Russia is partially responsible for Syria's alleged recent use of chemical weapons against civilians in Douma because Moscow has failed the prevention from carrying out another chemical attack as it had earlier guaranteed.
"They guaranteed that the use of chemical weapons by Syria would not happen again. They failed at that," Sanders told reporters on Wednesday.
On Saturday, reports emerged alleging that a chlorine in an attack in Douma killed up to 70 people. Trump has accused Damascus of carrying out the alleged chemical weapons attack, and blames Russia and Iran for supporting the Syrian President Bashar Assad. The government in Damascus denies allegations that it carried out the alleged chemical attack.
The Russian Foreign Ministry said that the goal of the groundless reports about alleged chemical attacks was to provide cover for terrorists and justify the use of military force against Bashar Assad. As early as March 13 Russian DEfense Ministry has warned that terrorist groups in Eastern Ghouta were plotting to stage a chemical attack as a provocation.