"I think it's probably going to be a very successful, ultimately a successful process," Trump told reporters on the White House lawn after meeting with a senior North Korean official in the Oval Office.
According to the US president, he doesn't want to use the term "maximum pressure" regarding Washington's stance toward North Korea anymore. Trump further said, in response to questions, that the transformation of North Korea was possible with Kim remaining in power.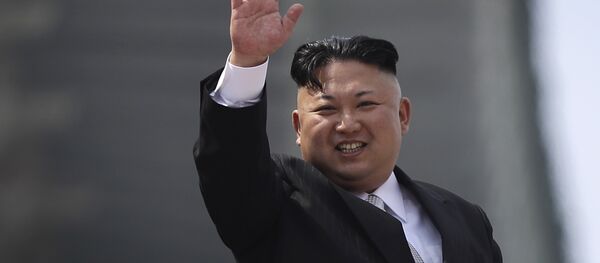 At the same time, Trump said that he did not like the meeting Russian Foreign Minister Sergei Lavrov had with the North Korean leader this week, but he added that it could be a positive thing.
"I didn't like it, but it could be very positive, too," Trump told reporters. "I didn't like the Russian meeting yesterday. I said 'What's the point purpose of that?' but it could be a positive meeting."
READ MORE: Analyst Explains 'Magic' in Trump's Letter to Kim, Moscow's Signal to N Korea
Earlier in the day, North Korean envoy Kim Yong Chol arrived at the White House to deliver a letter from the North Korean leader to Trump. Leaving the reporters, Trump noted that he hadn't yet read the letter, though he'd said minutes earlier that it was very "interesting."
Trump also said he has no plans to introduce any new sanctions against North Korea unless there is a breakdown in the scheduled talks.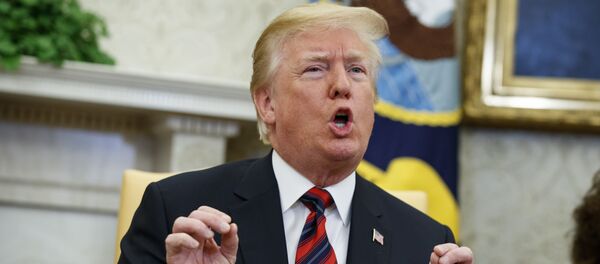 Last week, Trump abruptly pulled out from the historic planned summit with Kim scheduled to take place on June 12 in Singapore, citing hostile comments made by Pyongyang. At the same time, however, Trump did stress that he was looking forward to 
meeting with Kim
 "some day."
Nevertheless, Washington and Pyongyang continued making preparations for the historic summit, which might be focused on denuclearization as well as bringing peace to the Korean Peninsula. North Korea continued to advertise its willingness to talk, and Trump has now confirmed that the US side intends to meet as planned.