"Iran considers the negotiation process to be completed and will not accept any changes or amendments to JCPOA or conclude a new agreement. It is not necessary. We are working exclusively on the basis of the JCPOA," Motahari said.
According to the lawmaker, Iran is ready to develop cooperation with European companies, however, under the conditions of US pressure on EU business, the key responsibility for the promotion of this cooperation lies with European states that represent these companies.
"Of course, Iran is ready for cooperation. Perhaps, some privileges will be provided to attract companies to signing contracts. But in general, companies should be supported by their states," Motahari said.
Motahari also condemned the recent decision of Kazakhstan to provide its ports in the Caspian Sea to the United States for transferring special cargo to Afghanistan.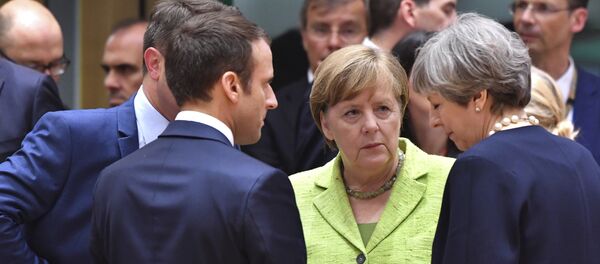 On May 8, US President Donald Trump announced that Washington would exit the Iran nuclear deal. In addition, Trump decided to restore wide-ranging sanctions on Iran, including secondary sanctions against financial institutions of third countries doing business with Tehran. The unilateral move has been opposed by other signatories. The European Union and several EU members states, including Germany and France, said they were taking steps to protect their companies cooperating with Iran from US sanctions.