UK agents investigating the chemical poisonings of Sergei and Yulia Skripal in Salisbury, as well Charlie Rowley and the now deceased Dawn Sturgess have reportedly shown the "key witnesses" a photo of a "potential suspect."
The police allege that a team of four people is responsible for the poisoning the Skripals; the team, which includes at least one woman, is believed to be Russian assassin sent to poison the ex-Russian GRU agent and is believed to have fled the country immediately after the operation. According to earlier reports, the police obtained images of the alleged assassins from CCTV camera footage, using highly controversial facial recognition technology.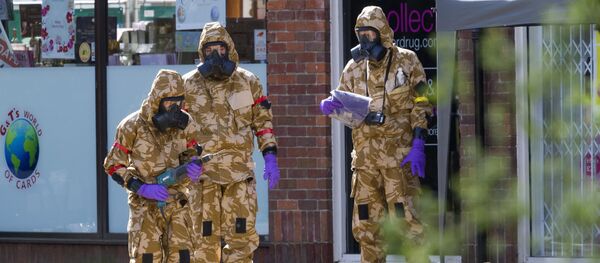 A friend of Dawn Sturgess, who died in July after coming into contact with what police claim to be the same nerve agent as that used in the Skripal case, has been questioned by detectives; the investigators asked if the friend knew where Sturgess and Rowley found the bottle that purportedly contained the poison.
The police believe Sturgess and Rowley discovered the poisonous bottle in Salisbury's Queen Elizabeth Gardens, alleging the assassins discarded the nerve agent after the attack on Skripal. The place is still cordoned off while the police continue to conduct the investigation.
"They showed me a picture of a man and asked me if I had ever seen him in the city and if so, where," The friend of Sturgess's, Josh Harris, said, according to the Sunday Express. "'I didn't recognize him at all. I can't remember ever seeing him with Dawn or any other friends."
"They also mentioned a woman they want to speak to but they didn't have a picture of her," he added.
Charlie Rowley, who was exposed to the poison along with Sturgess, was discharged from a hospital on Friday, and is being kept in a secret location guarded by the police, the Daily Mail reports.
"My brother told me that he remembered that Dawn had sprayed the perfume on both her wrists," Rowley's brother recalls. "He doesn't recall much of what happened afterwards but that particular detail is stuck in his mind."
"He also mentioned that he vaguely recollects there being an odd ammonia-type smell from the perfume," he added.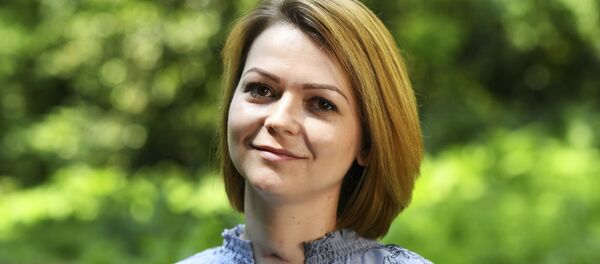 Scotland Yard has not commented on the report and the photo of the suspect has not been released to the press for an undisclosed reason.
UK Defense Secretary Gavin Williamson and Security Minister Ben Wallace have accused Russia of orchestrating the poisoning of the Amesbury couple, holding Moscow accountable for allegedly using the A234 nerve agent against former Russian GRU officer Sergei Skripal and his daughter Yulia.
The Kremlin has repeatedly offered to assist in the investigation and asked for access to case materials, but the UK has consistently rejected these overtures. Russian representatives are also being denied access to Skripal and his daughter Yulia.
In her first public appearance after the poisoning, Yulia Skripal stated she wants to return to Russia.