"In total, 11 people became victims of the explosion," the source said, without detailing the precise number of casualties. "That includes both the dead and the wounded."
The explosion occurred in central Donetsk. According to an aid to the DPR president, the attack was deliberately planted at an eatery Zakharchenko was known to frequent. DPR Finance Minister Alexander Timofeev was also wounded during the incident. He has been taken to hospital and "his health condition is grave," acting DPR leader Dmitry Trapeznikov told reporters later Friday.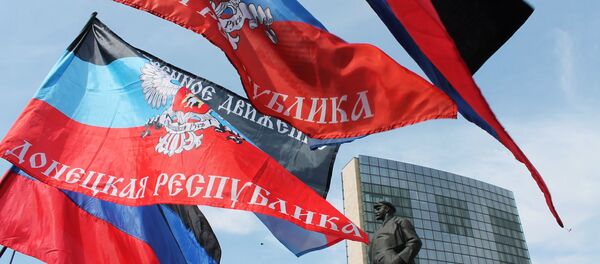 31 August 2018, 17:13 GMT
An unconfirmed number of suspects have been detained, said Alexander Kazakov, a DPR presidential adviser, during an interview with TV channel Russia-1. "At this point, a state of emergency has been introduced in the republic, the borders have been closed, suspects have already been detained," Kazakov said. 
The acting leader of DPR said Friday that the suspects acknowledged they are linked to an unspecified "Ukrainian sabotage group." 
Zakharchenko's murder calls into question the process of peaceful settlement of the conflict in eastern Ukraine, Russian Foreign Ministry spokeswoman Maria Zakharova said on Friday.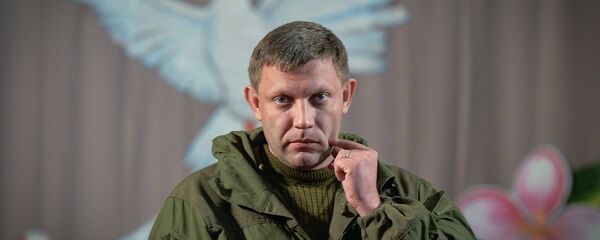 31 August 2018, 17:55 GMT
"What happened today puts a big question mark on the whole process [of implementation of the Minsk accords on Ukraine]," Zakharova said in an interview with Rossiya-24 television.
She added that it was necessary to conduct "a most impartial and prompt investigation" into Zakharchenko's assassination.
Sputnik's initial headline stated a death count of eleven before being updated with accurate information.