Salehi, who warned earlier this summer that Tehran was enhancing its uranium enrichment capabilities, said Tuesday that while the Islamic Republic hopes that the nuclear deal would survive the US withdrawal, Iran's nuclear program would come out stronger than ever if it didn't.
The nuclear chief also warned that the "consequences" would be "harsh" if the country's nuclear scientists, often believed to be targeted by Israeli intelligence in recent years, continued to be attacked. Iran's nuclear scientists have faced over half a dozen assassination attempts between 2007 and 2015; five of them were successful.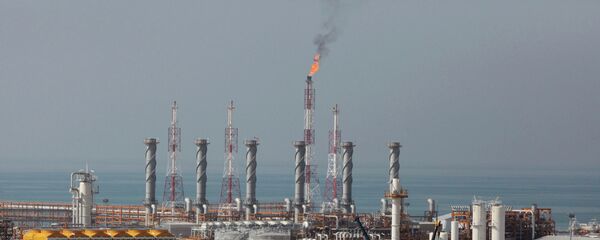 10 September 2018, 19:21 GMT
Commenting on President Trump's decision to withdraw from the JCPOA, Salehi said Trump was "on the loser's side" of history, adding that "that deal could have paved the way for building the trust and confidence that we had lost."
According to the Iranian nuclear chief, although Trump "thinks he can, you know, continue for some time but certainly I do not think he will benefit from this withdrawal, certainly not."
Read More: After 65 Years the US Considering a New Coup D'Etat in Tehran – Iranian Scholars
Ultimately, speaking about Iran's uranium enrichment capacity, including the construction of a new facility at the Natanz uranium enrichment center, Salehi emphasized that the country would come out stronger than where it was before the JCPOA if the nuclear deal collapsed. "If we have to go back and withdraw from the nuclear deal, we certainly do not go back to where we were before. We will be standing on a much, much higher position," the official stressed.
On Sunday, Reuters reported, citing Iranian media, that Iran had completed "a very advanced hall for the construction of modern centrifuges" at Natanz in central Iran. In July, Tehran reported the completion of a rotor plant which would allow the country to produce about 60 IR-6 centrifuge machines. Salehi stressed at the time that the factory did not break the terms of the JCPOA.
On May 8, US President Donald Trump announced that the United States would withdraw from the JCPOA, a landmark nuclear deal signed in 2015 by Iran, the US, Russia, China, France, the UK and Germany. After withdrawing, Washington announced the introduction of several increasingly harsh waves of sanctions, including restrictions against Iran's financial sector, energy, ports and shipping, and threats of secondary sanctions against foreign companies and financial institutions doing business with the Islamic Republic. With energy sanctions set to step into effect in November, the remaining signatories of the JCPOA have been scrambling to try to salvage the deal and preserve economic ties with the country.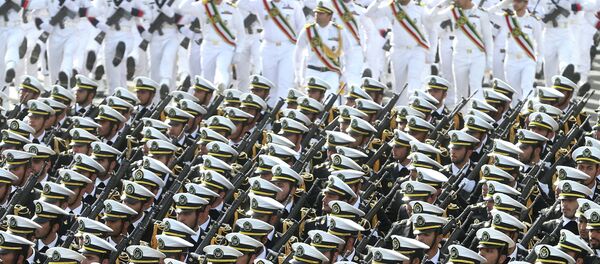 10 September 2018, 10:01 GMT