Sputnik has discussed this with Paolo Raffone, a strategic analyst and director of the CIPI Foundation in Brussels.
Sputnik: This is the second visit by President Erdogan to Europe in the last couple of weeks. What is Mr. Erdogan's intention in pursuing these visits?
Paolo Raffone: First of all we have to consider that Turkey, like Great Britain, on the other hand, is a European power with consolidated historical links on the continent. So it's not unusual that there are these kinds of exchanges and this is a historical issue that cannot be denied.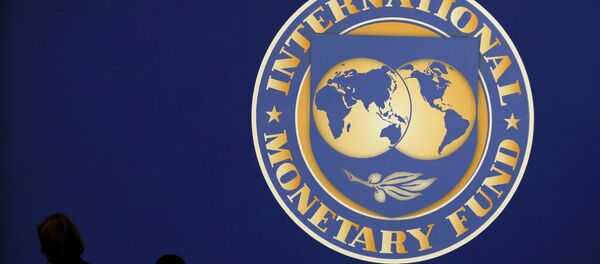 7 October 2018, 17:34 GMT
And that effect that the relations with the European Union as an institution have not produced the results that were envisaged in the 60's when it started the dialogue for eventual accession, does not mean that Turkey is not a European power. European powers meet bilaterally and this is what Erdogan is pursuing. The visit in Germany is quite easy to understand because it's the largest Turkish and Kurdish community in the EU and Germany itself as a government with Angela Merkel is the key sponsor and interlocutor for Erdogan to continue receiving EU money to handle the migrant issue.
READ MORE: 300-Year-Old Stone Bridge Mysteriously Vanishes in Turkey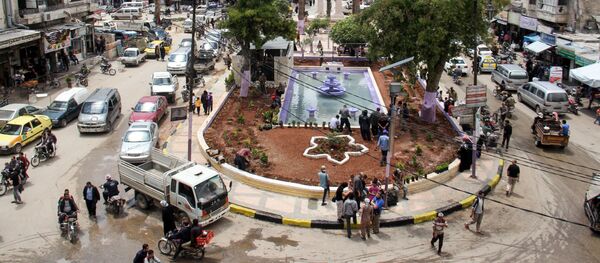 5 October 2018, 17:10 GMT
The current visit to Hungry is very important signal because it's clear that Orban is the key Turkish interlocutor in the EPP (European Peoples' Party) in the EP (European Parliament) in the conservative coalition of parties in the parliament, and why he's the key interlocutor is because Orban is the nationalist, populist leader that the EP is keeping inside its ranks in order to maintain a possible dialogue with the new nationalist, populist groups that may arise in the forthcoming European Parliament elections in May. So it's the political relevance of needing Orban.
Moreover, Orban is the pivotal interlocutor for the Visegrád group, which to a certain extent could be seen as also enlarged beyond the five members that originally composed it and Orban is functional to maintain the anti-immigrant position from the European Union. And therefore, the need to have a partner in this southern flank to maintain the immigrants put in those territories and Turkey benefits from this.
READ MORE: Kingdom Critic: Prominent Saudi Journalist Jamal Khashoggi Disappears in Turkey
The other consideration which is important is if we look at the map of Europe after the recent national elections that've taken place. For instance, in Letonia (Latvia) a couple of days ago we see that there is a line in the whole eastern flank of the European Union going from Letonia to Turkey that includes a number of governments which show kind of authoritarian nationalist tendency to democracy and also share ties with Russia, like Turkey. Therefore, the visit to Hungary is an important political, diplomatic visit.
Sputnik: Perhaps you can also touch upon the importance of this visit right now when Turkey's relations with the EU and the US are not very great, Hungary has problems with the EU over migration, Turkey has been instrumental in solving some of the EU's migration problems, can you give us an idea of what we can expect to hear about migration from these two sides?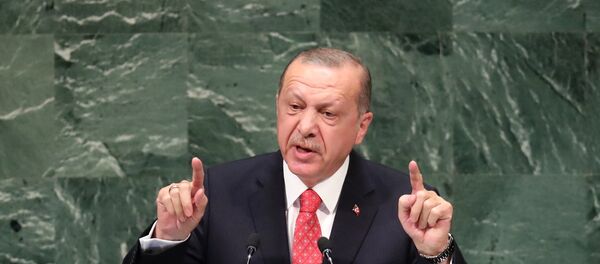 2 October 2018, 09:25 GMT
Paolo Raffone:
I believe that these new nationalist governments will certainly continue maintaining pressure against the arrival of migrants in Europe because this is instrumental policy that allows them to find a common denominator also at a wider European level. And therefore, Turkey, as you mentioned, is instrumental to keep the migrants where they are, in Turkey, and to avoid the arrival of them in Europe.
But of course it's like a play because if Turkey threatens to open the borders and let the migrants go, of course, there's a reaction of these political forces in Europe. So they have to balance somehow a mutual convenience, to threaten with the arrival of the migrants, but to pay the dues to Turkey in order to keep the migrants where they are. So this is like a game which is of mutual interest and benefit.
Sputnik: It's also interesting to note that Zoltan Kovacs recently said that Hungry would continue to support Turkey's bid for EU membership, what are your thoughts about the impact of that support and does it really add to the chances that Ankara has in actually receiving bloc membership?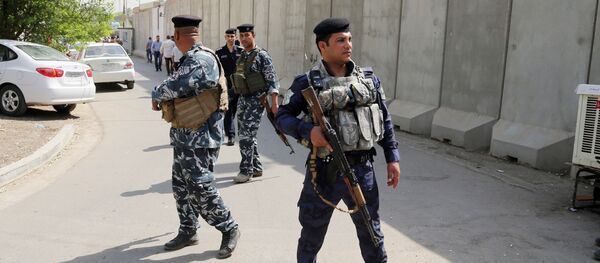 9 October 2018, 08:58 GMT
Paolo Raffone:
I believe that everybody, including Turkey, sees this as a necessary fiction. It's 40 years that it's going on. With the current leadership in Brussels, there is no hope that Turkey may join the European Union at any stage in the near future. So this is a necessary fiction that allows to maintain the dialogue open and to settle other things behind this fiction.
READ MORE: Turkey's Economic Confidence Index Tumbles Towards 2008 Crisis Level — Stats
This is the way that Turkey's approaching this is not to deny EU relations and ties, but they do not put effort anymore to pursue the Brussels-based processes. They're developing the bilateral ties with EU member-states and so they would create a web of influence within the EU on a bilateral basis.
The views expressed in this article are solely those of Paolo Raffone and do not necessarily reflect the official position of Sputnik.