Earlier in the day, Trident Juncture exercise started in Norway and surrounding areas of the North Atlantic and the Baltic Sea, including Iceland, and the airspace of Finland and Sweden. The drills, involving around 50,000 military personnel from NATO member states and its partners, will last until November 23.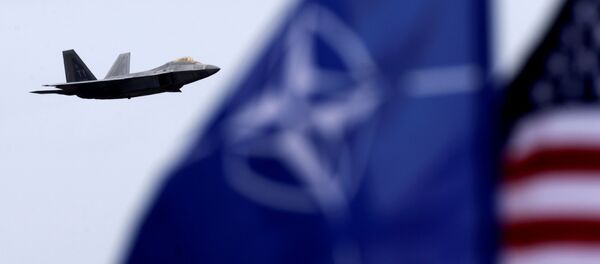 17 September 2018, 03:55 GMT
The ministry emphasized that the participating nations were practicing defense and, "essentially," offensive operations both on land, at sea, in the air and in the cyberspace in a "highly intense" conflict with a comparable rival.
"Despite quite clumsy attempts by the representatives of the alliance and its member states to picture such military activity as defensive, it is obvious that this fighting capabilities demonstration has a distinct anti-Russian character. In fact, NATO military experts' latest know-hows on Russia's forceful containment will be practiced within the Trident Juncture 2018, in a climatic environment that is as much as possible similar to ours," the statement read.
READ MORE: 'Aim of NATO to Avoid Wars, Conflicts': Stoltenberg on Upcoming Drills in Norway
The ministry specified that Moscow was concerned over the drills in spite of the information that NATO provided.
"Especially taking into consideration the fact that the number of military involved has increased by 50,000 'at the very last moment,' and US Navy's nuclear-powered aircraft carrier and strike and amphibious assault force groups joined the drills. We cannot ignore the fact that certain elements of the Trident Juncture 2018 will be carried out at objects located just 200 kilometers [124.27 miles] away from the Russian border," the statement read on.
The ministry recalled that multiple reports on NATO member states' forces and weapons transfer to the region where the drills are held have emerged over the past few months.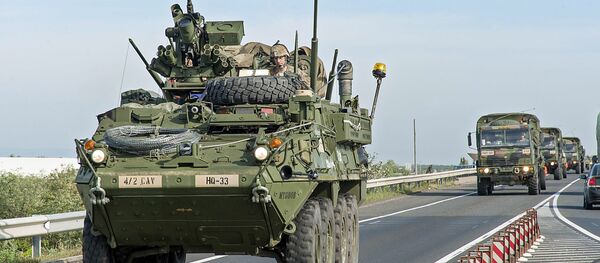 24 October 2018, 00:24 GMT
"The NATO side, of course, expands its anti-Russian information campaign in order to justify such dubious and provocative actions. It has a negative effect on the security of all the neighboring countries, it leads to deterioration of the military and political situation, and it certainly does not comply with the effort made toward creating new confidence-building measures in the Baltic Sea Region," the ministry added.
The department called on NATO member states to take some steps in order to prove the readiness to de-escalate tensions and to decrease the risks of military activity that they had voiced.
"This would imply putting an end to turning the cooperation territory, which Northern Europe has traditionally been, into an arena for potential confrontation," the statement concluded.
On Wednesday, Russian Defense Minister Sergei Shoigu said that the scale of NATO's operations and combat training next to Russia's borders had been expanding, citing Trident Juncture 2018 as an example.
READ MORE: NATO Wargames Wreak Havoc on Norway's Railways (PHOTOS)