Your adviser told me that you had had a meeting yesterday at the Russian Foreign Ministry. Who did you meet with? What was discussed at the meeting?
Dr. Aref Ali Nayed: No, this visit was specifically to come and celebrate together with Russian people the 200th anniversary of the foundation of the Oriental Institute. Of course, there were several VIPs invited to the event. And I did manage to get a discussion with Deputy Foreign Minister Mikhail Bogdanov and also with deputy head of the presidential administration Mr. Peskov, who is also the spokesman for the presidency, and various other governmental officials and some Duma and Senate members.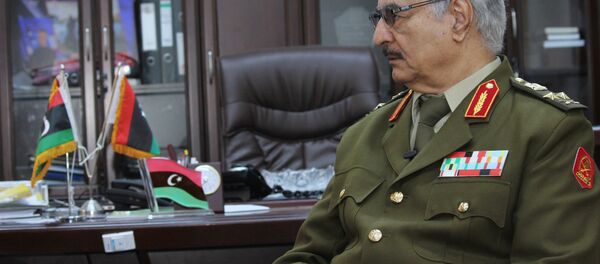 29 October 2018, 16:28 GMT
So it was a very good opportunity to continue the discussion that I have started with Mr. Mikhail Bogdanov in a previous meeting in Abu Dhabi and then in a meeting in Moscow at the Foreign Ministry last month. Most of the discussion was regarding the upcoming Palermo conference, and I am of the view that the Palermo conference should be a continuation building on the Paris conference so that we can have accumulative results rather than starting from scratch.
And I advise the Italian Foreign Ministry and I also express this opinion to all Russian colleagues that the stakeholders in the Palermo conference remain to be the same for stakeholders in the Paris conference, namely head of the HoR [House of Representatives], Mr. Aguila, head of the Libyan National Army Field Marshal Haftar, the head of the Presidential Council, Mr. Sarraj, and the head of the State Council, Mr. Mishri.
It is very important to maintain the same four stakeholders in order not to expand the discussion beyond reasonable limits and in order to have closure because it is very convenient for some people in the status quo to prolong discussions as much as possible. And I think that expanding the number of stakeholders will lead to such a possibility.
READ MORE: Gaddafi's Frozen Belgian Bank Funds May Have Been Sent to Terrorists — MP
The other thing which is very important is that there were solemn agreements reached in Paris namely that we should have elections by December 10, 2018, and it is very important to build on this agreement rather than try to dismantle it. The establishment of the election in principle has been done already in Paris. What we should be discussing in Palermo is how to make sure that this promise is delivered, when precisely it can be delivered, how it can be delivered, the mechanisms — the monitoring mechanisms and the implementation of the results mechanisms — and the guarantees that the international community must give the Libyan people to help them out to conduct their fair and balanced election the results of which are fully implemented.
Have you received any feedback on Russia's participation in this conference? President Putin has stated earlier that Russia is going to be represented at high level. Maybe you know who exactly is going to represent the country?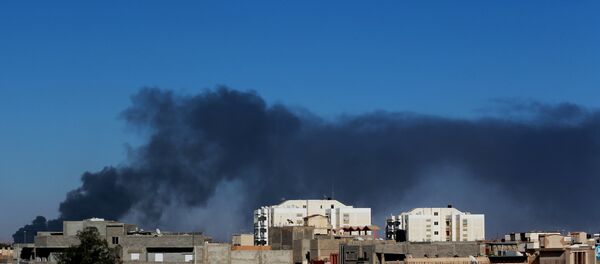 29 October 2018, 01:26 GMT
Dr. Aref Ali Nayed:
All I know is that His Excellency President Putin is committed to the high-level representation. I think that the Foreign Ministry takes it very seriously, but it is not clear exactly who is going. But it is important that Russia is committed to the high-level representation, and I encourage Russian colleagues not only to participate, but to make sure that they are firm about protecting the Libyan people's right to vote in a fair election on time.
Unfortunately, some people have misunderstood and misrepresented some of the statements made by His Excellency Minister Lavrov in a recent interview. Some people have taken those remarks as Russia being reluctant about elections. I think it is very important to clarify that, and I think it is very important for Russia to be firm about protecting the Libyan people's right to vote their own leadership.
The current Presidential Council was not an elected council, and even Mr. Sarraj was chosen from outside the list names suggested by the duly elected House of Representatives. So it is very important to get elected leadership, and we seek Russia's support in that regard and we feel that Russia's participation in Palermo is very important to protect that principle and to build on the Paris accord.
Do you know which Libyan key figures are expected to attend the Palermo conference, apart from Sarraj and Haftar?
Dr. Aref Ali Nayed: As far as I know, there have been no public statements by any of the four stakeholders regarding the participation or not. But the Italians have been doing a great job meeting with each one individually prior to meeting in order to prepare everyone.
I think that and when I was asked by a couple of stakeholders on what we should be asking the Italians, I suggested that we should ask that we are limited to the four stakeholders, that the agenda is absolutely clear and that the agenda is in the continuation of Paris and not in dismantling of Paris. And I think if those conditions are met, I expect that there will be strong participation, but I cannot speak for anyone, and none of them said publicly that they would go.
Many international actors, including UN Special Envoy and Russian Foreign Minister Sergey Lavrov, have warned that holding the elections on December 10 is premature. What may be the conditions for still holding the elections on December 10 as planned?
Dr. Aref Ali Nayed: This notion of prematurity is, with all due respect, a bit paternalistic — it is like saying people "you are not mature enough and the situation is not mature enough for you to have elections." The only people who can judge that readiness are the Libyan people.
And I can tell you the following — all the opinion polls, including the extensive discussions and hearings held by the United Nations through the humanitarian dialogue process, all of them are unanimous that the Libyan people want urgent elections. So the Libyan people want elections — I am not speaking for them, but the polls and the opinion surveys speak for them. And they all want elections.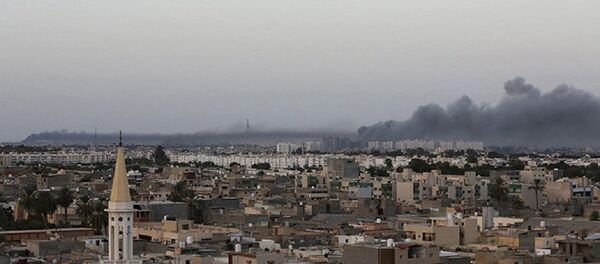 10 October 2018, 02:08 GMT
Secondly, when they were asked to register for the elections over 2 million Libyans registered for the elections. So that they are very much interested in voting and looking forward to voting.
Thirdly, the only entity in Libya that has the right to speak about the readiness of the elections is the Libyan Elections Commission, and they said that they are ready for holding the elections.
So the Libyan people are saying that they are ready, they are registering for the vote, the commission is saying it is ready, and then we have some foreigners saying that maybe the things are not mature enough for the election.
I think that this is deeply offensive, and it is very important to leave the Libyan sovereignty with the Libyan people, and not to make these judgements on their behalf. I am sure that Russia deeply respects Libyan people, and that the remarks of Mr. Lavrov were not meant to be a doubting of the elections. I think they were misinterpreted, and I hope that representatives of Russia in Palermo will make that very clear to everyone. We expect Russia to stand with the Libyan people and their seeking of the upholding of their own sovereignty and unity, and to support the election on time.
READ MORE: Millions of Euros Disappear From Gaddafi Account in Belgium — Reports
And even if there is slippage I do not think it should be more than one month, two months, three months maximum so that by the end of the quarter 1 of 2019 should be the absolute maximum expected. Even if the arguments are correct that we are not ready, we definitely could be ready by that time. So I think that these are all excuses to keep the powers be in their places, and these are unelected officials and officials who have been elected, but who have overstayed there a lot of time by multiple years.
You say that a small delay in the elections is still possible. What kind of statements, what kind of agreements, for example at the Palermo conference, can trigger such a delay?
Dr. Aref Ali Nayed: I am of the view personally that if the head of the House of Representatives declares at session the activation of the Decree 5 for 2014, which already upholds the necessity of the presidential election, if he actually triggers that and if the electoral commission triggers the process, we should be even able to meet the deadline of December 10, 2018.
There is no reason for further delay. However, all I am saying, even if we except the excuses, the lame excuses of multiple people who want to delay the election, I don't think that they can possibly justify the delay of more than a quarter, even if they do their best efforts.
Now, the danger of not respecting the will of the Libyan people is that the Libyan people may simply sidetrack the UN process and may decide to go for a tribal gathering or may decide to go for civil disobedience or demonstrations, and we could actually even have a civil war, because people do not like to have their right to vote cartelled by other people.
Don't you think that if some actors doubt the readiness of the Libyan people and Libyan authorities to hold the elections and if Libya still holds the vote there will be some concerns about its legitimacy?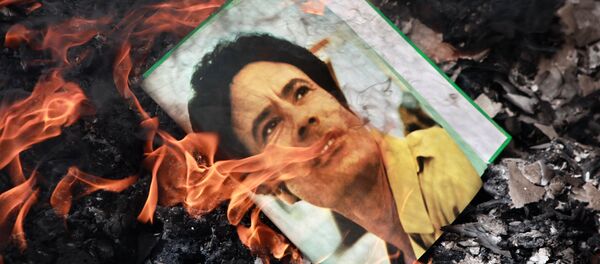 27 October 2018, 08:00 GMT
Dr. Aref Ali Nayed:
Look, the legitimacy is only drawn from the will of people. If the people have registered in such large numbers and they want the election, the go on vote, the turnout is good, and there is a clear vote, what legitimacy are we talking about? Are we talking about artificial legitimacy given by the international community to a government that has no vote of confidence from the parliament? That is precisely the kind of double standard recognition that is splitting Libya apart.
It is an artificial division of the country. They recognize the parliament as duly elected, and then they go and recognize the government that has no confidence from the parliament. This is a fundamental contradiction by the international community that is a foundation of the divisiveness that we are experiencing. The Libyan people want to stay united, they are united, they love united Libya, but somehow all these tactics and delays and so on are just causing more and more fissure and more and more divisiveness.
The next question is about security concerns around the elections. There has been a terrorist attack on the electoral commission headquarters in Tripoli in May. Are there sufficient security conditions for the vote?
Dr. Aref Ali Nayed: There have been terrorist attacks in France, there have been terrorist attacks in Belgium and in Berlin. Did it prevent anyone from holding elections in those countries? Terrorist attacks happen all over the place. The best answer to the terrorists is to actually hold the elections, elect a strong duly authorized government of Libya that can unite Libya and that can build a strong army, build strong police forces and counter terrorism. The best scenario for terrorists is for Libya to linger in this divided and weakened state, so that they can go about their business of making Libya an ATM machine and the platform for terrorist attacks not only on Libya, but on all our neighbors. 
What steps will be taken to ensure security at polling stations throughout the country to make the vote an inclusive process?
Dr. Aref Ali Nayed: The entire eastern part of the country, the center and to some extent the south are under the control of the Libyan National Army, and Field Marshal Haftar has himself expressed multiple times that he is ready to protect the elections, and that he is ready to abide by the results of the elections and that he supports the elections. His spokesman, Mr. Mismari, at the last three news conferences repeated the same thing. So we've got guarantees from the Libyan National Army for that part of the country.
For the western part of the country, the forces of General Usam Jweli and General Mohamed Haddad are more than sufficient to secure the elections in Zintan, in the mountains, in the western part of the country, west of Tripoli, and Mohamed Haddad's forces can secure it for Misrata and the center of the country.
READ MORE: Three States Offered Gaddafi Refuge — Slain Libyan Leader's Official Interpreter
As for Tripoli itself, it is now reduced to really four armed groups, now they are being integrated under the control of the Interior Ministry. If Tripoli is secure enough for the embassies of various countries to already function and for the UN mission to work out of Libya, I do not know why it is not secure enough to hold the elections. These countries that are saying that it is not secure enough are also holding their embassies in Tripoli. So if it is not secure enough they should get out.
I have suggested to Mr. Ghassan Salame in an official letter that we create a pan-Libyan force that has joint command, and the joint command could be chosen through the Cairo process of discussions between army officers, and this joint command can also have monitors from various countries, both western and eastern countries. I think that if there are monitors from the European Union, from Russia, from China, from the African Union, from the Arab League, from South America, from Sweden, from Norway and all these countries, I think that we can have properly monitored elections.
I truly believe that we should stop making excuses and get on with it and let the people go to the ballot boxes so that they can choose a new team of competent technocrats who can fix the country and deliver services.
People are suffering, they are not getting cash even for their own salaries, they cannot get proper medical care, no proper education, and electricity goes out for many hours during the day. Life is very difficult. In addition, due to the security concerns, the kidnapping, the injustices, the torture that goes on in prisons, the life is too dreadful for so many Libyans.
The only way out is the united Libya, strong Libya, stable Libya, and the only way towards that is through a mandate from the Libyan people to a strong leadership that can actually live in respect and dialogue with the rest of humanity to build a better Libya that can give jobs to young people, empower women and men to build the country.
How may the absence of a constitutional framework as required under the Paris agreement affect the upcoming vote?
Dr. Aref Ali Nayed: The phrasing in the Paris accord was that there should be a constitutional framework, it did not say that there has to be a constitution. It just said "a constitutional framework." For the last eight years, we have been living with a constitutional framework which is called the constitutional declaration.
In 2014, the parliament said and issued the Decree 5 for 2014, based on the recommendations of what was called then the February committee, and actually amended the constitutional declaration to include presidential elections. But then they proceeded to postpone them, they took the presidential powers onto the parliament. But that decree establishing the presidential elections in principle still stands. It was voted on unanimously in a session with full quorum. That is as legal as you can get, and that is a sufficient constitutional framework to hold the presidential elections.
All we need to do is for the HoR to convene and for the presidency, not even the whole session, but for the presidency of the HoR — because it now has the presidential powers — to actually trigger the Decree 5 for 2014, and that is a sufficient constitutional framework for the holding of the presidential elections as early as December 10, 2018, and no later than the end of the first quarter of 2019. 
Gaddafi's son has also announced his intentions to run for the presidential post. Do you have any concrete figures showing the population's support for your candidacy and his?
In principle, the desire to run for the next elections was expressed through lawyers in Tunisia. We have yet to hear from Saif al-Islam himself. There has been no video of him and there has been no written statement of him.
In principle, I believe that he and any other Libyan has the right to run, and I encourage him to run, and I hope that the Libyan people will have the opportunity of selecting amongst multiple names, and not just being stuck with names they might not like.
Everyone has the right to say what their program is. I said what my program is, it is Ihya Libya, and it is published on ihyalibya.com, it is a comprehensive vision of the country for 2023. I am sure that if Saif al-Islam runs he will have his own vision, and the Libyan people can choose amongst these visions.
READ MORE: Guilt Trip: Was Intervention in Libya Sarkozy's Bid to Hide Campaign Funding?
I can only be certain about the vote of one man — and that is myself. I cannot even guarantee anybody else, not even relatives. I believe that the right to vote and the integrity of one's vote is a very private matter, and no one should be able to judge anybody else's vote. I do not know how the Libyan people will vote. I will not predict how they will vote. My duty is to submit my program and to do it as a matter of principle, and to encourage and to explain the Libyan people why they should vote for me.
My team — I am not alone, I am a part of a team of young women and men, I am not young, but they are young — we have been working together on this vision. I hope that we will get a chance to implement it. That is my duty. How they will vote? I do not know. But if my chances were so tiny, maybe I would not have dared to run.
Has your team conducted some opinion polls and surveys?
Dr. Aref Ali Nayed: We have done some surveys and opinion polls, but I would rather to keep those results, because they are tools of my own team that I should not divulge until we win the election.
What will be your first steps if you are elected the Libyan president? What will be the first thing you do once in the office?
Dr. Aref Ali Nayed: The absolute first priority is national reconciliation. We cannot build Libya in a partial and fragmental way. Only all of us together can build Libya. So the first thing is to reconcile with everyone in the country, to make sure that we bring closure to all painful files — the files of prisoners, the tortured, the missing, the files of bodies that have not been given to their families. These files are very painful files. We need to start with national reconciliation.
We also need to make it a top priority to secure the borders of Libya, to secure the territorial integrity of Libya and to secure Libyan cities and villages through proper policing.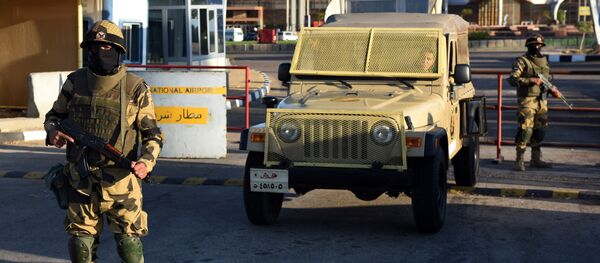 27 October 2018, 12:20 GMT
The other priority that is very important is locality and focusing on the localization of everything. I do not believe that there should be a paternalistic centralized government that is decreeing from above. We should treat every region, every village, every tribe, every city with respect, and we will invoke the good will of local people in every area to build their own area.
I actually plan to push down the budget to municipalities and village councils and to make people free to make their own decision how they will spend their budgets on their own cities. I believe our government is far too centralized and that we have far too many government employees. We should be incubating new businesses, especially for young people, creating new jobs and tapping into Libya's vast resources.
Libya does not only have oil and gas, Libya has the sun. We could be selling solar energy and exporting it, not just using it for our own use. We are in the most ideal position geographically. We have vast resources in minerals, and we have vast resources in water, even in the south, in the desert. We could develop projects for agriculture and fisheries, there are so many things that we can do.
READ MORE: Expert Explains What Future Holds for Sarkozy Amid Libya Investigation
Also, young Libyans are quite bright when it comes to information technology and communications. I know because our Libya Institute for Advanced Studies sponsored robotics tournaments and competitions for science, and I think that building a very strong information technology sector in Libya can offer many jobs and outsourcing opportunities for young Libyans.
We are only 1 hour from Rome by airplane, 3 hours from London. We are in the center of the Mediterranean basin. We are the gateway to Africa. We can be bridging trade from Europe to Africa, between Russia and Africa, between the whole world and Africa.
We are the gateway, we have been historically the gateway to Africa. We should retrieve that. You know, in some countries they have free trade zones. I plan to make all of Libya a free trade zone country. For the first five years, we will drop all the customs taxation, and we will give tax breaks to people to encourage investing. We want to invest Libya's own money to Libya. We have a sovereign fund of over $85 billion that is investing in other places, we should invest in Libya and we should encourage others to invest in Libya by investing first ourselves and into ourselves.
We also plan to retrieve the Libyan pro-African policy of the Gaddafi era, which had a network of over 30 countries. We are hoping to integrate this network of relationships with our relations with the European Union, with Russia and other countries.
What changes are needed in the country's foreign policy?
Dr. Aref Ali Nayed: During the 42 years of Gaddafi, Libya intervened in many situations in the world. I hope to run a policy that is more introvert, we want to invest in our own country and to build our own country first. And we need to heal the wounds that are amongst the Libyan people, heal the trauma that we have been through, do national reconciliation and build a happy and thriving country that has job opportunities for young women and man and that can offer a good contribution to all of humanity.
So my foreign policy would be a balanced policy of good relations with everyone, we are not interested in wars, we are not interested in conflicts, we are only interested in peacemaking and mediation for peace. I think that we should become the best promoter of peace not only for our region, but for the world. And that it the foreign policy that I would lead.
Like Switzerland?
Dr. Aref Ali Nayed: It is an interesting comparison with Switzerland because my team is actually studying the canton system of Switzerland, and we may very well give every village and city a very high degree of say in its affairs much like the Swiss do. I do plan to make it the Switzerland of our region.
A lot has been said about possible military and defense industry cooperation between Russia and Libya, but maybe you have some ideas for potential energy cooperation between our countries in the future?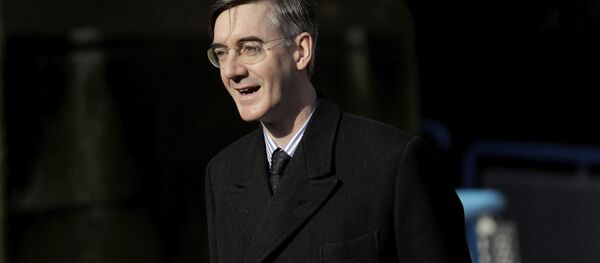 2 October 2018, 07:03 GMT
Dr. Aref Ali Nayed:
Some people when they think about Russia they first think about Russian weapons. When I think about Russia, I think, of course, about Russian defense systems, but also Russian oil and gas, I think of Russian software, I think of Russian capabilities in mathematics and capabilities in physics and capabilities in the sciences. I think of Russia's arts, I think of Russia's music, I think of Russia's very deep culture, and I think of Russia's diversity and multiculturalism. There is so much to learn from Russia and to cooperate with Russia on. That is why we signed an agreement between the Libya Institute for Advanced Studies and the Institute for Africa of the Russian Academy of Sciences, and we now have an emerging cooperation with the Oriental Institute, and today I'm giving a lecture at one of your leading universities.
We believe that education and culture, cultural dialogue is the foundation for really human relations. True politics is not just about interests and about promoting one's interests, it is about genuine human understanding that can be a foundation for building civility and civilization. Libya is a hub of civilization. We had Phoenicians, Greeks, Romans, the Amazigh, the Tebu, the Tuareg, the Arabs, and it is an astonishing mosaic of the history that goes through 50,000 years and has had successive civilizations. Libya can again retrieve that role and can be an amazing place on the Mediterranean. We have 2,000 kilometers on the Mediterranean. My team and I plan to make it the best 2,000 kilometers of real estate.