'Message to Washington'
On Wednesday, Russian Deputy Prime Minister Yuri Borisov confirmed that the S-400 deal with India was signed in rubles, becoming the first major non-dollar denominated defense deal Russia has signed since 1991. In exchange for approximately 330 billion rubles, India will get five S-400 regiments (i.e. ten battalions, with each battalion consisting of 8 launchers, 112 missiles and the associated command and support vehicles) of the most advanced air defense system in Russia's arsenal.
Boris Rozhin, a military observer with a background in advanced weaponry, called the sale of the S-400s in rubles a "message to Washington."
"For India, this is a means of showing that the country doesn't depend on Washington on key issues related to its foreign policy. This is something the country's leaders have talked about – that India would buy armaments from whoever it wants, and however it wants," the analyst explained, speaking to Sputnik.
According to Rozhin, the contract, and particularly its ruble-based terms, is really "a demonstrative message to Washington, which has been expressing its disapproval with New Delhi for not heeding the requests and threats made by the White House and State Department. In this way, India is making it clear that it is too big a country to be treated like a puppet or vassal state."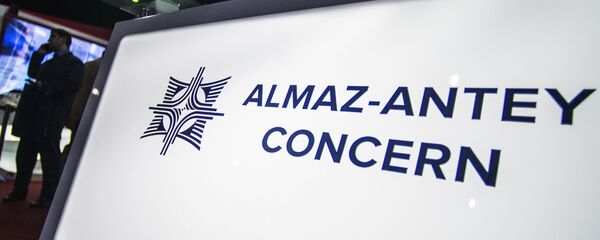 1 November 2018, 06:12 GMT
During the final stages of negotiations on the S-400s, Washington
threatened
to impose secondary sanctions on India in accordance with the 2017 'Countering America's Adversaries Through Sanctions Act' (CATSA), similar to the ones
imposed on China
in September for Beijing's purchase of Russian S-400s and Su-35s. On Sunday, a White House spokesman hinted that President Trump
may skip
a visit to India next year for the country's Republic Day celebrations, presumably in connection with Delhi's actions on the S-400s and its purchases of Iranian oil.
India is a loyal customer of Russian weapons, with arms deals with Moscow accounting for up to a quarter of its foreign purchases in recent years, and military cooperation going back to Soviet days. Two years from now, when the first party of S-400s arrives, New Delhi will become the fifth country in the world with access to the system, after Russia itself, Belarus, China, and Turkey, which signed a contract on S-400 deliveries with Moscow last year.
Chipping Away at the Dollar System
In Rozhin's opinion, the decision to price the Indian S-400s in Russia's national currency was a kind of bonus, serving as "another small step toward abandoning the total hegemony of the dollar system. And there are more and more steps of this kind being made, whether in arms, energy, or elsewhere," the analyst stressed.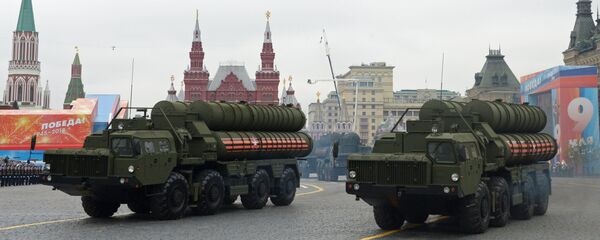 25 October 2018, 19:11 GMT
According to Society for Worldwide Interbank Financial Telecommunication figures, about 40 percent of world payments are made using US dollars, with the simplification of trade associated with denominating contracts in dollars helping to prop the dollar up as the de facto world currency. In recent years, members of the Shanghai Cooperation Organization, a Eurasian political, economic and security pact founded by Russia, China, and several Central Asian states and joined by India and Pakistan in 2017, have been actively searching for ways to bypass dollar settlements. 
Andrei Frolov, defense observer and editor-in-chief of Arms Export magazine, says that the S-400 deal in rubles is a win for Rosoboronexport and the Federal Service for Military Technical Cooperation, two Russian agencies which have been openly talking about dropping the dollar in recent months.
"There are no serious technical difficulties associated with rejecting dollar settlements," the observer explained. "If we are talking about the contract with India, it's most likely that Delhi will simply buy rubles on the exchange. It's worth recalling that during the Cold War, Moscow similarly avoided dollar-denominated settlements with India. Instead, 'clearing rubles' were used in what was essentially a special form of barter."
The major issue associated with non-dollar settlements is the need for more careful negotiations on price, accounting for economic risks like currency fluctuations and inflation, Frolov said. Convenience was another issue.
"It must be admitted that non-dollar denominated contracts are less convenient for the customer. Nevertheless, much depends on political will. India has chosen to make a deal in rubles due to fears from the banking sector that Washington will block its ability to conduct transactions. Essentially, with its sanctions policy, the Americans are pushing India, China, Iran and Russia to abandon the dollar," the expert stressed.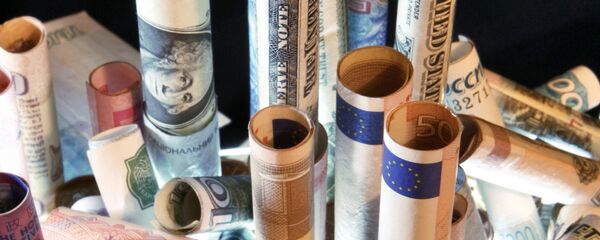 25 October 2018, 15:14 GMT
In effect, India's purchase of the Russian air defense system instead of the Patriot PAC-3 is not only a victory for the Russian defense industry over its US competitors, but may serve as the first step to overcoming the powerful US sanctions mechanism deployed by Washington against countries which don't subscribe to its unipolar conception of foreign policy. Down the road, the Indian S-400 deal could serve as a kind of template for future Russian arms deals, no longer dependent on the greenback.
Designed to stop enemy aircraft, cruise and ballistic missiles at a range of up to 400 km and an altitude of up to 30 km, the S-400 can also be deployed against ground targets, and is the most advanced air defense system in Russia's arsenal.