David Helvey, a senior Pentagon official for Asian and Pacific security affairs, advised that officials from the self-ruling island "must have resources to modernize its military and provide the critical materiel, manning and training needed to deter, or if necessary defeat, a cross-strait invasion," at the US-Taiwan Defense Industry Conference in Annapolis, Maryland, on Tuesday.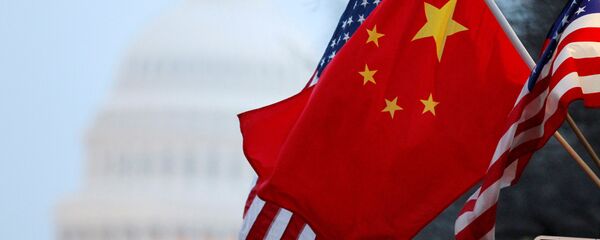 2 November 2018, 06:15 GMT
Halvey further criticized China for eroding "Taiwan's diplomatic space in the international arena while increasing the frequency and scale of [People's Liberation Army, PLA] activity within and beyond the First Island Chain," a term that encompasses Taiwan, Japan and several archipelagos that span the sea between them, the South China Morning Post noted.
China has long maintained that Taiwan is a wayward province, the last remaining bastion of the republican government the PLA threw out of Beijing in 1949 when the communist revolution triumphed. Taiwan, which formally still calls itself the Republic of China, maintains the illegitimacy of communist rule over all of China. The two parties have come to a political stalemate that is becoming increasingly tense as fights over surrounding territories heat up.
While China has drastically expanded its navy in recent years and used it to stage maneuvers through the 110-mile-wide strait that separates it from Taiwan, Taiwanese President Tsai Ing-wen has refused so far to affirm a 1992 consensus between Taiwan and China that recognizes the principle of One China — in other words, many observers suspect Tsai and her Democratic Progressive Party are considering a formal declaration of independence from China, a course of action that Chinese President Xi Jinping has indicated would lead to war.
Thus, US calls for increased defense procurements by the Taiwanese — who mostly buy their equipment from the US — fall on willing ears. Indeed, US President Donald Trump has already approved two arms sale packages since taking office 18 months ago: one for $1.4 billion in June 2017 and one valued at $330 million just this past September.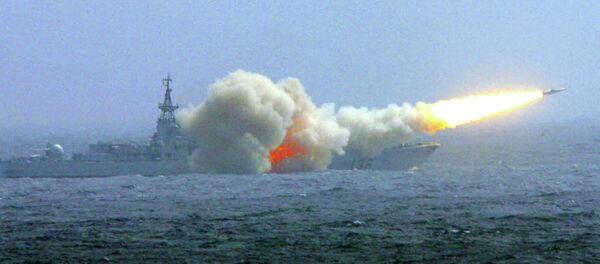 28 October 2018, 21:07 GMT
"Generally, populations prefer spending on social services and social welfare," David An, a senior research fellow at the Global Taiwan Institute who spoke at Tuesday's conference, told Sputnik News Friday via email. "Taiwan is a special case because it faces an existential threat, so there would likely be more flexibility and understanding among Taiwan's people."
An told Sputnik he expected additional spending to be "channeled to already available weapons systems such as small and dispersed coastal defense systems, unmanned aerial vehicles, unmanned underwater vehicles… also to improve training and readiness."
York W. Chen, the deputy secretary general on Taiwan's National Security Council, told reporters the Taiwanese government would welcome "normalized and multilevel" arms sales by the US. Taiwan's Defense Ministry has in the past indicated interest in advanced US weapons, such as its M1A2 Abrams battle tanks and even the beleaguered F-35 Joint Strike Fighters.
However, Derek Grossman, a senior defense analyst with Rand Corp, told SMCP that while it's possible the US could increase the frequency of arms sales to Taipei "beyond just once or twice a year," it could just as easily behave more shrewdly, using the offer to cut those sales "as a bargaining chip in broader policy discussions with China, whether on North Korea, trade or the South China Sea."
That body of water is one place that Taiwan is doing little to ingratiate itself with neighboring countries. Six states lay some sort of claim to the waterway, including Taiwan and China but also Vietnam, the Philippines, Brunei and Malaysia. It's believed that vast gas and oil deposits lay beneath the seafloor, although little has been done in the way of exploring those deposits.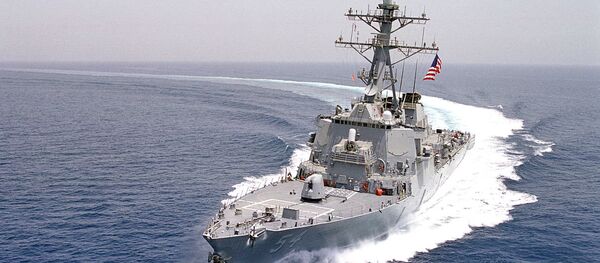 23 October 2018, 07:20 GMT
Nonetheless, China has been aggressively asserting its sovereignty over the region, constructing and fortifying man-made islands, holding defense drills and intimidating foreign warships that stray into waters near those islands.
Taiwan's coast guard, however, will be conducting what it describes as "routine" live-fire training exercises later in November near Taiping Island, one of the largest natural islands in the waterway, Asia Times reported Friday. But the optics of the move are questionable, with nearby nations are already protesting the drills.
"I don't know what is meant by 'routine' here, but if it is some sort of military exercise, I don't think it is routine," Oh Ei Sun of Singapore Nanyang University said.
"That would definitely upset the status quo," Sun told Asia Times. "And you have to prepare to face the consequences. That means others will stage similar exercises, and there will be a new round of mutual condemnations."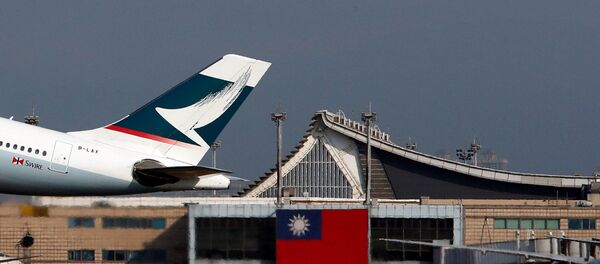 23 August 2018, 01:33 GMT
Vietnam denounced the exercises last week, particularly the use of grenade launchers in the drill, SMCP reported.
Wang Kung-yi, a professor of political science at Chinese Culture University in Taipei, noted that "Beijing's sovereignty claim over the Spratly [Islands] is consistent with that of Taipei's, and any live-fire drills on Taiping only serve to reinforce the mainland's sovereignty over the region, given that Beijing considers Taiwan a part of China."