Iranian President Hassan Rouhani has vowed that Tehran would sell oil despite the "illegal and unjust" sanctions reimposed by the United States,.
"The fact that the Islamic Republic of Iran can sell its oil and will sell its crude… even if these countries [buyers of Iranian oil] have not been offered waivers. We would have been selling our oil with honor… We will break these sanctions with honor, because these sanctions are cruel and are against the international law," Rouhani said, as quoted by the Press TV broadcaster.
"We are in a situation of economic war, confronting a bullying power. I don't think that in the history of America, someone has entered the White House who is so against law and international conventions," he added.
Commenting on the US sanctions, Iranian Foreign Minister Javad Zarif said that the United States has disregarded the International Court of Justice (ICJ) and the UN Security Council by reimposing sanctions on Iran.
"Today, US defied UN top court & Security Council by reimposing sanctions on Iran that target ordinary people. But US bullying is backfiring, not just because JCPOA is important, but because the world can't allow [US President Donald] Trump & Co. to destroy global order. The US-& not Iran-is isolated," Zarif wrote on Twitter.
At the same time, Iranian Foreign Ministry spokesman Qasemi said that the US economic pressure against Tehran is "futile," noting that the Trump administration is "addicted" to imposing sanctions and withdrawing from international agreements.
Qasemi added that setting up a mechanism to continue trade with the EU despite US sanctions will take time.
Meanwhile, the Swiss announced Monday that they were holding talks with the US, Iran about humanitarian payment channel, aimed to ensure that food and drugs would keep flowing into the Islamic republic.
"Switzerland is committed to safeguarding Swiss economic interests and closely follows the development of the situation. The authorities are in direct contact with the competent authorities of the United States, the EU and Iran," the State Secretariat for Economic Affairs (SECO) said in a statement on Monday.
"Particularly in the humanitarian field, the federal government is committed to ensuring that food and pharmaceutical products can continue to be supplied from Switzerland," the statement added.
Sanctions Against Iran
US Secretary of State Mike Pompeo announced on Friday the United States would grant temporary waivers to eight countries to allow them to continue importing oil from Iran after November 5. He said a list of the jurisdictions receiving the waivers would be released on Monday. Pompeo pointed out that six of the countries agreed to significantly reduce imports of Iranian oil, while two others plan to halt their imports entirely.
A South Korean government official already announced that Seoul has been allowed to continue transactions with Iran amid the sanctions, Reuters reported. The official also said that South Korea got an exemption on Iranian oil imports.
US Special Representative for Iran Brian Hook said Friday the Iran sanctions waivers, or significant reduction exemptions (SRE), would last for six months, adding that Washington did not plan to grant any additional SREs after the 180-day period.
In May, US President Donald Trump announced that Washington would be withdrawing from the Iran nuclear deal, formally known as the Joint Comprehensive Plan of Action (JCPOA). In addition, Trump said the United States would reinstate sanctions on Iran that were previously lifted under the JCPOA, with some of the restrictions having been reimposed on August 6 and the main ones slated for November 5. This unilateral move has been opposed by other signatories to the JCPOA, with the European Union, Russia and China looking for ways to continue doing business with Iran.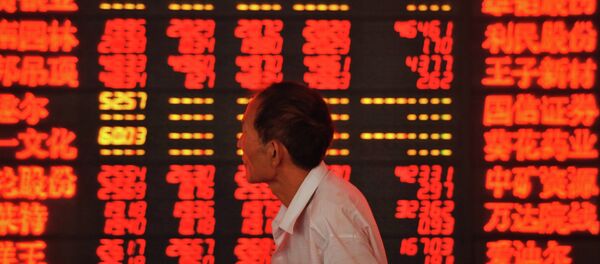 5 November 2018, 03:36 GMT
Main Target
Washington is seeking to cut Tehran's lifeline – its energy sector – by banning the purchase of petroleum from Iran, as well as transactions by foreign financial institutions with the Central Bank of Iran. Moreover, the November 5 package of restrictive measures includes sanctions on Iran's port operators, shipping and shipbuilding sectors.
The United States told foreign companies to phase out their operations in Iran before the 180-day wind-down period ends on November 4. In response, France's Total was the first to announce the company had left Iran in mid-July because it received no concessions from the US government regarding sanctions on the Islamic republic. The oil and gas company lost $40 million after walking out of the expansion project for Phase 11 of South Pars Gas Field in the Persian Gulf, but hoped it could return to Iran in the future.
According to the US Energy Information Administration (EIA), France has imported no crude oil or condensate from Iran since June while imports to Italy and Spain in September were lower than average for the first half of the year by 27,000 barrels per day (b/d) and 15,000 b/d respectively.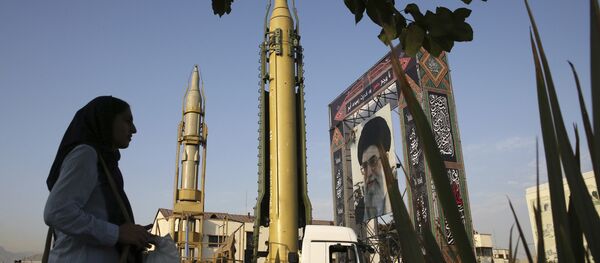 4 November 2018, 14:45 GMT
According to the Organization of the Petroleum Exporting Countries (OPEC), Tehran's oil production dropped by 150,000 barrels per day to 3.447 million barrels per day (mb/d) in September. Meanwhile, the country's production quota under OPEC-non-OPEC Vienna deal stands at 3.8 mb/d.
Pompeo said on Friday that according to the US assessments, Iran's exports of crude oil already declined by 1 million barrels per day even before the re-imposition of US energy-related sanctions against Tehran.
Although Iran's OPEC Governor Hossein Kazempour Ardebili assured press in September that Tehran would continue to export oil despite the US attempts to hamper the country's trade with other countries by reimposing sanctions, Iran's Oil Minister Bijan Zanganeh has been a no-show at several major events during the past months, skipping the OPEC's ministerial monitoring committee in September in Algiers and the Russian Energy Week in October in Moscow.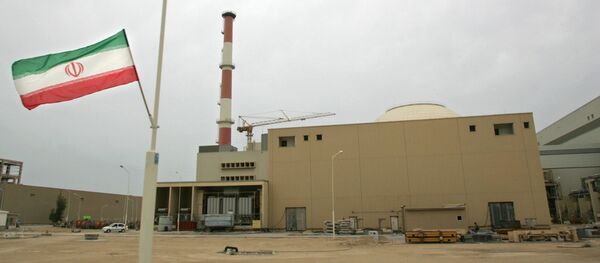 4 November 2018, 19:02 GMT
EU Tries to Save Ties With Iran
Following the US withdrawal from the JCPOA, Brussels has shown its interest in maintaining the relationship with Tehran despite US sanctions. Consequently, the European Union updated its Blocking Statute to shield EU companies wishing to continue doing business with Iran from US penalties. The amended act entered into force on August 7 and would invalidate Washington's judicial decisions and administrative actions within the framework of anti-Iran sanctions on the territory of Europe.
Furthermore, German Foreign Minister Heiko Maas called on EU member states to come up with an alternative to the US-controlled SWIFT payment system in order to better respond to the sanctions policy pursued by the United States against Russia, China, Turkey and other important economic partners of the European Union. SWIFT is used by thousands of banks and other financial institutions around the world to securely exchange messages regarding transactions.
As a result, in September the European Union and five other remaining signatories — China, Russia, the United Kingdom, France and Germany — to the Iran nuclear deal announced the decision to establish a Special Purpose Vehicle (SPV) that would facilitate legitimate transactions with Iran, including transitions in US dollars. The new payment system will comply with international standards and will be open to other partners in the world.
Although the new protective measure announced by EU foreign policy chief Federica Mogherini was expected to come into effect before November, the SVP is still under discussion. According to Tehran, talks between Iran and the European Union on the barter mechanism are progressing and "on the right path."
US Treasury Secretary Steven Mnuchin said on Friday the SWIFT payment system would be subject to US sanctions if it provides financial services to financial institutions designated under Iranian sanctions.
Finance ministers of France, Germany and the United Kingdom said in a joint statement on Friday they would hold a meeting soon to work out a mechanism for securing transactions with Tehran, as the European Union remains committed to protecting the interests of European companies trading with Iran, despite the US sanctions.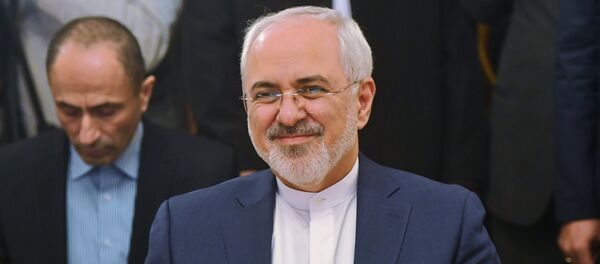 3 November 2018, 13:56 GMT
Key Iranian Oil Importers Hope for Waivers
Despite the looming sanctions, top Iranian oil importers, which include China, India, and South Korea among others, have been reluctant to stop purchases. South Korea, for example, said firms would not cut ties with Iran, although the restrictions would have to be taken into account.
Meanwhile, India has been at lengthy talks with the United States to be granted permission to continue importing at least some volume of Iranian oil. New Delhi, Tehran's second-largest buyer, imported 9.8 million tonnes of oil from Iran in the 2017-2018 fiscal year. According to media reports, Washington may allow New Delhi to import around 1.25 million tonnes of oil per month until March 2019, which would mark a significant reduction compared to India's initial plans.
The aforementioned option became possible after Pompeo said in early October that Washington would consider waivers for the importers of Iranian oil, including India, to give them time to adjust to the new conditions. However, the United States still expected all countries to eventually reduce their oil imports from Iran to zero.
At the same time, China, who imported around 700,000 barrel per day in the first quarter of 2018, is currently in the middle of a trade war with the United States and it is highly unlikely the country would be granted any exemptions. Although Beijing insisted it would not limit its Iranian crude imports to comply with the US sanctions, several media reported in late October that Sinopec Group and China National Petroleum Corp (CNPC), the country's top two state-owned refineries, both suspended placing new orders for crude oil from Iran.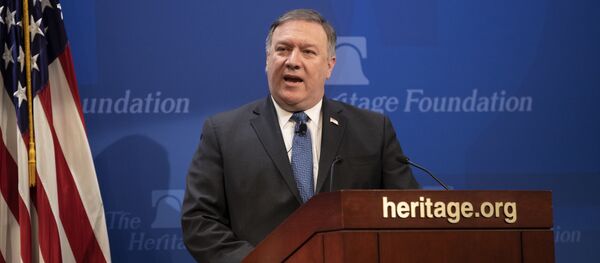 5 November 2018, 00:47 GMT
Turkish Energy and Natural Resources Minister Fatih Donmez announced on Friday that Turkey was one of the eight countries that the United States would exempt from sanctions for importing Iranian oil. The US Treasury Department also said on Friday its sanctions against Tehran would exempt pipeline and other energy projects that transport natural gas from Azerbaijan to Turkey and Europe.
According to the JCPOA, Tehran vowed not to produce weapons-grade plutonium at its Arak facility — which it is obliged to reconfigure — and not to build new heavy-water reactors for 15 years to curb its nuclear program. Tehran is also committed to keeping its stock of heavy water, used to cool the Arak nuclear reactor, at no more than 130 metric tonnes. Despite Washington's claims, the International Atomic Energy Agency (IAEA) has repeatedly stated that Iran adheres to its nuclear-related commitments.