"There is already a deal to stop Iran from developing nuclear weapons, it is called JCPOA, unanimously endorsed by the United Nations Security Council Resolution 2231. The European Union's position is clear: we remain fully committed to the Iran nuclear deal as long as Iran implements [the deal] as it is now confirmed 12 times by the International Atomic Energy Agency, the only [agency] competent to make such an assessment," the spokesman Margaritis Schinas told reporters, when asked whether the European Union agreed with the United States on the need for changes to the JCPOA.
READ MORE: EU Guarantees for Trade With Iran Amid Sanctions 'on Positive Track'- Diplomat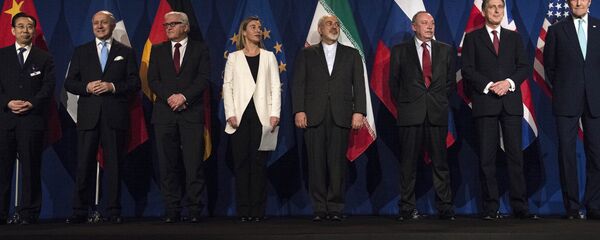 31 October 2018, 14:59 GMT
Earlier this week, the United States reimposed a second portion of sanctions against Iran, with the latest measures concerning the country's oil exports among other things.
As the United States announced in May that it would withdraw from the deal and reinstate sanctions against Iran, other participants of the JCPOA, including Iran itself, China, Germany, France, Russia, the United Kingdom and the European Union, reaffirmed their commitment to the agreement. The European Union has proposed a number of initiatives to maintain trade with Iran despite Washington's extraterritorial sanctions.