Republicans currently have majorities in both chambers of Congress but polls show the Democrats are poised to capture the House of Representatives, which would divide the US legislative branch and hinder President Donald Trump's policy agenda. Results of the midterms — called such because they are held at the midway point of a president's 4-year term — are also widely viewed as a symbolic referendum on the commander-in-chief's performance, a concept on which Trump has recently doubled down.
"Pretend I'm on the ballot," Trump recently told a rally in Mississippi. "I'm not on the ticket, but I am on the ticket, because this is also a referendum about me."
Historic Enthusiasm
Thousands of polling stations across the United States will be open for voters for 12 to 13 hours on Tuesday to cast ballots for 435 seats in the US House Representatives and one-third of the 100-member Senate. Voters will elect House representatives for two-year terms and Senators for six-year terms.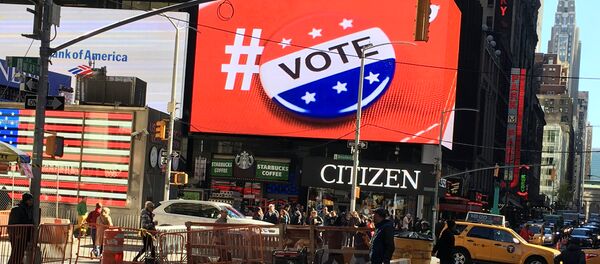 5 November 2018, 20:36 GMT
They will also have a chance to vote in statewide elections for offices such as governor as well as representatives in state legislatures, among other positions.
The first ballots will be cast on the east coast where most locations open at 6:00 a.m. or 7:00 a.m. EST (1100-1200 GMT) although some in the state of Vermont open as early as 5:00 a.m. Most polling stations on the West Coast will close by 10:00 p.m. or 11:00 p.m. EST (0300-0400 GMT on Wednesday).
Yet with so many races and high expectations for high voter turnout, it is uncertain when the definitive results will be known with respect to who controls Congress.
In the final six days before the vote, Trump launched an intense push to help fellow Republicans prevail in the midterms with a breakneck pace of campaigning across about a dozen states. Meanwhile, former President Barack Obama has crisscrossed the country to participate in rallies in an attempt to mobilize Democratic voters, while exchanging jabs with Trump along the way.
The biggest issues that voters are concerned about the most include healthcare, the economy, and immigration, according to a Gallup poll released on November 2.
Among registered US voters some 70 percent say they are highly interested in the 2018 midterm elections, according to a NBC/Wall Street Journal poll released on Sunday, about 10 percent higher than the previous midterm. 80 percent of respondents told ABC/Washington Post pollsters that they are "certain to vote" or had already voted.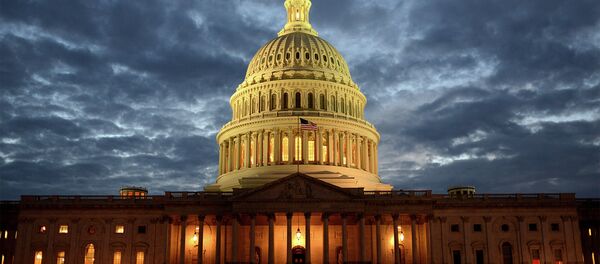 5 November 2018, 14:32 GMT
Although most US citizens will cast their vote on November 6, millions have already done so through absentee ballots or in-person early voting. More than 30 million votes had already been cast by November 3, according to the New York Times, exceeding the total for the previous midterm election by some 3 million.
In 2014, 83 million votes were cast overall, marking a low turnout rate of 36 percent. This year's turnout rate could approach 50 percent, Time magazine reported over the weekend citing analysts. Time said the United States has not seen this type of enthusiasm for midterm elections since the "turbulent 1960s."
A Pew Research poll this weekend revealed that 52 percent of Latino registered voters say they have given "quite a lot" of thought into the 2018 congressional midterm elections, which marks a 16-percent increase from the 2014 midterm elections.
In addition, more than 29 million Hispanic voters are eligible to vote, which is up 4 million from 2014, the report said. The report said that 62 percent of registered Hispanic voters affiliate or lean toward the Democratic Party while 27 percent identify or lean toward the Republican Party.
A tangible way to measure the importance of these elections is the historic fundraising and expenditures. More than $5 billion will be spent on the 2018 campaign cycle, making it the most expensive midterm election in US history, the Center for Responsive Politics watchdog said in a report last week.
Issues over election system security and voter suppression loom ahead of Tuesday's vote. On Sunday, Georgia Secretary of State Brian Kemp, a Republican gubernatorial nominee, accused rival Democrats of hacking the state's election systems. Kemp is running against Democrat Stacey Abrams who could become the state's first black governor. The Democratic Party has accused Kemp of purging minorities off voter registration lists.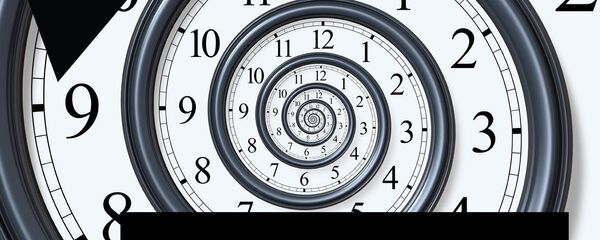 2 November 2018, 07:58 GMT
A federal judge last week prevented Kemp from throwing out some 3,000 early voting ballots from mainly minority residents the state wrongly tagged as non-citizens.
On Monday, the Justice Department in a press release said it deployed personnel across 35 states to monitor compliance to federal voting rights laws during the midterm elections. The Civil Rights Division will gather information on whether minority voters are discriminated against, the release said.
University of Houston Professor of African-American History Gerald Horne told Sputnik that thousands, even millions, of votes could be suppressed because of US laws that disenfranchise Blacks, Native Americans and other minority groups.
However, despite these reports and concerns, a Gallup poll released on Monday revealed that around 70 percent of US voters believe their votes will be cast and counted accurately in the midterms, which is slightly above the historical average.
Races to Watch
A Sunday ABC/Washington Post poll found that although many are happy with the direction of the economy, 52 percent of likely voters would choose a Democrat over a Republican on a "generic" ballot for Congress. However, with respect to the midterm elections summary nationwide numbers are less meaningful than district level figures.
Since about two decades ago, networks have arbitrarily displayed Republican-controlled states and districts on election maps as red and Democratic-controlled territory as blue, colors that have become highly associated with party identity. This is the reason many have been calling the Democrats' potential to flip dozens of House districts from red to blue as a "blue wave."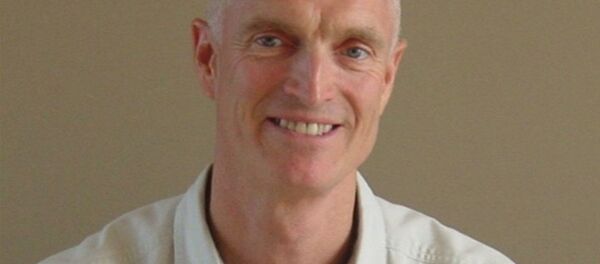 3 November 2018, 19:50 GMT
Republicans have a 240 — 195 majority in the current House of Representatives, hence Democrats need to flip a net of 23 seats from Republican "red" to Democratic "blue" to reach the 218 threshold needed to seize control of Congress.
Many pundits have predicted that the Democrats could win more than 30 net seats. CNN, for example, predicted on Sunday that the Democrats would win 31 net seats to reach a total of 226. Nate Silver has the odds at more than 80 percent that the Democrats reach the 218 majority threshold with his median forecast at a net of 38 seats.
As of Monday, according to Realclearpolitics.com, an aggregator of polls, the Democrats appear likely or highly likely to win 202 seats and the Republicans 195 with 38 races considered so-called "toss-ups" that are too close to hazard a guess. If polling is accurate, in order to maintain their majority the Republicans would have to win about 60 percent of the tossup races. Republicans are the incumbent candidate in 35 of these 38 potentially decisive races.
If one combines tossups and Democrat-leaning races, about 50 seats are at risk of being wrested from Republican control, a majority of which are districts Trump won in the 2016 presidential race.
The tightest 38 contests span 24 states with the largest numbers in California (5), Pennsylvania (3), and Florida (3). In addition, Michigan, Minnesota, Nevada, New Jersey, New York, Texas and Virginia each have at least two tight contests and 14 others states have one in each.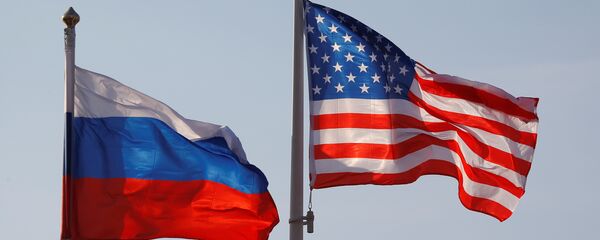 31 October 2018, 22:06 GMT
Democrats could flip as many as seven seats in the state of Pennsylvania from red to blue because of new district maps. Although Pennsylvania fell to Trump in the 2016 presidential race by a razor thin margin, Republicans exploited gerrymandered or manipulated district maps to win a disproportionate 13 of 18 house seats.
Republican officials when machinating the old map surgically drew boundaries to ran straight through the middle of areas in Pennsylvania's most populous urban areas, craftily dividing minority communities that traditionally overwhelmingly support Democrats. A new court-ordered map, however, has eliminated the Republican advantage.
Unlike the House, polling reveals that Republicans appear better positioned to keep control of the Senate with the Democrats likely to pick up two or three seats at the most. Among 35 Senate races on Tuesday's ballot, Democrats are playing defense in 26 of them.
According to the forecast by Realclearpolitics.com, as now it appears Republicans are highly likely to retain 50 seats, Democrats 44, with only 6 "tossup" races: Arizona, Florida, Indiana, Missouri, Montana and Nevada. And in 4 of 6 of those races, Democrats are the incumbent.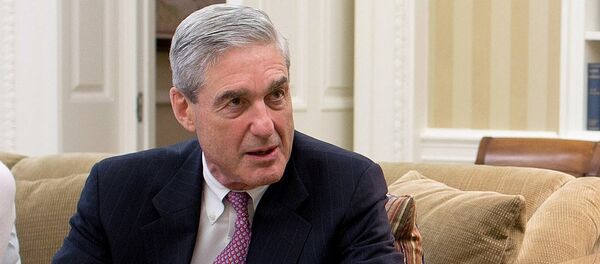 17 October 2018, 20:25 GMT
The race in Texas has become highly visible because Trump has invested much political capital into getting Senator Ted Cruz reelected. Cruz has around a 6 point lead based on the average of half a dozen polls taken the last week of October.
Considering it shares a border with Mexico, immigration is a hot issue especially with the president's recent decision to deploy troops to the southern border to counter a US-bound migrant caravan from Central America.
Democratic Congressman Beto O'Rourke has nearly doubled the incumbent in fundraising and has won the endorsement of three of the state's top newspapers, yet University of Houston Political Science Professor Brandon Rottinghaus told Sputnik that a majority of Texas voters will lean towards Cruz for his commitment to strengthen security along the US-Mexico border. Texas voters are also happy about the current state of the economy, he added.
Implications
A successful "blue wave" across both or either chamber of Congress will likely be spun by Democrats as an indicting referendum on Trump's performance and rejection of his policy agenda.
A divided Congress, the most likely scenario to come out of Tuesday's results, would derail Trump's initiatives and hinder his foreign policy.
In addition, one can expect House Democrats to revive probes into Trump's dealings with Russia among other issues.
US Congressman Adam Schiff told CNN last month if the Democrats win the House they will reopen a probe into Russian interference in the 2016 election and whether Russians laundered money through the Trump organization.
Hamline University Professor of Political Science David Schultz told Sputnik that a divided Congress would spell doom for the final two years of Trump's first term.
"Democratic control of the House and… the special prosecutor's investigation will be a potent problem for Trump," Schultz said. "From a legislative perspective, a Democratic victory may effectively bring to an end the Trump presidency."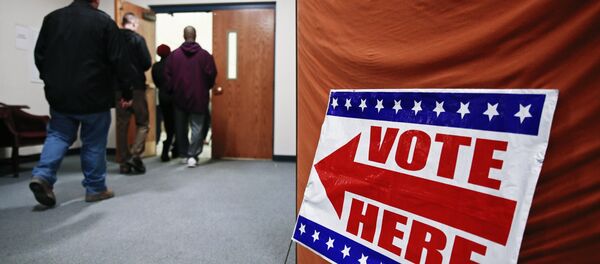 26 September 2018, 23:40 GMT
However, the picture becomes a bit murkier with respect to the impact of a Democratic House victory on the conduct of foreign policy, Schultz acknowledged.
"Foreign Policy-wise, it is not clear how a change in party control will affect Trump's power internationally, but he will face limits on funding to do things such as build his wall with Mexico or take some other actions that require congressional support or at least acquiescence," Schultz said.
American University in Moscow President and Founder Edward Lozansky told Sputnik that if the polls are accurate "after November 6 the state of US-Russia relations would sink even further despite the current thinking that they already reached the bottom."
The Democrats may also try to push for stronger actions against the Saudis over the death of journalist Jamal Khashoggi and may try to pass more aggressively measures to end support for the war in Yemen.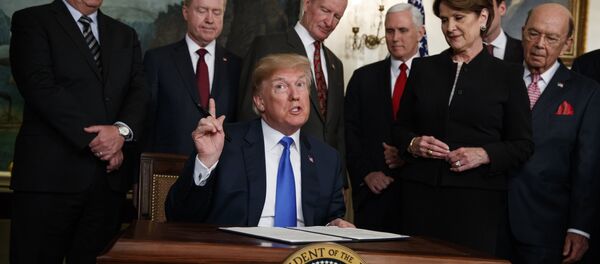 13 September 2018, 13:25 GMT
The Democratic Party was outraged by Trump's move to exit the Iran nuclear deal, but there is not much they can do at this point especially considering many among them are also eager to appease Israel.
A split in US Congress would also lead to even more gridlock than usual in Washington. If the Democrats win control of the lower chamber, House Republicans will be hard-pressed to get any bills passed. Conversely, if the Democrats can exploit their majority to pass a bill in the House, it will more times than not get killed by the Republican-controlled Senate.