While China is not a member of ASEAN, it has extensive relations with the countries therein, and Chinese Premier Li Keqiang was also in Singapore for separate summits with officials from ASEAN countries, the membership of which includes Singapore but also Brunei, Malaysia, Thailand, the Philippines, Indonesia, Vietnam, Laos, Cambodia and Myanmar.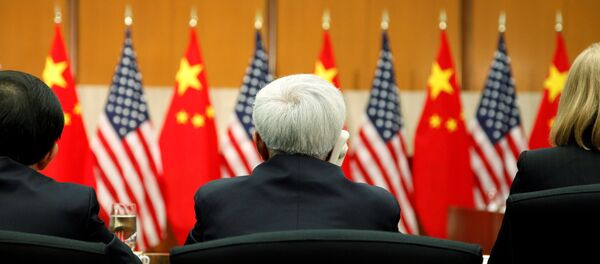 16 November 2018, 17:41 GMT
"The international order is at a turning point. The existing free, open and rules-based multilateral system, which has underpinned ASEAN's growth and stability, has come under stress. Countries, including major powers, are resorting to unilateral actions and bilateral deals, and even explicitly repudiating multilateral approaches and institutions," said Singapore's Prime Minister Lee Hsien Loong in his opening remarks at the summit, according to The ASEAN Post.
Radio Sputnik's Loud and Clear spoke with Nile Bowie, a writer and journalist with the Asia Times who was on the ground covering the ASEAN summit.
Bowie told Sputnik that at the summit, ASEAN leaders registered their concerns about Chinese construction projects in the South China Sea, where it is dredging the seafloor to create artificial islands, as well as the growing tariff war between the US and China.
​"When [US Vice President Mike] Pence was en route to Singapore this week, his aircraft flew within 50 miles of Chinese outposts in the contested Spratly Islands in the South China Sea, and he said this was a type of 'freedom of navigation exercise.' That's a clear message to China that the US wants to show that it won't be intimidated by Beijing, which has regularly warned against US operations in areas it lays claim to in the South China Sea." Bowie noted those operations have become more frequent in the last year, but also that China has deployed missiles to outposts in the region as well, both of which turn up the heat.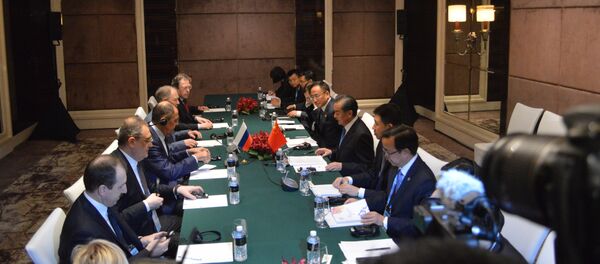 14 November 2018, 14:20 GMT
"ASEAN countries are increasingly worried that the great power rivalry we're seeing will lead to the formation of rival blocs that will force them to choose sides, either with China or the United States, and leaders in southeast Asia have been increasingly frank and candid about this," Bowie told hosts Brian Becker and John Kiriakou.
"These countries don't want to join any antagonistic alliance, and yet we see Washington is ramping up pressure on them to stand up to China or get out of the way, effectively. This is being done under the auspices of America's new Indo-Pacific strategy, which is the successor policy to the Obama-era Pivot [to Asia]," he explained.
"The big difference was that Obama's policy had an economic offering — that's the Trans-Pacific Partnership (TPP). That was a multilateral trade deal that would have incentivized American companies to diversify away from China in favor of other Pacific Rim economies — Vietnam, Malaysia, Singapore and others. [US President Donald] Trump pulled out of that deal during his first week in office, and his policy has replaced that trade deal with a trade war that has very similar goals in mind if you ask me, and that's to cut China out of supply chains unless it grants major concessions — basically greater market liberalization and moves to reduce the trade deficit with the US."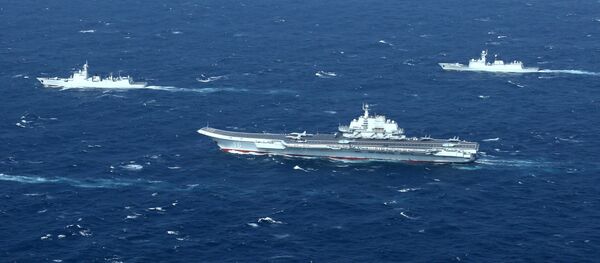 13 November 2018, 19:00 GMT
Bowie said that as the trade war continues, ASEAN countries have increasingly sided with China because "they see Trump as embracing a kind of unpredictable brand of protectionism and being cool to the kind of multilateral approach to trade that previous administrations have upheld. In the meantime, China has played it cards very adeptly. It's cast itself as a defender of free trade, and it's pushed ahead with its Belt and Road Initiative, which is a trillion-dollar infrastructure plan involving dozens of countries. It's about major cross-continental infrastructure links. That's new bridges, ports railways and motorways to connect the Chinese economy with the greater Eurasian landmass."
"In conclusion here, southeast Asian countries have been very supportive of this Belt and Road Initiative, generally speaking," Bowie said. "We have seen countries like Malaysia question some of the high costs and economic viability of certain projects, but here, during this trip, we saw Mike Pence, and he is expected to elaborate more during the APEC summit this weekend in Papua New Guinea, he's going to elaborate a little more about the economic aspects of this Indo-Pacific strategy, and at the same time the US administration has been openly criticizing the Belt and Road projects as being 'debt traps.' So we have a lot of moving parts to this, a lot of things going on."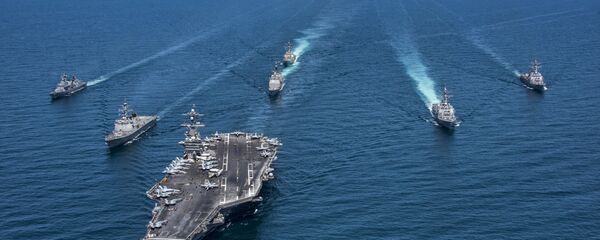 4 October 2018, 22:20 GMT
"Compared to recent years, this time around there was an emphasis on trade and multilateralism. Basically, we've seen free trade agreements such as the CP-TPP, which was the Comprehensive and Progressive Agreement for a Trans-Pacific Partnership," which Bowie explained was "a new version of the TPP that the countries that were involved before went ahead with and joined and have ratified — that's after Trump pulled out."
"So we have that going, and we also have another negotiation for RCEP, which is a massive free trade deal. That's the Regional Comprehensive Economic Partnership, which involves several different countries: all of ASEAN, plus China, Japan, India and a few others, so it's a massive trade deal. So we have a lot of cooperation on free trade, and the US isn't at the table on this."

15 November 2018, 13:27 GMT
Bowie noted that one area of "modest accomplishment" has been Singapore's pushing forward of the Draft Document for the Code of Conduct in the South China Sea, which he characterized as "a legally binding code to regulate security protocols among claimants in the South China Sea. A lot of countries in southeast Asia claim parts of the sea. What I see going ahead is, the US is going to put pressure on ASEAN not to acquiesce to Beijing with respect to the Code of Conduct, the negotiations that are supposed to come together within three years. China has said within three years they want to clinch and agree on a vital code of conduct. And just for some reference, it's been 16 years that they've been negotiating for the draft document that will set the stage for further negotiations on the Code of Conduct. So people are a little skeptical whether this Code of Conduct will actually come together in three years."
"From what I can see, it's pretty obvious Washington doesn't want China's claims to be acknowledged," Bowie told Sputnik. "China does claim about 90 percent of the South China Sea as their territory. You can look at their map of the region; it's what they call the 'nine-dash line,' which encircles almost the entire sea, which is of course quite acceptable to almost everyone else. And as I mentioned, ASEAN countries also claim those territories, so I don't see them acquiescing, but I do see them kicking the can down the road with more of these slow-moving negotiations, and I think they will continue to go ahead and deepen economic ties with China in the hope that Beijing won't go and occupy any other features where it's not currently present."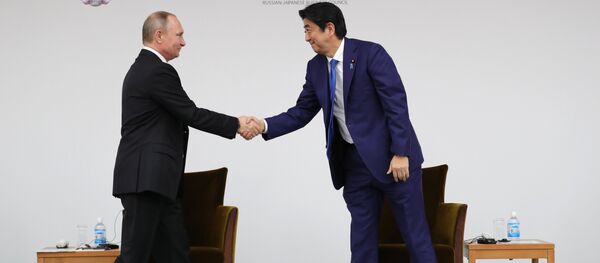 10 November 2018, 04:27 GMT
"It's a hotspot, no doubt. The biggest harbinger of instability in this situation would be those provocative military maneuvers in the seas, either by the US or China. The US appears to have every intention of challenging China's claims through these freedom of navigation operations — as you mentioned, it's a euphemism [for 'in China's face,' Becker previously said]. So there's a risk that this turns into a game of chicken, where someone's challenge line is crossed, and bullets start flying, at which point you have a major crisis that would send markets into a tailspin and divide the region into rival blocs, as some of these ASEAN countries have warned against. So skirmishes in the sea… even if relatively minor, the new Cold War gets a few degrees hotter if it gets to that, and it's a big danger and really ought to be avoided."