"Israel is capable of overcoming both S-300 and S-400," Israeli publicist and political commentator Avigdor Eskin told Sputnik. "As a matter of fact, the Israeli Air Force (IAF) did it successfully several times in Syria."
Regardless of this, Israel does not have any intention to spoil its working relations with Moscow, the political commentator underscored.
"The issue is rather political and not military," Eskin explained. "Israel does not want to harm positive and constructive relations with Russia. We do not want to demonstrate our far advanced superiority over Russian air forces. We have no intentions of controlling Syria and therefore we will always look for friendly compromise with the Russians."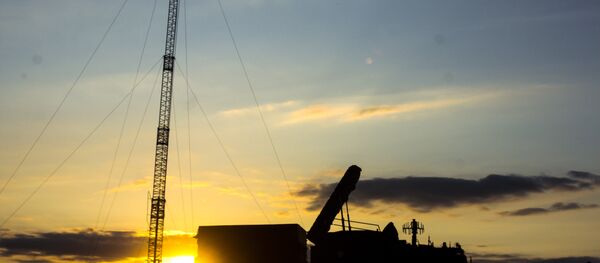 14 November 2018, 08:06 GMT
In October, Moscow delivered the S-300 system to Syria following the accidental downing of the Russian Il-20 surveillance plane by Syrian forces in September 2018. The incident was blamed on the IAF which was conducting military operations in the Syrian airspace at the time of tragedy. Tel Aviv vehemently denied the accusations.
Eskin's comment comes in response to reports of Israel's alleged training to take out the Russian-made S-300 long range surface-to-air missile systems during its latest drills in Greece.
It is not the first time that media have reported about the IAF's tests apparently aimed at finding ways to overcome Russia's advanced missile systems.
On December 4, 2015 Reuters wrote, citing unnamed military and diplomatic sources that "Israel… quietly tested ways of defeating an advanced air-defence system that Russia has deployed in the Middle East and that could limit Israel's ability to strike in Syria or Iran," during its military exercises with Greece.
The media outlet specified that to that end Greece and Israel, who had "experienced a boom in [bilateral] ties" since 2010, used the Russian S-300 system that was sold to Cyprus in 1997 and then, under the pressure from NATO, moved to the Greek island of Crete in 2007.
The Greek and Israeli militaries neither confirmed nor denied whether they used the S-300 system during drills held in the Eastern Mediterranean in 2014, 2012 or 2010.
Israel is 'Satisfied with What Russia is Doing in Syria'
When asked whether Israel is seeking to undermine Moscow's military activity in the Middle East in general and Syria in particular, Eskin noted that Tel Aviv is "satisfied with what Russians are doing in Syria."
"The whole outcome of this war for us is a great victory of Israel," he said. "As you know, Syria has never terminated the status of war de jure vis-à-vis Israel."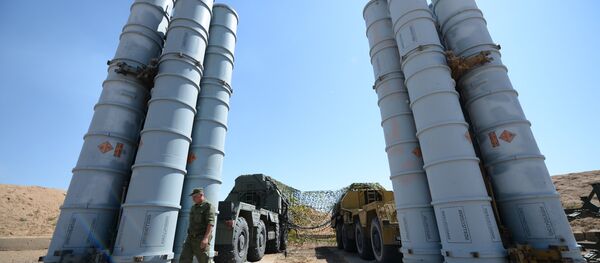 15 November 2018, 06:21 GMT
Syria and Israel have technically been at a state of war since the establishment of the state of Israel in 1948. Damascus still continues to be part of the Arab League boycott of Israel.
"Whereas their army was estimated in 2011 as being over three hundred thousand soldiers, today it is around twenty five thousand," the publicist remarked. "And there is no military presence of Israel in Syria. So we have nothing to complaint about."
The question then arises whether Israel will resort to direct strikes against Syria's S-300 to disable it.
"Never say never," Eskin said. "But there is no need to do this. We will not hit any targets, which are under the auspices of President Assad and his loyal forces. There is no foreseeable reason to do this."
Israeli Ops in Syria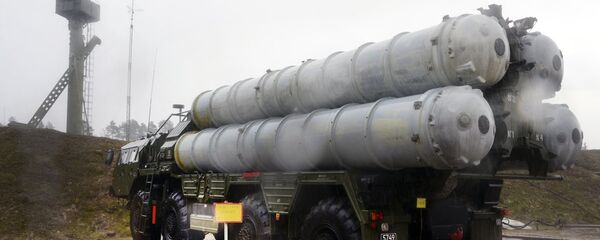 6 October 2018, 03:53 GMT
In October, then Israeli defence minister, Avigdor Lieberman signalled that Israel would continue to conduct air operations against Hezbollah and Iran in the Syrian airspace despite the S-300 deployment.
Answering the question whether the IAF still continues its air raids in Syria, Eskin said that "Israel has never stopped the necessary operations in Syria against those who threaten our existence."
"The only difference is that we will try harder to prevent unnecessary publications," he opined. "I also believe that it will go down soon dramatically, because Iran will not be able to finance these operations abroad."
However, Al-Masdar News reported, citing an unnamed military source in Damascus, that the IAF had not carried out any operations in Syria since Russia delivered the S-300 system to the Syrian Arab Army in early October.
The views and opinions expressed by the contributors do not necessarily reflect those of Sputnik.