Speaking to Reuters before heading to join Chinese President Xi Jinping's delegation at this week's G20 summit in Buenos Aires, Cui Tiankai said China was going to the Argentinean capital hoping for a deal to ease a damaging trade war with the United States.
Mentioning the two countries' shared responsibility to cooperate in the interests of the global economy, Cui warned about dire consequences if US hawks try to drive a wedge between the world's two largest economies.
He drew parallels to the tariff wars the industrial countries fought during the 1930s, resulting in a collapse of global trade and stoking tensions in the run-up to World War Two.
'The lessons of history are still there. In the last century, we had two world wars, and in between them, the Great Depression. I don't think anybody should really try to have a repetition of history', he observed.
Cui Tiankai said China wanted to avoid a trade war and hoped to resolve the impasse caused by US President Donald Trump's demands for large-scale concessions from Beijing to correct a towering trade deficit with China.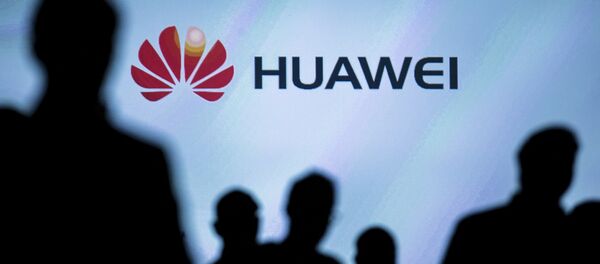 23 November 2018, 13:05 GMT
Cui said he did not believe Beijing was seriously considering using its massive US Treasury debt holdings as a trade war weapon, citing concerns that such a move would destabilize financial markets.
China is the largest foreign holder of US Treasury debt, with about $15.97 trillion of total public Treasury debt outstanding.
The US-Chinese trade war broke out in July when President Donald Trump imposed tariffs on some Chinese imports in order to fix the US-Chinese $500 billion trade deficit.
Since then, the two sides have exchanged several rounds of import duties on each other in spite of numerous attempts to resolve the conflict via dialogue.
US Threatens Sanctions
Mentioning the situation in Xinjiang, Cui Tiankai warned that Beijing would retaliate in kind if Washington sanctions its top official in Xinjiang over alleged human rights abuses.
Cui added that China's policies in the restive north-western region are to 're-educate' extremists and that Beijing's actions in Xinjiang are similar to US troops fighting Islamic terrorists in Iraq and Syria.
'Can you imagine (if) some American officials in charge of the fight against ISIS [Daesh] would be sanctioned?' Cui wondered, saying, without elaborating, that 'if such actions are taken, we have to retaliate.'
The Chinese envoy argued that while the United States was using missiles and drones to kill terrorists, 'we are trying to re-educate most of them, trying to turn them into normal persons (who) can go back to normal life.'
Chinese authorities deny any ethnic or religious crackdown in Xinjiang, insisting that the government's actions in the region are needed to combat the influence of extremist groups.
READ MORE: Xinjiang City Urges Terrorists to Turn Themselves in Within 30 Days
The 11 million Uighurs living in Xinjiang have a contentious relationship with Beijing. Even though it is home to nearly as many Han Chinese as Uighurs, the two groups rarely intermingle.
Uighurs cannot serve in the government while holding Islamic views, and generally live in poverty even by regional standards.
This has galvanised Uighur Islamic terrorist groups and spurred subsequent reprisals by the central government. Tensions exploded in mid-2009, when rioting Uighurs attacked Han Chinese in Urumqi, causing security forces to reply. Around 200 people were killed in a single day of rioting.