As the situation in Ukraine's southeast
continues to deteriorate
, Russian President Vladimir Putin stated that Moscow was doing everything it could to help peacefully resolve the issues between Ukraine's government and the self-proclaimed republics in Donbass.
Speaking at a Russian National Security Council session in Kremlin, Putin remarked that conflict between the authorities in Kiev and the people living in the Donetsk and Lugansk People's Republics started when the breakaway regions were formed.
"I would like to point out that, from the start, Russia did everything to help resolve all of the emerging issues through peaceful means, in a peaceful way," the Russian head of state said.
Putin also remarked that a possible moratorium on Ukraine joining NATO would be not a concession but rather a part of the plan by the West to prepare Kiev for joining the military bloc.
The situation in Ukraine's restive region of Donbass has taken a turn for the worse during the past few days, with Donetsk and Lugansk reporting shelling by Ukrainian forces.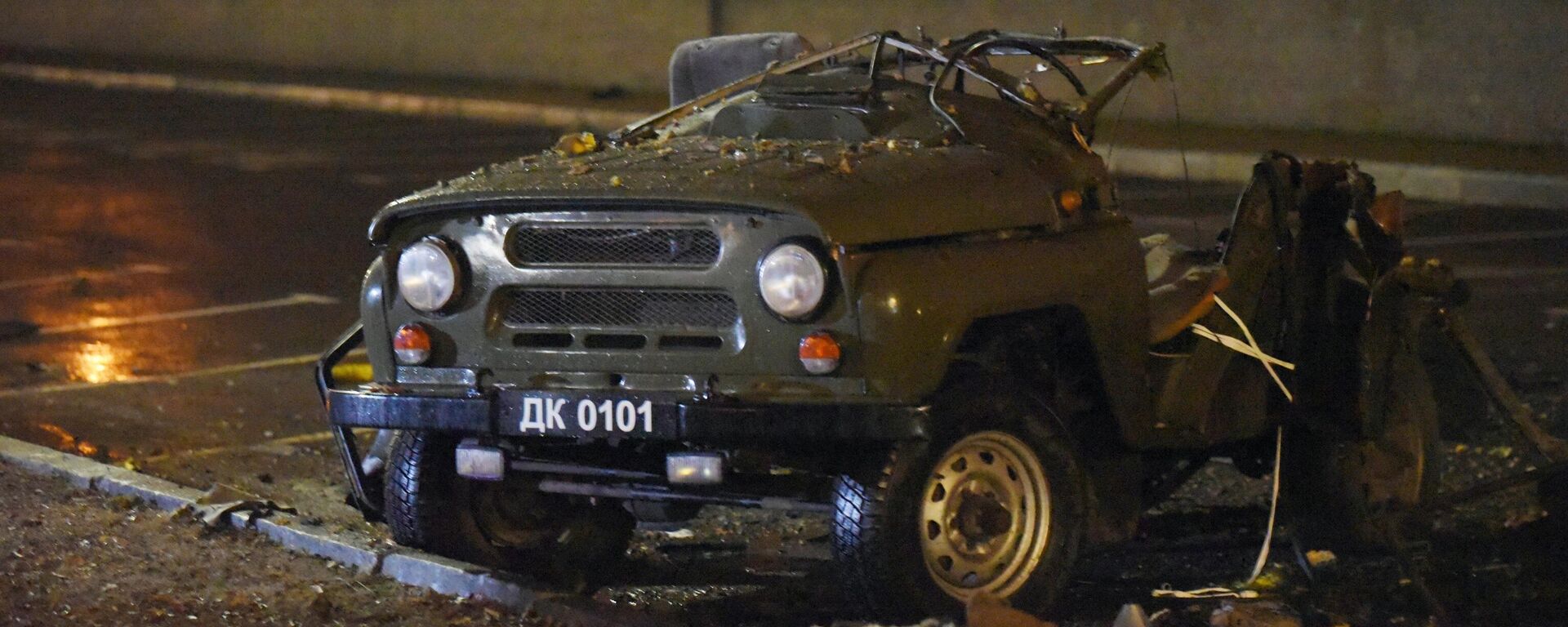 19 February 2022, 15:08 GMT
The Donetsk People's Republic head Denis Pushilin also declared that the recent car bombing in Donetsk was a sign of preparations by Kiev to launch a military offensive into the Donbass region.