There are three factors that may potentially constrain the Biden administration's ability for maneuver in the Russo-Ukrainian conflict, according to the Quincy Institute for Responsible Statecraft, a US DC-based think tank.
First, the situation on the battlefield is unfolding in Russia's favor, with Russian forces making progress towards encircling Bakhmut, also known as Artemovsk, a city in the Donetsk region. According to the think tank, Ukrainian President Volodymyr Zelensky's all-out defense of the city could cripple Kiev's ability to mount an effective counteroffensive elsewhere.
Furthermore, the Kiev regime is suffering from a shortage of ammunition and experienced troops, something the West cannot provide anytime soon. The West's stockpiles of artillery shells and missiles are dwindling, while NATO cannot throw its troops to reinforce the Ukrainian military, as that could escalate the conflict into a full-fledged nuclear confrontation, according to the think tank.
Earlier this month, US Defense Secretary Lloyd Austin warned: "I certainly don't want to discount the tremendous work that the Ukrainians' soldiers and leaders have put into defending Bakhmut — but I think it's more of a symbolic value than it is a strategic and operational value."
However,
speaking to Sputnik in January 2023
, US military veteran and security analyst Mark Sleboda explained that Artemovsk is a key to Donetsk and the linchpin of the entire second line of defense of the Kiev regime. According to Sleboda, taking Artemovsk will open the door to further advances by the Russian military in other directions due to its geographical location. Given this, one would agree that Artemovsk is of a strategic and operational value, which makes Kiev's defeat there especially sensitive.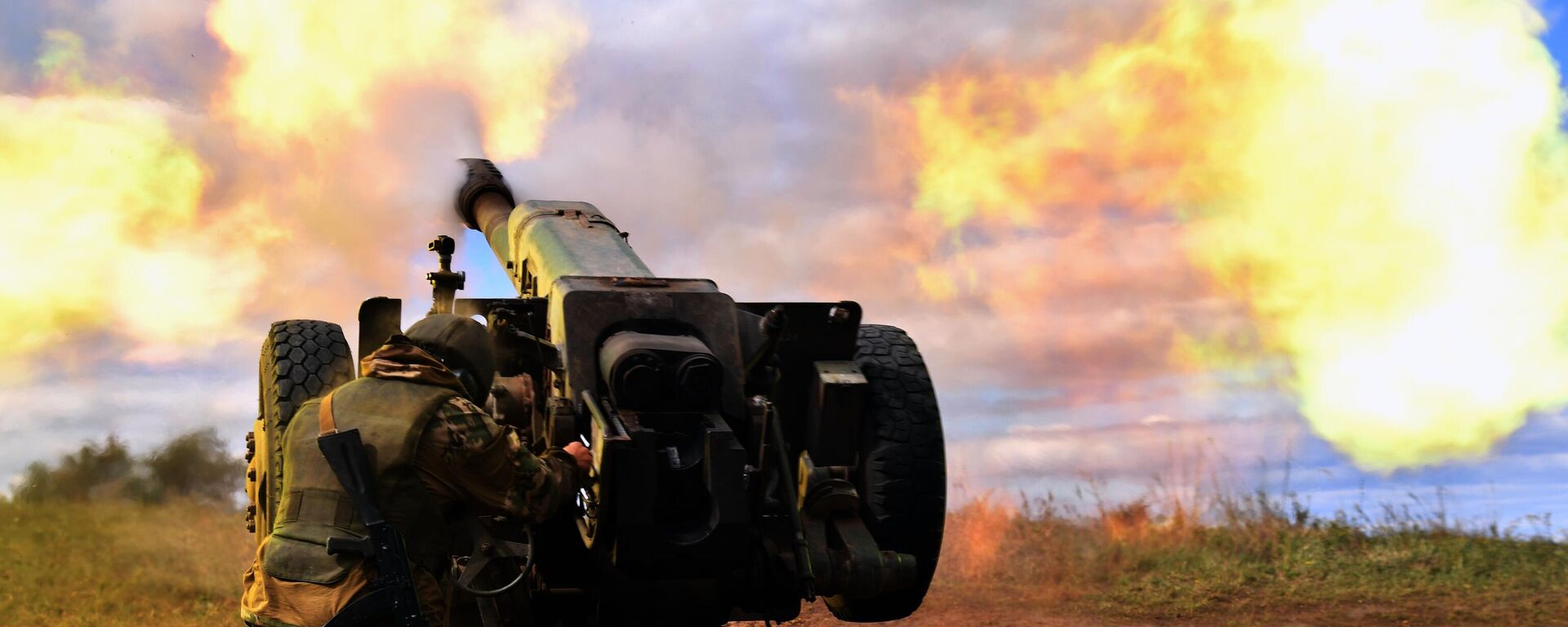 Second, American popular opinion on the Russo-Ukrainian has been growing more polarized, according to the DC think tank, which cites its own recent poll among Republicans and Democrats. A staggering 47% of GOP voters believe that the United States is doing "too much" to help Ukraine, while only 27% think that it's about right. For comparison's sake, 62% of Democrats think Washington's support for the Kiev regime is "about right."
The think tank presumes that the polarization will grow even further as reports from the battlefield "chip away" at American optimism and the 2024 presidential campaign heats up. On top of this, Florida Governor Ron DeSantis and former President Donald Trump – who together are backed by more than three-quarters of GOP voters – have recently called for "peace" in Ukraine and cessation of hostilities, stressing that the conflict is by no means viable for the US national interest.
MAGA lawmakers in the House are also pushing for a peace settlement, which isn't a trifling matter, given that the GOP currently controls the lower chamber. Previously, the US mainstream press acknowledged that public support for Biden's proxy war in Ukraine is "softening" across all political stripes.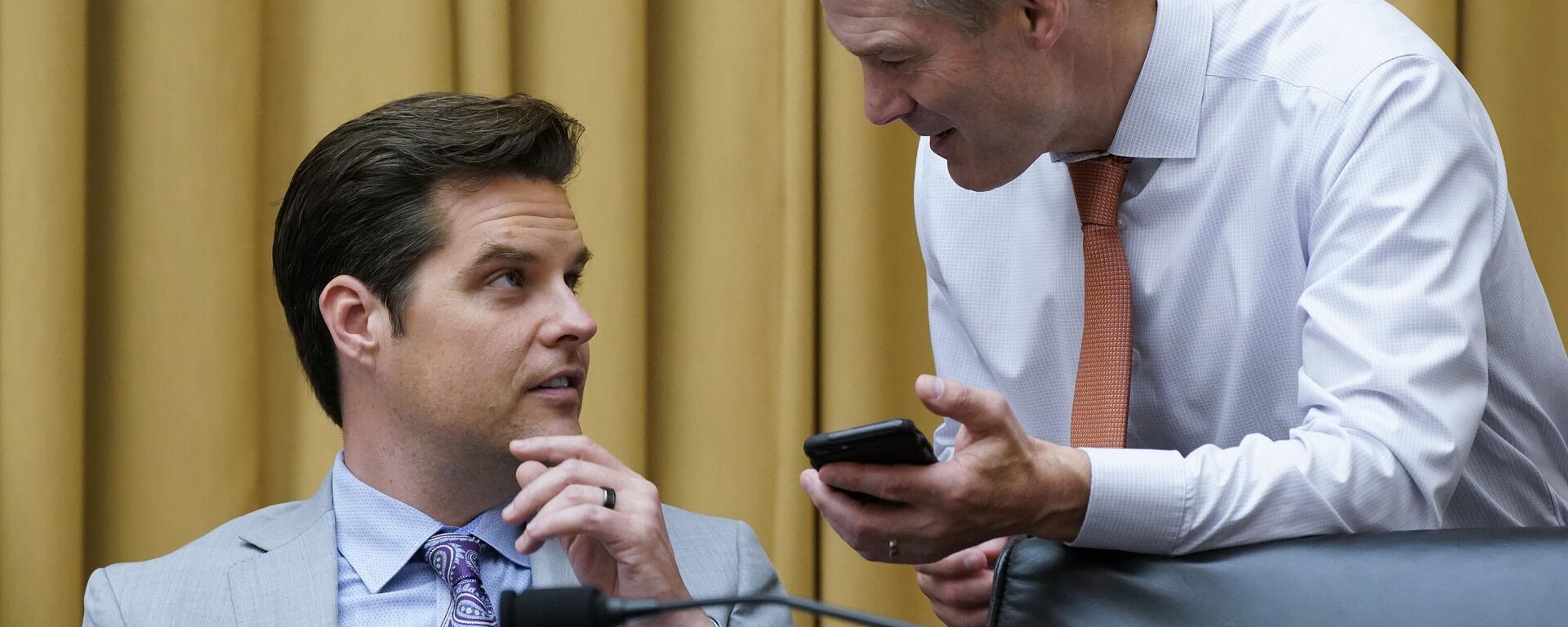 Third, as the Biden administration is hesitating to broker peace between Kiev and Moscow, China has stepped forward with a comprehensive peace plan. Even though Washington has already denounced Beijing's initiative, there is a possibility that the People's Republic of China may find leverage to convince Kiev to join Moscow at the negotiating table, the think tank presumes. Russia has repeatedly signaled that it is ready for talks and lambasted the West for derailing the March 2022 peace negotiations in Istanbul and subsequent preliminary agreements between the Ukrainian and Russian representatives. "Beijing's bid to play mediator could have appealed for Kiev if the Ukrainians perceive Washington as both unwilling to bring victory on the battlefield and unable to bring Russia around to an acceptable settlement," the think tank noted.
Remarkably, the DC think tank somehow failed to mention that Beijing managed to broker a historic reconciliation between Iran and Saudi Arabia earlier this month. The two rivals signed an agreement to restore full diplomatic relations, elevating Beijing's status as a sophisticated mediator.
These three factors indicate that the window of opportunity for Washington's diplomacy is "in danger of narrowing," the report warned.
Cracks Have Appeared in Biden-Zelensky Bromance
Meanwhile, an earlier report by Politico unveiled growing cracks in US-Ukrainian unity, citing US officials, American lawmakers, and experts.
First, there are growing differences behind the scenes between the Biden administration and the Kiev regime on the conflict's aims and the timing of its ending. As per Republican lawmakers, the White House doesn't have a clear policy objective and a clear goal when it comes to Ukraine. So far, it has been perceived as a "war of attrition" envisaging bleeding Russia white and coercing it into submission. This has not worked, and the Biden administration has not presented any "policy for victory" so far, as per Rep. Michael McCaul (R-Texas), chair of the House Foreign Affairs Committee.
Second
, the media outlet cites a new point of tension, which is the Nord Stream sabotage. The US press is continuing to push ahead with the theory that it was a pro-Ukrainian group who blew up the pipeline, something that many international observers and experts have
shredded as nonsense
.
The US media points out that intelligence analysts do not believe that Zelensky and his were involved in the sabotage, but emphasizes that the Biden administration has already signaled to the Kiev regime that "certain acts of violence outside of Ukraine's borders will not be tolerated." Earlier, Sputnik's interlocutors suggested that the New York Times' yarn about the "pro-Ukrainian group's" sabotage attack indicates that
the White House is ready either to distance itself from the Kiev regime
or to throw it under the bus altogether.
Third, the Biden administration believes that the Ukrainian military should not spend so much manpower and ammo in Artemovsk, while Kiev is openly "ignoring" Washington's recommendation, as per the US media.
Fourth, there is growing frustration among US officials about Kiev's ingratitude: the US media outlet explains that Washington has, by far, sent the most weapons and equipment to the front, with the Ukrainian leadership constantly requesting more and more aid and Zelensky, not showing appropriate appreciation for the White House's efforts.
Fifth, it's not clear how the conflict will end: despite Biden signaling steadfast support, Kiev should understand that this aid won't be indefinite, the media outlet emphasized. It cites former US officials as criticizing Zelensky over his spat with House Speaker Kevin McCarthy: "Zelensky also stepped in it a bit with McCarthy — coming across as needing to 'educate' him, rather than work with him," said Kurt Volker, a special presidential envoy for Ukraine during the Trump administration.
What's more, The Washington Post reported in mid-February that top Biden officials — including Deputy National Security Advisor Jon Finer, Deputy Secretary of State Wendy Sherman, and Under Secretary of Defense Colin Kahl – made it clear to Zelensky that in the coming months he should "retake as much territory as possible… before sitting down with Putin at the negotiating table." According to American observers, the goal of taking "as much territory as possible" sounds like Washington's concession that Kiev may not be capable of reclaiming all of the territory it had "lost."
In a word, even though the Biden administration is publicly stating that it is ready to do whatever it takes to support Kiev, "whispers have begun across Washington as to how tenable that will be," especially given that the 2024 presidential election is looming, the media admits.