The latest round of negotiations between the Democratic White House and Republican-controlled US House of Representatives collapsed on Friday, with GOP lawmakers reportedly walking out of the room in protest.
"Until people are willing to have reasonable conversations about how you can actually move forward and do the right thing, then we're not gonna sit here and talk to ourselves," Rep. Garret Graves (R-LA) told reporters.
"We decided to press pause because it's just not productive," he added, noting he was unsure if talks would resume over the weekend.
Essentially no headway has been made in the talks since the Republican majority in the House allowed the debt ceiling to be reached in mid-January without passing a bill raising the ceiling. Newly-minted House Speaker Kevin McCarthy (R-CA) has tapped an old Republican tactic of using the threat of a default to pressure his Democratic colleagues to accept steep budget cuts they likely wouldn't agree to under normal conditions.
"Look, we can't be spending more money next year," McCarthy told reporters on Friday after the walk-out. "We have to spend less than we spent the year before. It's pretty easy."
Biden has continued to insist he will only sign a "clean" debt ceiling bill - that is, one without mandated budget cuts in the 2024 budget, which is the typical way the debt ceiling is raised. However, earlier this week, members of both parties were optimistic about the possibility of a compromise after a meeting between Biden and McCarthy.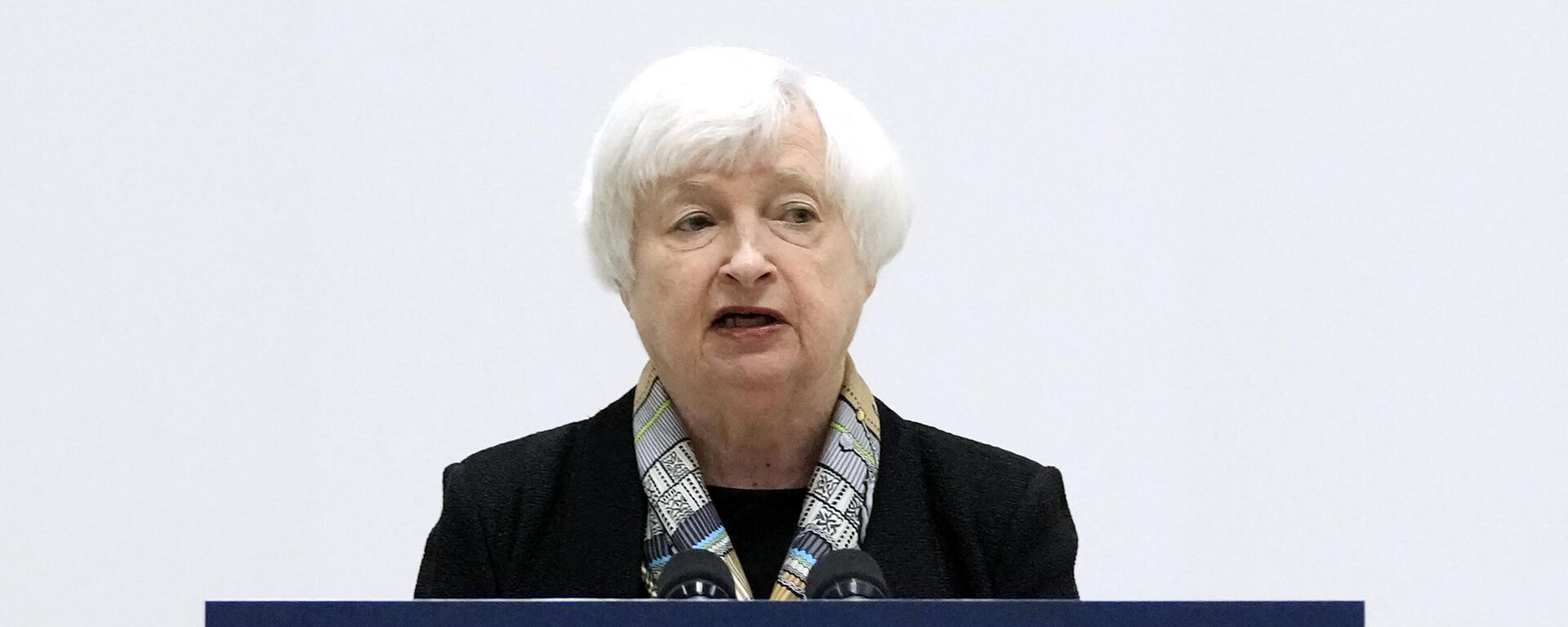 Congress created the debt ceiling during World War I to ease the process of appropriations by approving them in bulk instead of piecemeal.
For most of the last century it hasn't been of any political importance, but in 2011, Republicans introduced the tactic of threatening to allow a default as a way to hamstring the Affordable Care Act (ACA), a sweeping health care law better known as Obamacare. They have insisted the federal government's budget deficit is too large, and that the only acceptable way to shrink it is by cutting spending, not by increasing taxes.
US Treasury Secretary Janet Yellen has sounded dire warnings about the impending default, which could come as early as June 1. On Thursday, she told a meeting of leading bank CEOs there would be "severe" economic consequences if the government defaulted.
In 2011, a similar situation narrowly avoided triggering a default when lawmakers reached a deal just hours before the accounts ran dry, but Standard & Poor's and Moody's still downgraded Washington's credit rating as a consequence of the near-miss.
Biden is presently in Japan for a Group of Seven summit, but has canceled the remainder of his Asia tour in order to return to Washington for the debt ceiling talks.