The latest US military package for the Kiev regime announced by Washington on Tuesday includes AIM-9M missiles for air defense, munitions for High Mobility Artillery Rocket Systems (HIMARS), 155mm and 105mm artillery ammunition, mine-clearing equipment, Javelin and other anti-armor systems and rockets, three million rounds of small arms ammunition, as well as other items.
As per the US State Department, the $250 million package will be delivered to Ukraine within the framework of the US presidental drawdown authority (which means that there's no need for congressional approval).
US Secretary of State Antony Blinken reiterated on August 29 that the US and its allies "will stand united with Ukraine, for as long as it takes."
"If they're getting this kind of a package, it appears that they're in need of all of the items listed," Michael Maloof, former senior security policy analyst in the Office of the Secretary of Defense, told Sputnik.
"Every one of them would be essential for their very flawed counteroffensive. What it signifies, frankly, is that they've run out of ammunition, they're running low on HIMARS and other artillery because they chew it up so rapidly. And it's questionable as to how effective, they clearly have not been that effective. Otherwise they wouldn't be needing more."
"I just think that for the United States to continue pouring good money after bad, I should say money the United States doesn't have, is a very, very poor policy on our part, not to mention the fact that United States has never really justified backing the Ukrainians in the first place in this conflict. It's a very sad situation. And I think that the United States is probably going to have to reassess what it has been doing in terms of its support to Ukraine."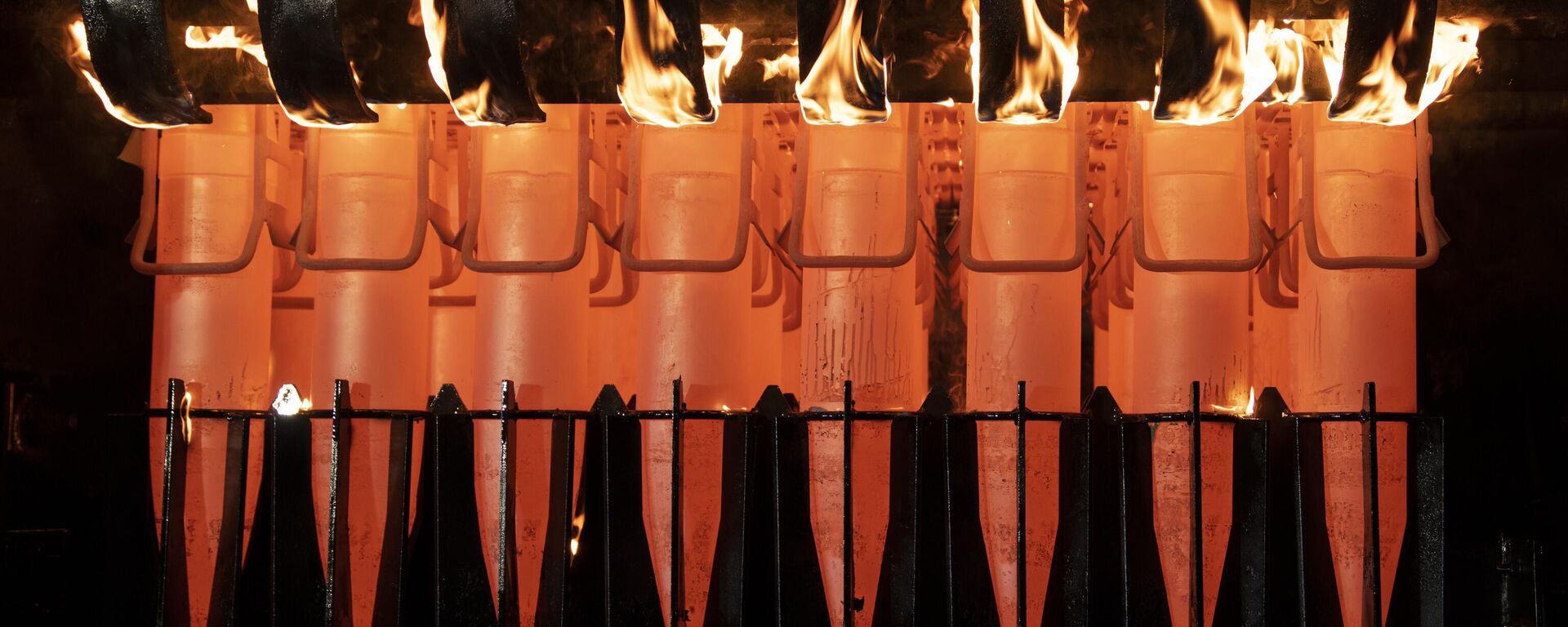 Why is Ukraine Counteroffensive Failing?
The Ukrainian counteroffensive that started in June has brought no tangible results so far. The Ukrainian military has sustained tremendous losses which included over 43,000 troops dead and even more wounded.
Per Maloof, Ukraine's major weak point is its prioritization of "defensive tactics" in training.
"They're not a country that does offensive type of training. It's more defensive. And the type of equipment that they have is more defensive, not offensive. So I think any so-called counteroffensive is elusive for the Ukrainians and they're not going to succeed in their goals and they need to immediately come to reality. Otherwise, they're going to get chewed up," the military expert said.
Still, one wonders as to why Ukraine is failing given that the nation's military has participated in joint training
with the US and its NATO allies
since the 1990s.
NATO's North Atlantic Cooperation Council embraced Ukraine as a "partner country" in 1991 and included it in the Partnership for Peace program in 1994. The NATO-Ukraine Commission was established in 1997 with the aim of developing the relationship between the nation and the bloc and directing cooperative activities. Most recently, Ukraine has received billions of dollars worth of military assistance and training from NATO and still its much-anticipated counteroffensive has fallen short of the transatlantic alliance's expectations.
As of August 30, 2023, Ukraine has reportedly lost 466 airplanes, 247 helicopters, 6,234 unmanned aerial vehicles, 433 air defense missile systems, 11,570 tanks and other armored fighting vehicles, 1,146 fighting vehicles equipped with MLRS, 6,128 field artillery cannons and mortars, as well as 12,528 special military motor vehicles since the beginning of the special military operation.
According to some estimates, the Ukrainian military is using around 10,000 shells per day amid the botched counteroffensive and still cannot boast any territorial gains. They need more ammo, and Kiev's Western backers are currently struggling to satiate the Ukrainian military appetite.
Having sent over two million 155mm artillery rounds to Ukraine since February 2022, the US is trying to ramp up the production of shells. Earlier this month, a Pentagon representative,
Air Force Brig. Gen. Pat Ryder
, told US reporters that the production of 155mm artillery rounds went from 14,000 a month in February of 2022 to approximately
24,000 a month now
. The general said that currently, the Pentagon plans to be at
over 80,000 155mm artillery shells a month
over the following year. However, it is clear that
it's not enough
given how quickly Ukraine has been burning through ammunition.
Will New NATO Weapons Save the Day for Kiev?
Meanwhile, the United States has also pledged to send a consignment of Raytheon AIM-9M Sidewinder heat-seeking air-to-air missiles to Ukraine in addition to the other equipment.
This apparently means that F-16 fighter jets will be soon supplied to the Kiev regime, the military expert said, adding that it raises questions whether the US Congress would green-light further funding. Recent polls show that the American people is growing weary of Washington's "blank check" for Kiev with the majority of respondents opposing new packages.
"Their air-to-air, 'Sidewinders' would be used on the F-16s if they get them, whenever they get them, that's what is usually armed on the F-16s, the 'Sidewinders'," Maloof said. "Hopefully the United States in this subsequent package can kill that deal and reverse it. We are at the tail end now of what was appropriated for Ukraine and all new money is going to have to be sought. I think the administration's asking for something like $64 billion and that's going to be challenged for the next fiscal year. Hopefully, that'll be seriously challenged in the House and hopefully bring this war to a screeching halt. And the way to do it is just to cut off the supplies."
"Unfortunately the United States is paying for that and we really don't have that kind of money with $32+ trillion in the hole in debt and it's climbing and we have emergencies back at home right now that really need to be addressed, and whatever money there is going to Ukraine. And unfortunately, the value of that money is going down very, very quickly, particularly with the advent of BRICS expanding and other countries joining. There also going to be economic challenges to the US dollar. De-dollarization is the new way of things happening in the world now," Maloof continued.
The US' new hefty packages are unlikely to tip the balance in Ukraine's favor, as per Sputnik's interlocutors. Speaking to Sputnik last week, ex-Department of Defense officer David Pyne noted that NATO's conventional weapons wouldn't be a game changer for Kiev. When it comes to a limited number of old F-16 jets, they are no "magic bullet" either, according to Pyne, who suspects that the end of the Ukrainian conflict is around the corner.
In addition, economic challenges increasingly faced by the West may accelerate the solution of the crisis, Maloof believes.
"The Biden administration is acting like [the economic challenge] doesn't exist, but it's happening. We've got to wake up and look at reality. Otherwise the United States as a country is not going to be able to sustain its quality of living. Already Europe and its quality of living is down tremendously as a result of supporting this conflict and undertaking the policies that it did. It's going to take generations for Europe to come around, if ever. So I think that this conflict has got to end," Maloof concluded.