The Russian Ministry of Defense previously warned that after the grain deal's expiration, all vessels in Black Sea waters bound for Ukrainian ports would be seen as possible transporters of military equipment for the Kiev regime. As
experts previously told Sputnik
, this means that Russia has the right to stop any vessel and carry out inspections provided that this Black Sea zone has been declared a "zone of the special military operation" and provided that the grain deal was used as cover for supplying Ukraine with weaponry and munitions.
According to Sunak's office, UK military will use "intelligence, surveillance, and reconnaissance to monitor Russian activity in the Black Sea" and look for what they dubbed as preparation of "attacks on civilian shipping or infrastructure in the Black Sea."
The office added that the UK military aircraft are conducting flights over the waters of the Black Sea in order to prevent Russia from carrying what it described as "illegal strikes against civilian vessels transporting grain."
London referred to the incident with Sukru Okan cargo vessel sailing under the flag of Palau.
On August 13, a Russian Black Sea Fleet patrol ship, the Vasily Bykov, intercepted the Sukru Okan, a cargo vessel bound for the Ukrainian port of Izmail, after the cargo ship ignored demands from the Russian patrol boat to stop for an inspection. The Palau-flagged vessel halted only after warning shots were fired by the Vasily Bykov, and a team of armed Russian military personnel landed aboard the Sukru Okan from a Ka-29 helicopter to sweep the vessel to ensure that it was not ferrying any prohibited items (such as weapons) to Ukraine. After the inspection, the ship continued on to the port of Izmail.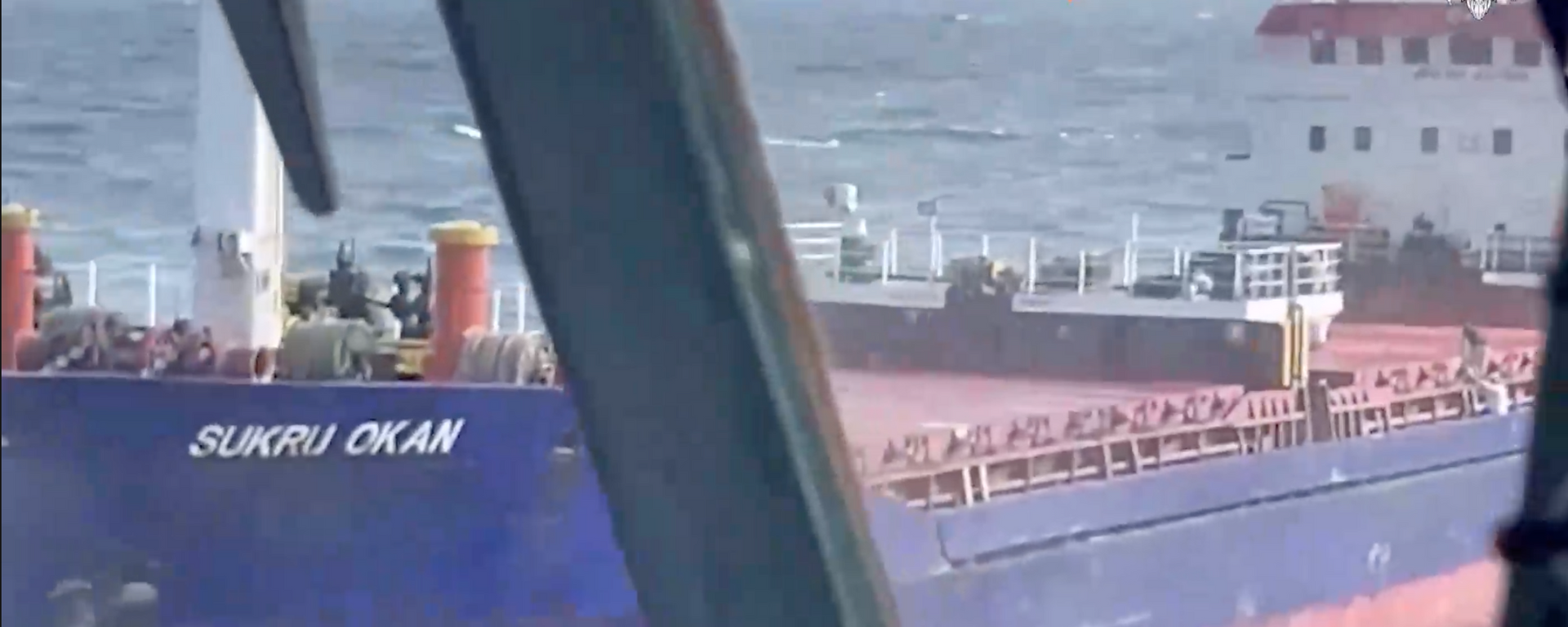 On July 18, the Black Sea Grain Deal expired and Russia decided not to extend it, given that the agreement was never implemented in its entirety by the collective West. In addition to snubbing the provisions of the deal envisaging transfers of Russia's grain and fertilizers, the humanitarian corridor was cynically used
for the smuggling of weapons
to Ukraine and carrying out terror attacks on Russia.