A deal was
made on Monday
between the United States and Iran in which five American prisoners were released by Iran in exchange for five Iranians held in US custody and for Washington
overseeing the release of $6 billion
in frozen assets owned by the Iranian government.
The deal has been criticized by both Republicans and Democrats, with US Rep. Mike McCaul (R-TX) saying it "creates a direct incentive" for nations to take hostages and US Rep. Robert Menendez (D-NJ) reiterating similar talking points.
Iranian President Ebrahim Raisi, who is in New York for the United Nations General Assembly, said the deal could become "a step in the direction of a humanitarian action between us and America." His government has been engaged in yearslong talks to
convince the US to return
to the Joint Comprehensive Plan of Action (JCPOA), a 2015 deal that put limits on Iran's nuclear program in exchange for the lifting of US sanctions against the country, but a final resolution has evaded diplomats.
However, the White House has tried to quiet such notions. John Kirby, the spokesperson for the White House National Security Council, cast the deal as a shrewd diplomatic maneuver, telling reporters that "sometimes in diplomacy you get what you can get."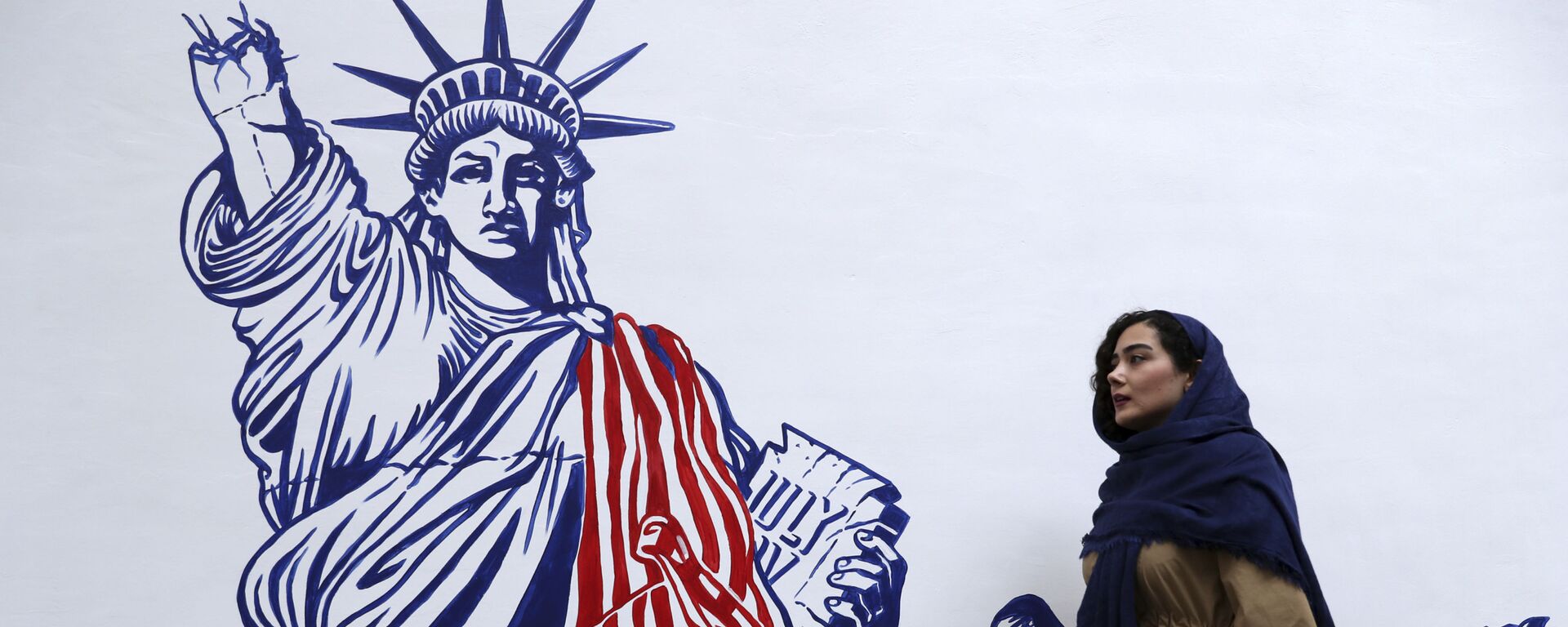 "I don't think we should look at this as some kind of confidence-building measure to a better relationship with Iran," Kirby added.
As the deal's finalization was looming, the Biden administration unveiled new sanctions on 29 people and organizations it claimed were "responsible" for the death of 22-year-old Mahsa Amini, an Iranian woman whose death in September 2022
set off major protests
in the country. She died following an encounter with the Guidance Patrol, Iran's now-disbanded morality police, who said she was not wearing her hijab properly. She died three days later, officially due to a heart attack and coma caused by a prior heart ailment, but anecdotal reports claimed she died from complications caused by a severe beating by police.
Richard Becker, the author of "Palestine, Israel, and the US Empire", and the West Coast Coordinator for the Act Now to Stop War and End Racism (ANSWER) Coalition, said the sanctions "may be face-saving" and aimed at "trying to deflect criticism of Biden for the prisoner exchange."
"They're not very significant, they're targeting particular individuals and have little significance in terms of the overall picture," Becker told Radio Sputnik's Political Misfits, "and that may be because there's a media attack on the Biden administration for the prisoner exchange and the release of the $6 billion, so this may very well be a reflection of the differences that exist within the administration and in Washington in a different form."
"The moving of the focus of US foreign policy to Asia, the 'Pivot to Asia,' preparation for war against China, and so forth - that's where the main interests of US foreign policy are at this point," he said. "But it doesn't mean that they are forgetting about the Middle East or Iran. I think the reason for some moves toward accommodation or some initiative to try and take down the hostility with Iran [is] in order to be able to focus more forces in East Asia."