Social media users are wondering how the F-35 Lightning II jet could be missing after US military officials lost track of it somewhere over South Carolina after the pilot ejected.

Screenshot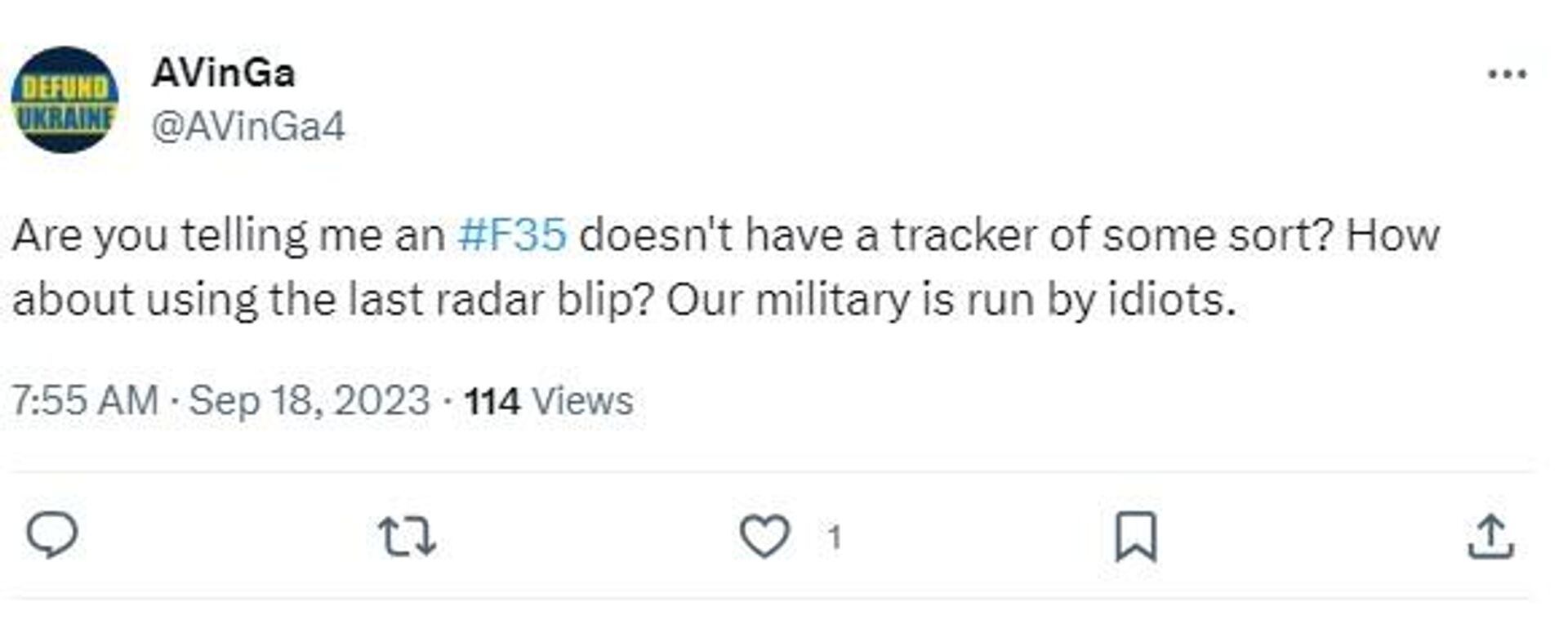 Screenshot

Screenshot
Earlier, the US authorities said that they were searching for an
F-35B stealth fighter
jet after a crash in South Carolina that forced the pilot to eject.
"We are working with Marine Corps Air Station Beaufort to locate the F-35 aircraft involved in a mishap this afternoon. The pilot ejected safely. If you have any information that may help our recovery teams locate theF-35, please call the Base Defense Operations Center," Joint Base Charleston said on X (formerly Twitter).
The US Marine Corps told local media that the accident involved an F-35B aircraft from the 501st Fighter Training Squadron, 2nd Marine Aircraft Wing.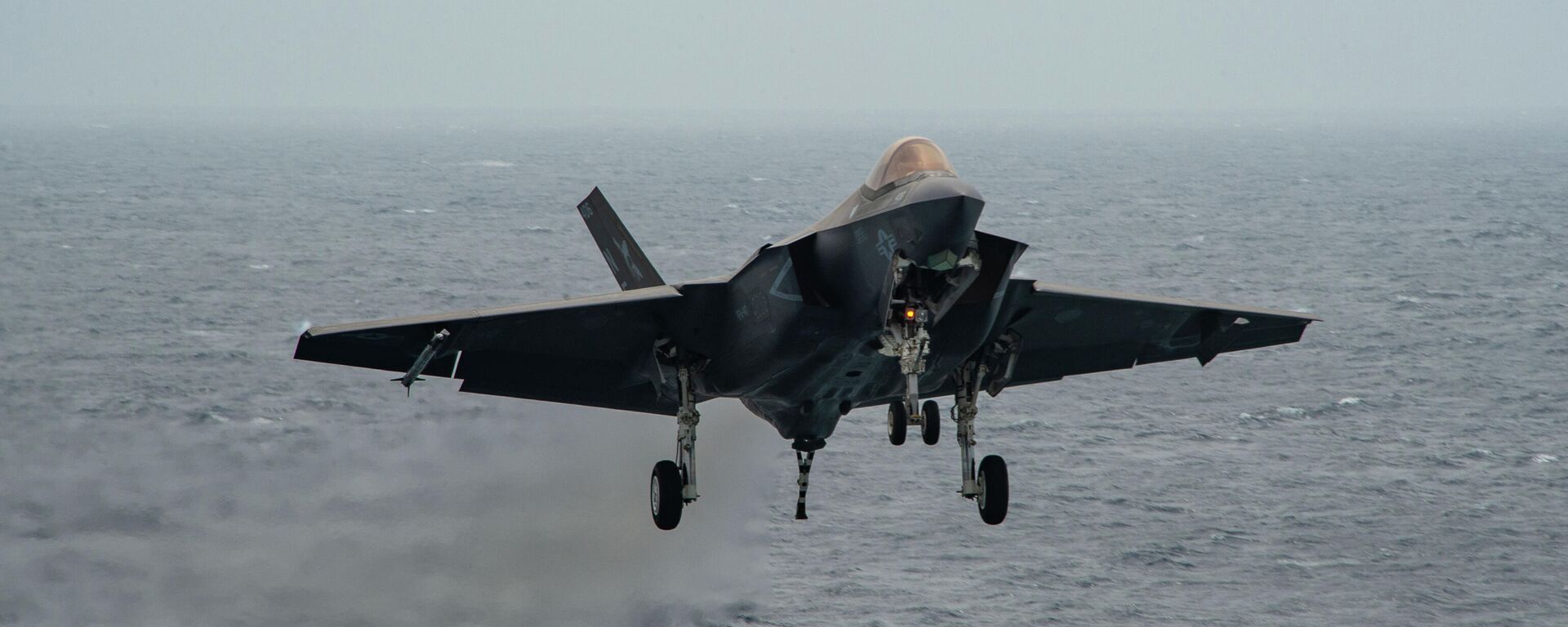 The pilot was taken to hospital in stable condition. The search is focused on the Moultrie and Marion Lakes area in the central part of the state.
Recently, two aircraft collided during a race over the state of Nevada. As a result of the crash, two pilots were killed. Both planes were completely destroyed.