MOSCOW (Sputnik), Svetlana Alexandrova — NATO expands in Europe not to defend itself but to attack Russia, the leader of the Austrian EU-Austrittspartei (EU Exit Party), Robert Marschall told Sputnik on Friday.
"NATO expansion is very dangerous because the only goal for NATO to expand is to attack Russia, it has nothing to do with the defending tactics, it is one step closer to the new war in Europe," Marschall said.
The European Union is not a sovereign bloc if foreign troops are present on its member-states' territories, he added.
"Our position is that we want American soldiers out of Europe," Marschall stressed.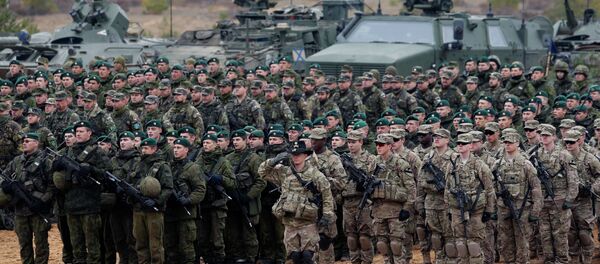 NATO has boosted its presence in eastern Europe over the past year, accusing Moscow of fueling a conflict in eastern Ukraine.
Russia has repeatedly dismissed the allegations and stressed that military expansion toward Russian borders undermines regional security and escalates tensions.
Marschall also believes that Austria needs to stay politically and military neutral under its constitution, that is why the country wants to leave the European Union.
"Under the Austrian constitution, the country needs to remain politically and military neutral. The EU is part of NATO. The EU is a military union as well. We don't want to be a part of the military union," Marschall said.
Austrians do not want to be a part of conflicts that include the war in Ukraine or crises in Africa, he added.
The majority of the 28 EU states are also NATO members, excluding Cyprus, Finland, Ireland, Malta, Sweden and Austria. Under article five of the North Atlantic Treaty, if an armed attack occurs against one of the member states, it is considered an attack against all members.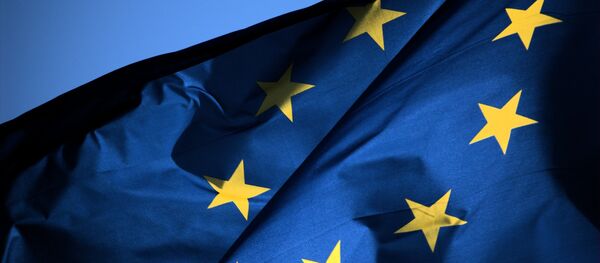 As of Friday, over 260,000 Austrians, or 4 percent of the electorate, had signed a petition urging Vienna to leave the European Union.
The Austrian Parliament will now have to consider holding an EU membership referendum as the number of the petition signatories well exceeded the required 100,000.
The initiative belongs to 66-year-old Eurosceptic Inge Rauscher.