On Monday, Iranian President Ebrahim Raisi issued a decree appointing Brig. Gen. Al Akbar Ahmadian as new secretary of the SNSC, the Islamic Republic's national security council. Ahmadian replaces Shamkhani, who held the position for more than a decade.
Who is Ahmadian?
Ahmadian, 62, is the director of the Islamic Revolutionary Guards Corps' (IRGC) Strategic Center and a member of the Expediency Council, an advisory body to Supreme Leader Ayatollah Ali Khamenei that also irons out disputes between the parliament and the Guardian Council.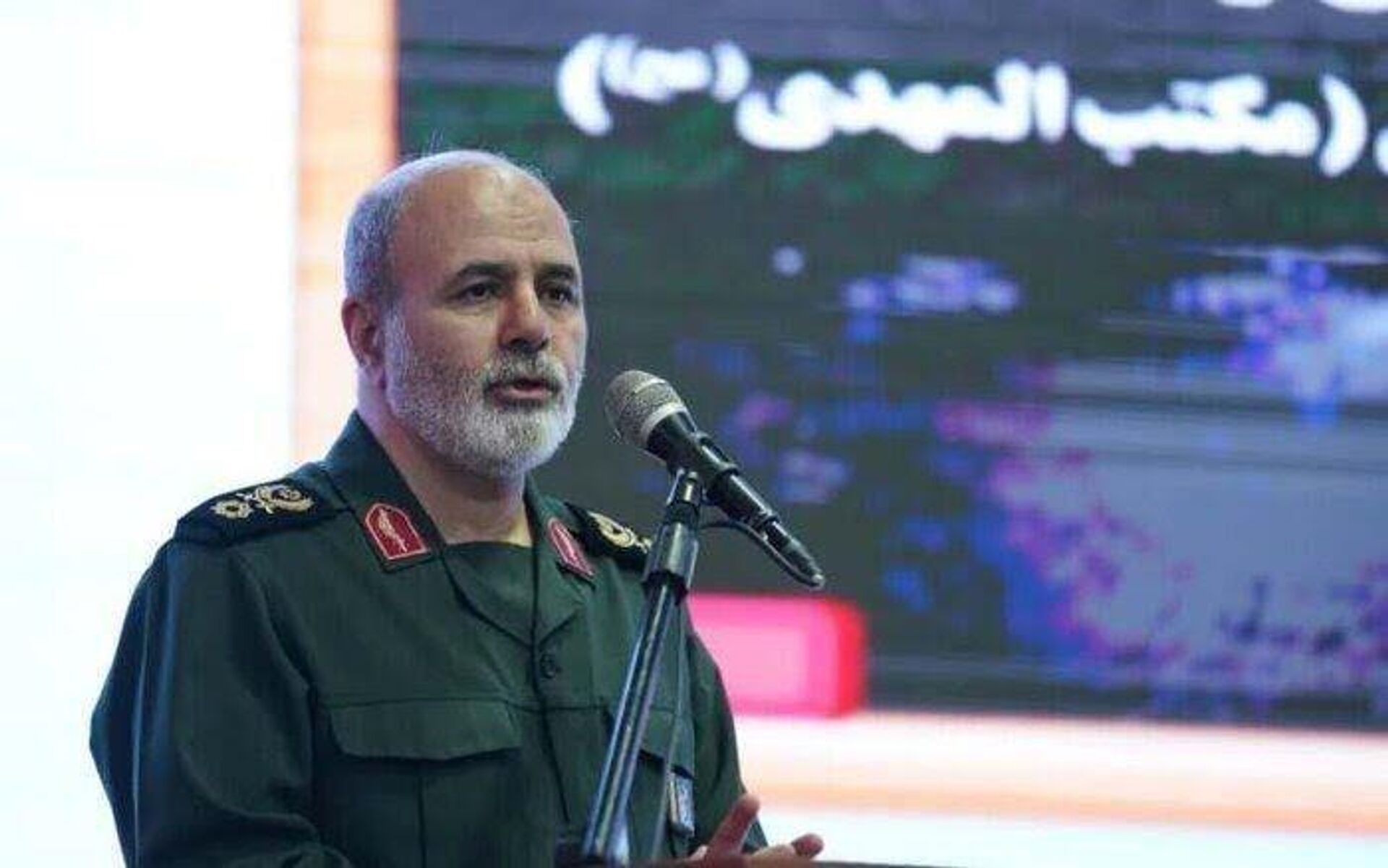 Iranian IRGC Brig. Gen. Al Akbar Ahmadian, appointed as Secretary of the Supreme National Security Council (SNSC) on May 22, 2023
He also served as commander of the IRGC navy from 1997 to 2000 and was IRGC chief of staff for seven years and has been chief of the IRGC Strategic Center for 16 years.
Ahmadian is a graduate of the University of Tehran in dentistry and has a PhD in strategic management from the Supreme National Defense University of Iran. He was appointed to the Expediency Council last year by the Supreme Leader.
One Iranian news agency described Ahmadian as a "trenchmate" to Lt. Gen. Qasem Soleimani, the former commander of the IRGC's Quds Force who was assassinated by the United States in a 2020 drone strike outside Baghdad. Both men were company commanders during the 1980-88 Iran-Iraq War, leading troops into battle to repulse the Iraqi invasion of Khuzestan.
Shamkhani Out?
Iranian media did not indicate why Shamkhani was removed from his post, or if he would be given a new position. He had been SNSC secretary since 2013 and oversaw several key diplomatic deals that helped end some of Iran's geopolitical isolation, including the JCPOA, the 2015 nuclear deal that saw the West lower its economic sanctions against Iran in exchange for Iran accepting limitations on its nuclear power program and forswearing the pursuit of nuclear weapons.
An ethnic Arab from Khuzestan, Shamkhani was a guerilla fighter against the Pahlavi monarchy prior to the 1979 Islamic Revolution, then joined the nascent IRGC and helped lead the fight against the Iraqi invasion that began in September 1980. He is the only Iranian leadership figure to have served on the brass of both the IRGC and the Iranian Army, and his career has spanned administration across the political spectrum. He was one of the few holdouts in Raisi's government who had previously served under President Hassan Rouhani.
According to some reports in the Western press, Shamkhani was believed to have been implicated in some kind of corruption scandal. The accusation is based on the purported leaking to the Western press of minutes from a meeting between Khamenei and senior clerics and IRGC commanders. Shamkhani has denied the accusations.
However, one anonymous source described as an "Iranian insider" told one Western media outlet that Shamkhani might be considered for a "more important position," rather than removed in disgrace.