"
Everyone understands what the Americans want from Russia... They want to get rid of a competitor
," Russia's Foreign Minister
Sergey Lavrov
told
Sputnik
at the
G20 Summit
in
New Delhi.
"The Americans want to strategically defeat us, as they put it. If they had anything new in mind they would like to tell us, they would have," Lavrov, representing Russia at the two-day international gathering, succinctly stated when asked if he had engaged in any bilateral meetings on the sidelines of the summit with US representatives.
As for one of the central trends in the current increasingly
multipolar world
– ditching the dollar in mutual trade and payments – Lavrov acknowledged that there is "some progress with respect to dedollarization, including in our bilateral relations with India."
"Like I said before, our exporters have a lot of, massive amounts of rupees in their accounts in Indian banks, and now we are looking into the possible ways of investing them in a mutually beneficial way. Now, as for actual transactions, we are working as part of the BRICS group and, back in Johannesburg, a decision was made to look into the ways of expanding the use of national currencies in operations," Sergey Lavrov said.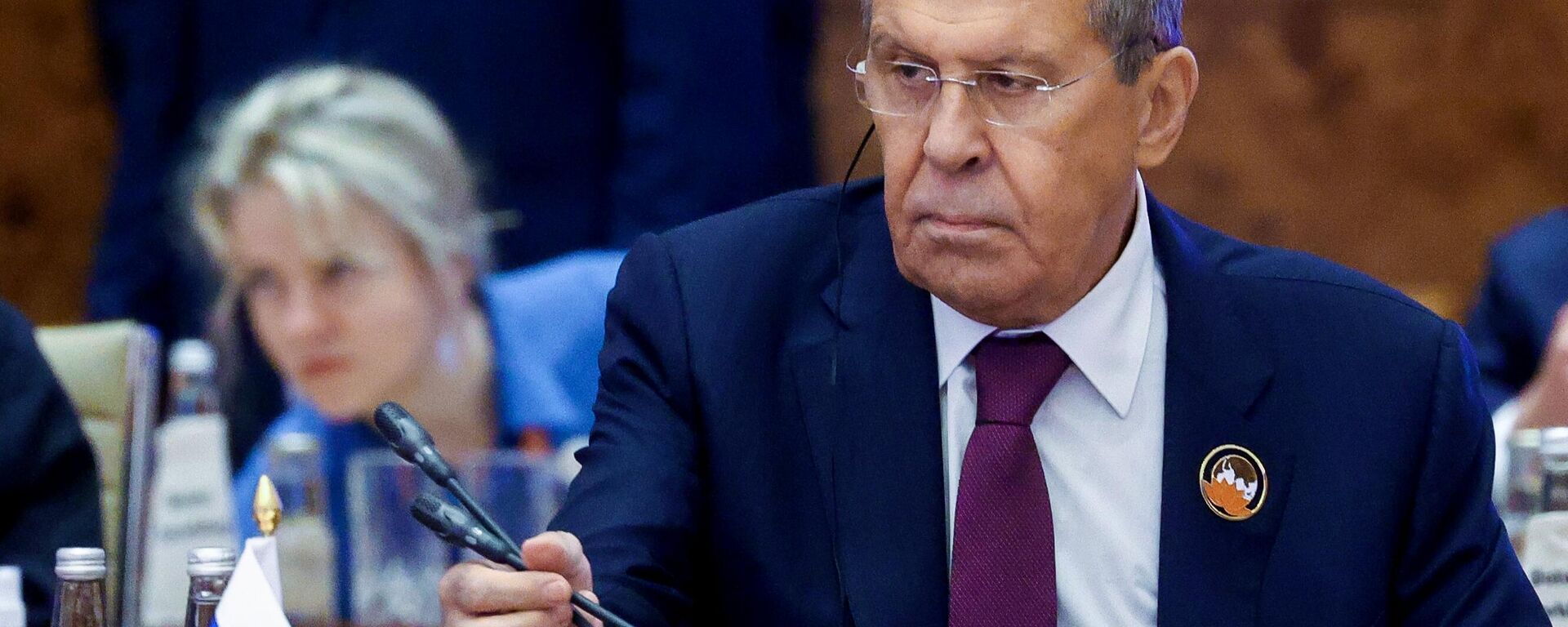 The historic three-day BRICS Summit 2023 wrapped up on August 24 in the South African city of Johannesburg. The leaders of Brazil, Russia, India, China, and South Africa, which together constitute the group of major emerging economies named BRICS, stressed the importance of encouraging the use of local currencies in international trade and financial transactions between members of the group as well as their trading partners.
Recalling the decisions hashed out at the recent BRICS Summit, Lavrov continued:
"We looked into the ways of the possibility of creating additional payment platforms, because right now we only have platforms controlled by the West. And now, in fact with China, for example, we have financial operations, 70% or 80% of them are in rubles and in renminbi. And the same goes for India. Now, when the global community sees what's happening with SWIFT, with how the West, with how the United States is using, are using it as their own instrument, they understand that there has to be an alternative."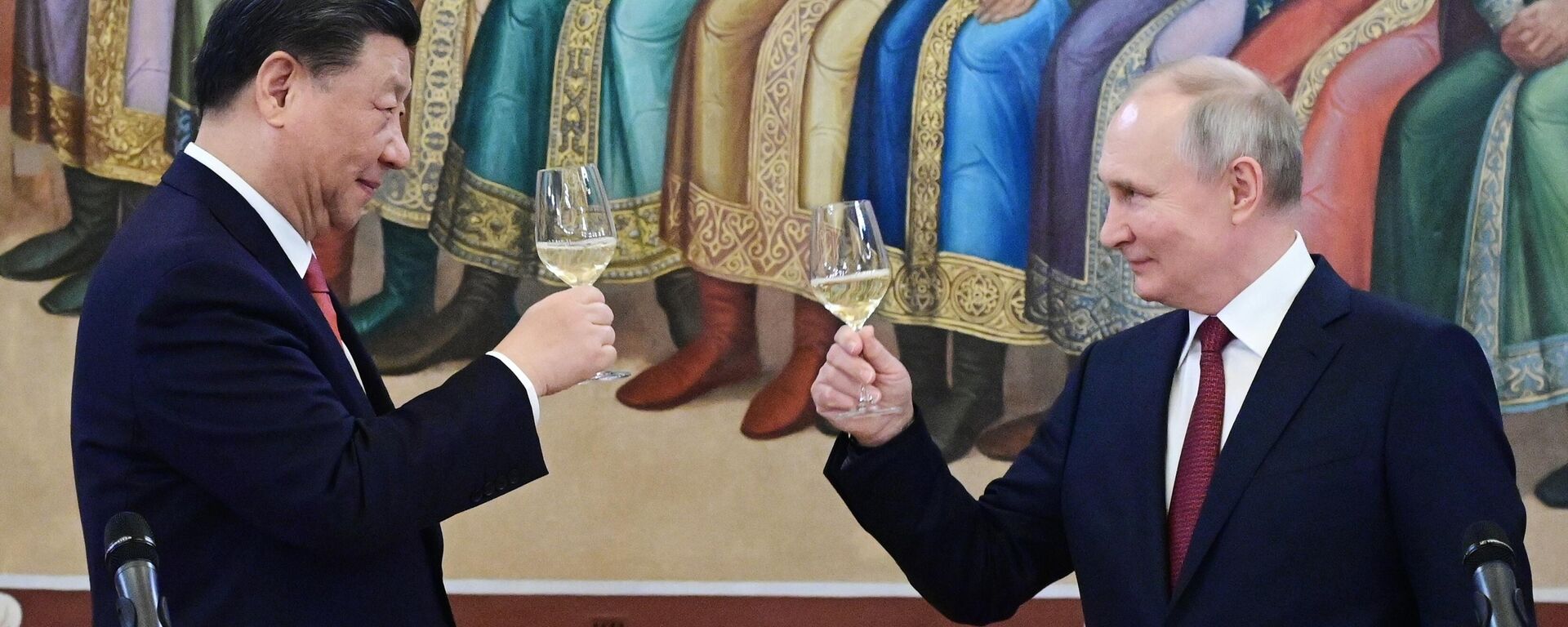 After the start of Russia's special military operation in Ukraine, Western countries rolled out a massive sanctions campaign against Moscow, which included the disconnection of multiple Russian banks from the
SWIFT
international payment system in order to weaken the country's economy. The move prompted Moscow to seek alternative methods of financial transfers.
Speaking of alternatives, Russia's foreign minister made reference to
Brazilian President Luiz Inacio Lula da Silva,
saying:
"President de Silva proposed a mechanism like that within the CELAC [Community of Latin American and Caribbean States], within South America."
Previously, Brazil's president urged for increased efforts to
reduce reliance on the US dollar
. During a meeting with Venezuelan President Nicolas Maduro, he stated that South America functioning as a single economic bloc is the only way to effectively deal with problems and take a stronger stance in negotiations.