"One in two students has already had to
skip a meal
due to food inflation," the pollster said, specifying that "46% have admitted to having already done that, which is a significantly higher share than across the entire French population (28%)."
Seven out of 10 students have switched to shopping in bulk shops with discounts and stopped buying new clothes, the poll found. As many as 43% had to give up certain hygiene products, while a quarter of female students have admitted to experiencing a shortage of such products, even though they can be obtained free of charge in some universities, the poll also found.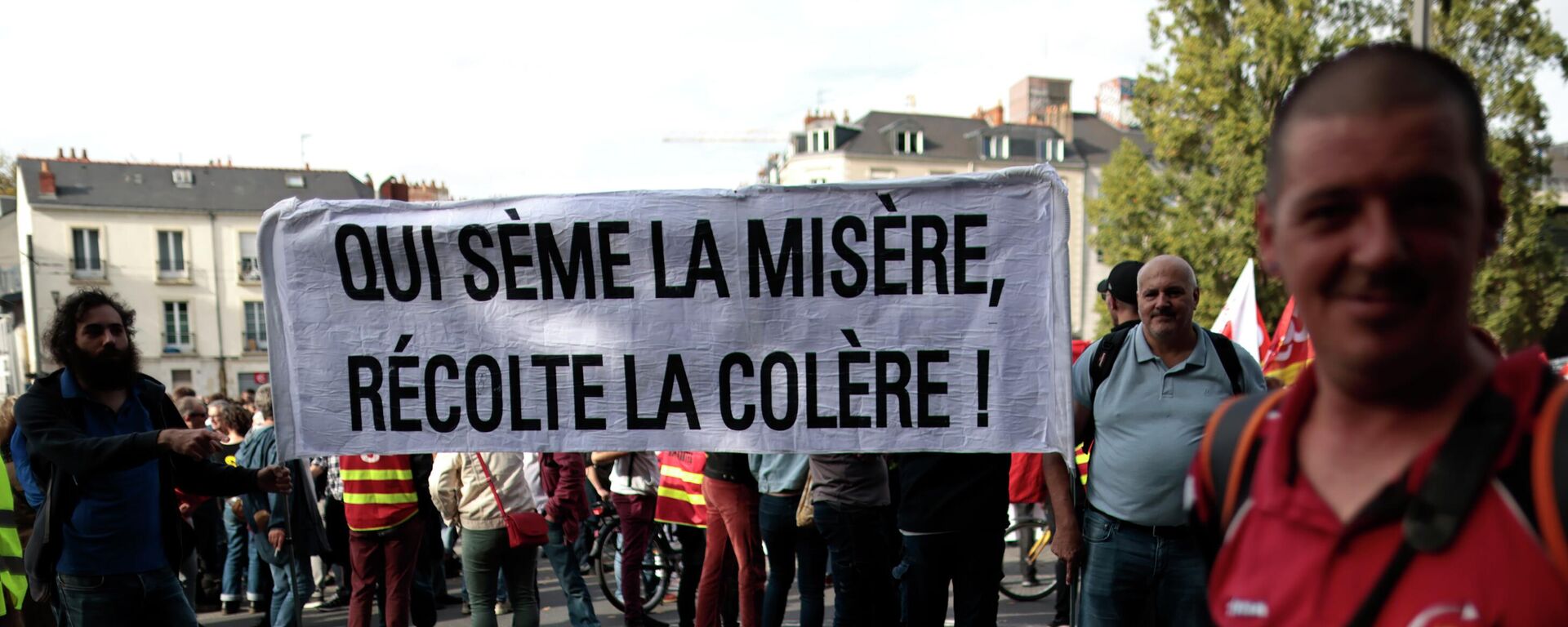 A quarter of students are left with no more than 50 euros ($54) per month after paying all their bills and rent, while 29% are
struggling to even pay bills
, the poll found.
The survey has been carried out among 812 French students, as well as 746 students-beneficiaries of the association, between May and July.
The French National Institute of Statistics and Economic Studies (Insee) reported earlier that the
year-on-year inflation rate
in France reached 4.8%, marking a return to an upward trend. Food prices increased by 11.1%. The cost of fuel also continues to rise, making the government
raise the country's electricity bill
by 10% on August 1. In late August, French Finance Minister Bruno Le Maire said that the country's government would freeze prices for 5,000 items to help the French deal with rising inflation.
Le Maire also warned in late June that inflation in France was unlikely to return to levels registered before the COVID-19 pandemic. The minister added that this was due to France's
economic policy
of nationalizing a number of key industries and taking measures to combat effects of climate change.