PM Rishi Sunak shocked the nation on Monday morning by appointing Cameron to the Foreign Office portfolio.
Current Foreign Secretary James Cleverly was moved to the Home Office after Sunak sacked Suella Braverman — just days after supporting her call for Saturday's huge Palestine solidarity protest in London to be banned as a "hate march." A small group of counter-protesters led by right-wing figure Tommy Robinson clashed with police around the Cenotaph war memorial in Whitehall, then later in Chinatown and near Lambeth Bridge.
Three years earlier, during the COVID-19 pandemic, Sunak had snubbed Cameron when he
went begging
to the then-chancellor of the exchequer for a state bailout for his new employer Greensill Capital.
But before he can take up his new job, former PM must be bustled off to Buckingham Palace to be granted a peerage with a seat in the House of Lords, as he has not sat as a Member of Parliament since 2016.
Cameron first entered 10 Downing Street in 2010 at the head of a coalition government with the Liberal Democrats after the general election that year had resulted in a rare hung Parliament.
That the Cameron's Tories had failed to win an overall majority against his predecessor Gordon Brown, under whose leadership the 2008 Credit Crunch financial crisis exploded, was an indictment of his leadership abilities.
His record on foreign policy during his five years in the top job was also marked by a series of failures.
Libyan Disaster
Cameron's major debut on the world stage came a year into his premiership with the 2011 coup d'état in Libya.
Under his government, the UK joined fellow NATO members the US, France and Italy in a massive bombing campaign against the Libyan armed forces, which allowed militants to seize power and murder Muammar Gaddafi, leader of the 1969 revolution.
Oil-rich Libya, which previously boasted the highest living standards in Africa, was impoverished and divided between rival factions claiming to govern the country in Tripoli and Benghazi, which fight a civil war to this day. Parts of the country have become a haven for sectarian terrorists.
One immediate effect of the NATO intervention was the Mediterranean migrant crisis, with people-trafficking gangs establishing themselves on the coast and even modern-day slavery flourishing there.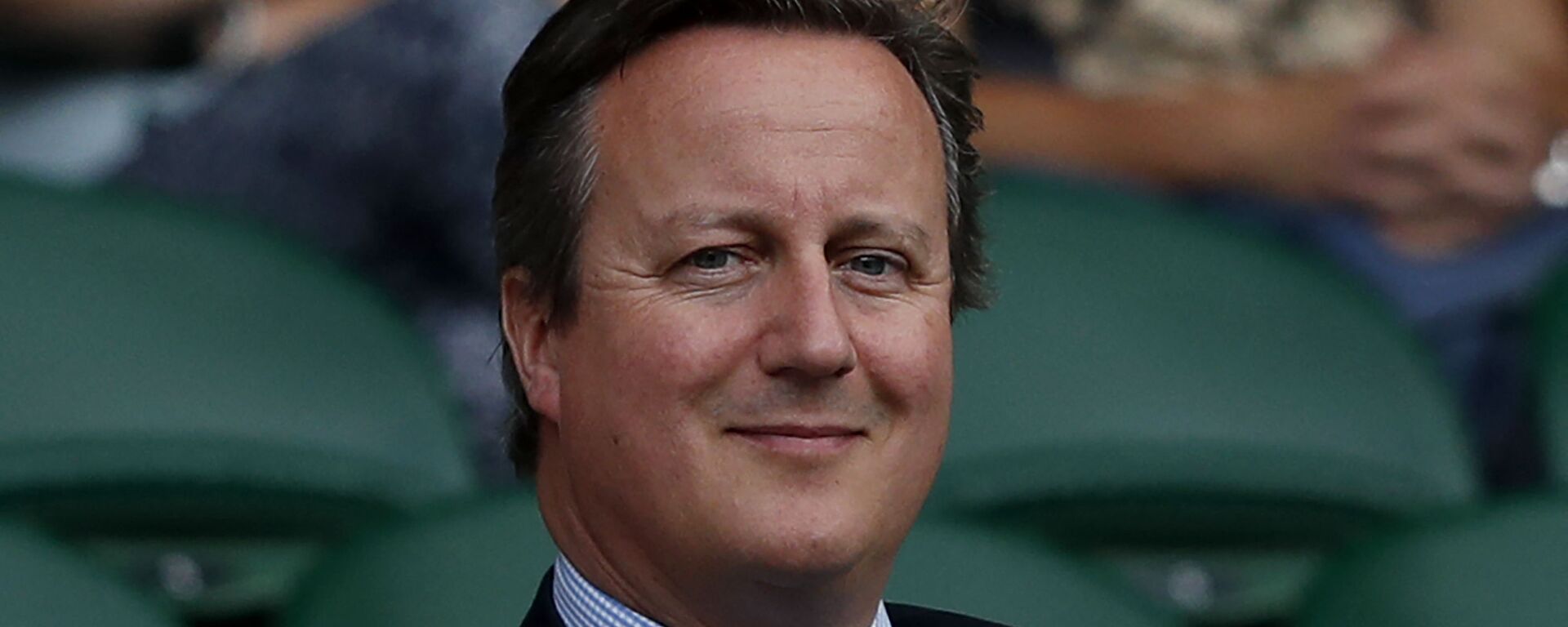 Defeat in Syria
The West's destruction of Libya segued into its attempt to overthrow the secular state of Syria. Militants and arms were transported from Benghazi to the Levantine Arab republic in the hope that
President Bashar Assad's
government would quickly collapse.
Cameron used the resulting rise of Daesh* in northern Iraq and eastern Syria as a pretext to join US-led bombing campaign there — without permission from Damascus.
But the hapless PM was unable to unite his governing coalition behind that plan, and a vote in Parliament on military action in August 2013 was defeated by a margin of 13 votes.
Russia's military intervention in Syria in 2015 on the request from the elected government turned the tide of the war and allowed the Syrian Arab Army to retake huge swathes of the country, largely defeating Daesh. Most of the Western-backed militant groups have retreated to US-occupied areas of the country in the northeast and far south.
Syria was re-admitted to the Arab League in May this year after the body recognized US-backed rebels as the government 11 years ago. At the weekend Assad spoke forcefully at the Arab-Islamic summit in Saudi Arabia against Israel's assault on the besieged Palestinian Gaza Strip.

Irrelevant on Iran
Cameron claimed in 2012 that Iran was developing "some sort of inter-continental missile capability" — something it has not done in the 11 years since — along with trying to secretly build a nuclear weapon and "already exporting and threatening violence around its region."
He joined in European Union sanctions on Tehran, which were largely dropped three years later with the signing of the Joint Comprehensive Plan of Action treaty.
The most obvious remaining legacy from that period was broadcasting regulator OFCOM's decision to revoke the license of
Press TV,
Iran's international English-language TV news channel.
Press TV's editors accused OFCOM of bowing to pressure from the government and royal family, and leaked US diplomatic cables from two years earlier revealed discussions with Washington about retaliation for the jamming of state-owned BBC and Voice of America broadcasts in Iran.
Despite the ban, Press TV is still reporting from the UK, with an office and studio in west London. British viewers can now watch its reports
online.
Iran and British regional ally Saudi Arabia mended their diplomatic relations earlier this year with help from China.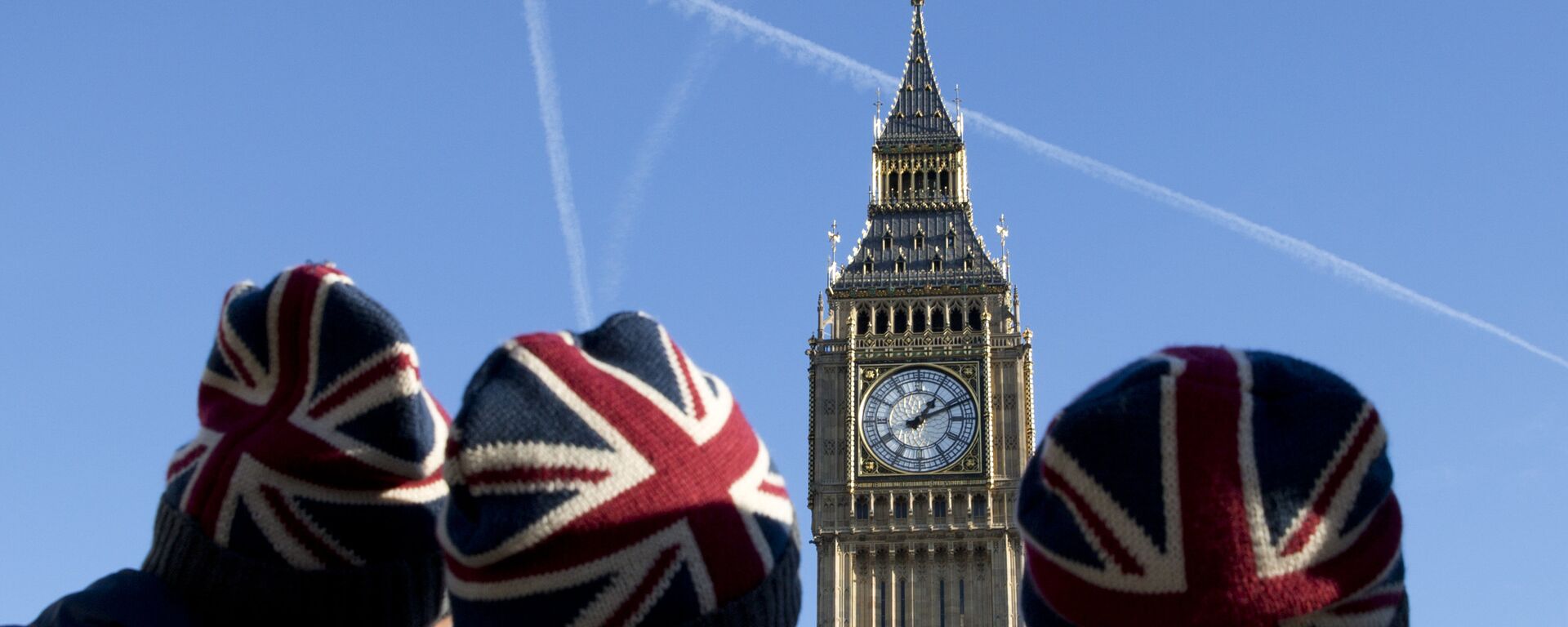 Brexit: Cameron's Downfall
The Conservatives won a slim Parliamentary majority in the 2015 general election. But the success of the Eurosceptic UK Independence Party (UKIP), which won almost 4 million votes — more than the Lib Dems — forced Cameron to bow to pressure from within his own party to call a referendum on membership of the European Union (EU).
Cameron personally led the Remain campaign. He controversially spent taxpayers' money on mailing a pamphlet extolling the benefits of EU membership to every home in the UK in a bid to assure its victory. The ballot papers even put the "No" option on the question above the "Yes."
But despite dire warnings from the Treasury, the Bank of England and other state and business bodies, the electorate was unimpressed. 17.4 million of them voted Leave in the June 2016 plebiscite.
Cameron announced his resignation as prime minister the next day, leaving it to his successor to honour the result of the vote.
His pro-EU successor Theresa May lasted three years before former UKIP leader Nigel Farage claimed his second prime-ministerial scalp when his newly-formed Brexit Party came first in the last-ever European Parliament elections in the UK — relegating the Tories to fifth place.
Farage is now the star of up-and-coming TV channel GB News, and recently
won a victory
against banking giant Lloyds over its attempts to close his personal accounts.
Shortly before hew left office, millionaire Cameron was dubbed "Dodgy Dave" by veteran left-wing Labour MP Dennis Skinner, the former 'father of the house', over the revelation that he profited from the sale of shares in his late father's off-shore tax-haven holding company Blairmore Holdings in Panama. Blairmore was valued at £20 million in 1988 — equivalent to £52 million ($64 million) today.
Cameron's personal wealth was estimated in 2009 at £3.2 million. By 2016 his family home in London's posh Holland Park area was reportedly worth £17 million, and he later moved to a six-bedroom, eight-bathroom house near Regents Park worth a cool £29 million.
Cameron's surprise return to Cabinet — following Brexiteer Braverman's sacking and arch-Remainer Jeremy Hunt's appointment as chancellor a year earlier — will be seen as a coup by the Europhile faction of the Tories. But Sunak's government has a short sell-by date, with the opposition Labour Party tipped to win the elections expected next year.
* Daesh or Islamic State is a terrorist organisation banned in Russia and by UN Security Council resolutions.