US Republican presidential hopeful Nikki Haley aroused fury on Tuesday when she called for a tough crackdown on anonymity on social media sites, claiming it was enabling bots that posed a "national security threat."
"Every person on social media should be verified by their name. It's a national security threat. When you do that, people have to stand by what they say. It gets rid of the Russian bots, and China and Iranian bots," Haley told a US media outlet.
The
former South Carolina governor
and former US ambassador to the United Nations is one of several candidates seeking the Republican Party's nomination for the 2024 US presidential elections.
Some polls place
her in second place behind former US President Donald Trump, who is by far the leading candidate of the pack.
The comment provoked responses from some of her rivals, including Florida Governor Ron DeSantis, who noted that the authors of the Federalist Papers, a collection of political essays from the late 18th-century debates between prominent American thinkers about the shape the then-new US government should take, were originally published under anonymous pseudonyms.
Vivek Ramaswamy
, a New York businessman also seeking the GOP nomination, called Haley's comments "disgusting" and suggested they should disqualify her from the presidency.
In response to the criticism, Haley told another US news outlet on Wednesday "We all know that America's enemies use anonymous bots to spread anti-American lies and sow chaos and division within our borders. Nikki believes social media companies need to do a better job of verifying users so we can crack down on Chinese, Iranian, and Russian bots. That's common sense."
Such claims of "bots" being used to manipulate American politics date to the 2016 presidential elections, when Donald Trump's unexpected victory was explained away by liberals as the work of supposed Russian social media manipulation. Since then, the cast has expanded to include
essentially every nation
the US considers to be an adversary and the concept has been welcomed by conservatives as well.
Zach Vorhies, a former senior software engineer at YouTube and Google-turned-whistleblower, told Sputnik that Haley's proposal makes sense from the point of view of intelligence agencies and other so-called "deep state" actors assigned to engage in information warfare.
"Nikki Haley, who is widely believed to work for this 'deep state', is showing her allegiance and introducing the narrative of de-anonymizing the internet so that the US population can start normalizing the coming surveillance state," Vorhies said.
"Do Nikki Haley's words represent a threat to democracy? Yes. We saw in the last election that Google and the other big social media companies blocked the information about the corruption of President Biden's son, Hunter, that was retrieved from his laptop from a repair shop. This information included drug use, sex with girls of questionable age, massive payouts from Ukraine energy companies as well as money inflows from Chinese shell companies for reasons that are still unclear," he pointed out. "The hiding of this information from the American electorate was likely a huge deciding factor of the last election. This will likely be employed again in the elections in the future."
"As much as I am a civil rights activist, I have to say that from the state security standpoint, what Nikki Haley says makes a lot of sense and her viewpoint of eliminating anonymity is more or less going to be the agenda of every sovereign country around the world," Vorhies said.
"The problem facing society right now is the AI question, and few people comprehend how much better it's going to get in the next year, and the year after that," he said. "Right now, countries around the world are going to face the question of who is real, who is an AI, and who is real but using an AI to generate answers as sort of a Human-AI arbitrage."
"The CIA and US military psyops division employs personnel to manipulate the media around the world to further the agenda of state policy. With AI, this effort will drastically reduce in cost so that hobbyists and volunteers will be able to extremely effectively influence and counter influence operations from their own computers at a fraction of the cost. These operations will target other sovereign countries like Russia, as well as being used against the United States."
Vorhies said the only answer to this problem "is to either tightly control speech through censorship and/or de-mask anonymous posters" so that intelligence agencies can monitor them.

"Part of the vulnerability of the US is how thoroughly indoctrinated the populace is with our fake news and fake history. An effective psyops campaign in the United States does not need to push misinformation - in fact, I will speculate that the most effective influence campaign will be to push true historical information of the United States and who is really running it."
Ryan Hartwig, Facebook whistleblower, co-author of "Behind the Mask of Facebook: A Whistleblower's Shocking Story of Big Tech Bias and Censorship" and one of the Facebook insiders with Project Veritas, concurred, saying Haley's allegations "are typical of someone who is a part of the US military industrial complex, and someone who does not value free speech."
"Her ideas pose a threat to internet freedom and civil liberties," he said. "She is not trustworthy as someone who can help liberate us from the crimes being committed against us by Facebook and Google."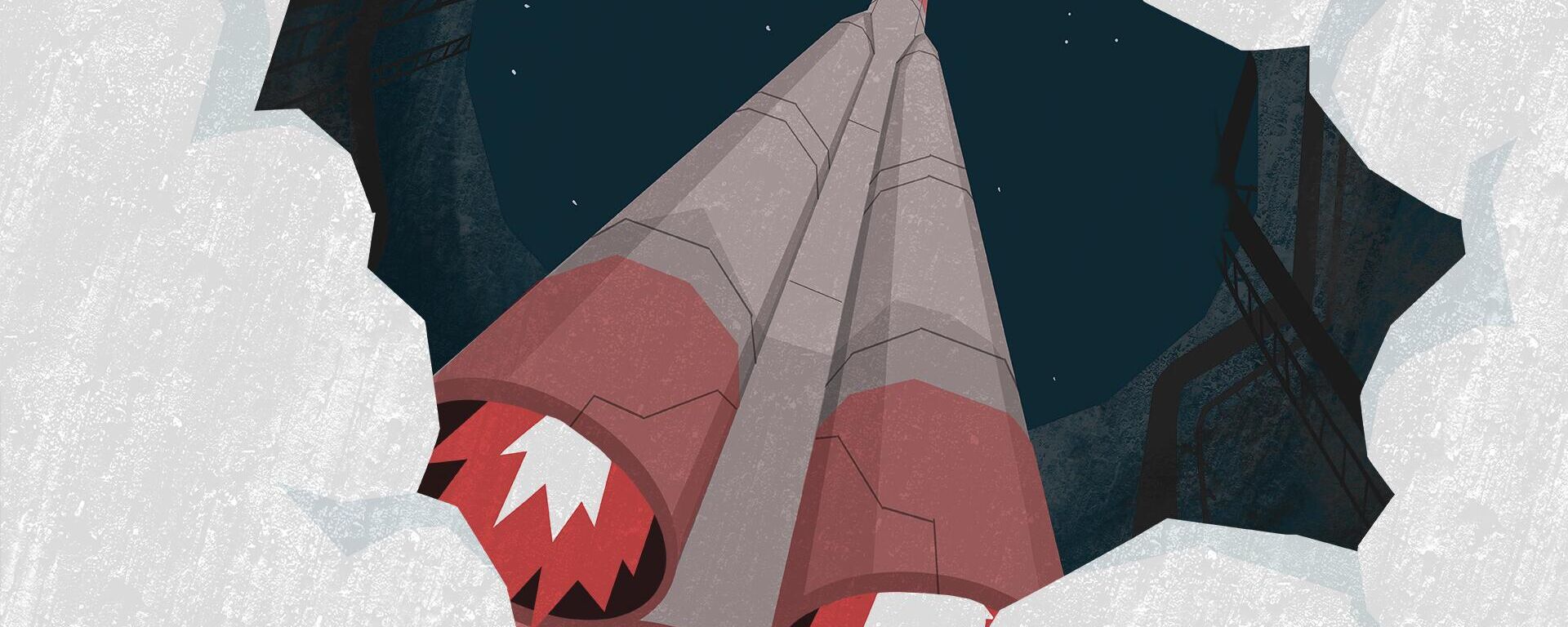 "As
Dr. Robert Epstein has proven
, Google has influenced our elections very easily, shifting at least 6 million votes in 2020," Hartwig pointed out. "Dr. Robert Epstein is a registered Democrat, but has proven that Google was influencing votes to help Democrats win the election."
"Facebook also influenced the 2018 and 2020 elections and I witnessed that firsthand, through targeting Trump and other right-wing influencers. It is now obvious that the US government colluded with social media companies in 2020 to influence the election. The current court case of Missouri vs. Biden is showing irrefutable evidence of this collusion."
"This is even more clear with the Hunter Biden laptop story, which was suppressed by the government telling Facebook that it was Russian disinformation. Basically you have the FBI and government officials telling social media companies what to do, but the social media companies are also complicit," he pointed out.