The Global Times Annual Conference in Beijing on Saturday saw Chinese government and military officials address the precarious military relationship with Washington, especially as it pertains to the South China Sea, where Beijing has taken efforts to expand and secure its territory, and Taiwan, which it views as a wayward, breakaway province.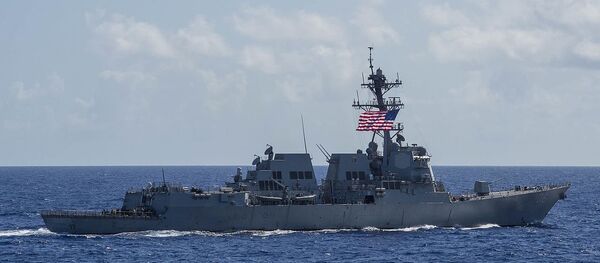 29 November 2018, 07:50 GMT
The point uniting their anger at the US was Freedom of Navigation Operations (FONOPS), which Washington and several other countries routinely practice, and which involve sailing without respect to territorial borders with which those nations disagree, through waters they maintain are international, and thus able to be freely traveled.
To China, though, this involves sailing through waters close to what they maintain are their islands, and thus sovereign territory. When Beijing has elected to challenge what it sees as intrusions, it's led to some dangerous showdowns, such as an incident in September in which a US destroyer and a Chinese destroyer came within several dozen yards of colliding.
Beneath the ill-explored South China Sea's seafloor are believed to lie large hydrocarbon deposits, and through the waterway pass billions of dollars in global trade each year, Sputnik reported.
Dai Xu, president of the Institute of Marine Safety and Cooperation, as well as a colonel commandant in China's air force, said at the conference on Saturday that he didn't understand why people were so afraid of responding to FONOPS with force.
"If the US warships break into Chinese waters again, I suggest that two warships should be sent: one to stop it, and another one to ram it," he said. "In our territorial waters, we won't allow US warships to create disturbance."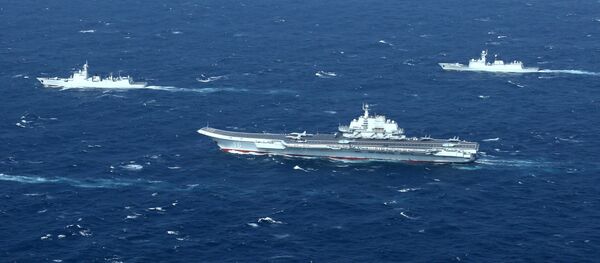 13 November 2018, 19:00 GMT
The US engaged in several provocative FONOPS late last month, including when the US destroyer Chancellorsville "sailed near the Paracel Islands to challenge excessive maritime claims and preserve access to the waterways as governed by international law," according to a statement given to CNN by Cmdr. Nathan Christensen, a spokesman for the US Pacific Fleet. That same day, the destroyer USS Stockdale and an oil refueling vessel, USNS Pecos, sailed through the Taiwan Strait.
The latter action happened only four days after Taiwanese elections in which the pro-US Democratic People's Party, which was headed by President Tsai Ing-wen until she stepped down as party leader after the election, suffered a resounding defeat by the National Party, which is seen as favoring a closer relationship with Beijing.
The Nationalists aren't pro-Beijing, though: also known as the Kuomintang or KMT, the Nationalists are all that's left of the Republic of China's government after it was evicted from the mainland by the Communist Party of China during the civil war that ended in 1949. Like the CPC, the KMT believes there is only One China: but to them it's the communist government in Beijing that's illegitimate, whereas to Beijing it's the separate government in Taipei that has no right to exist.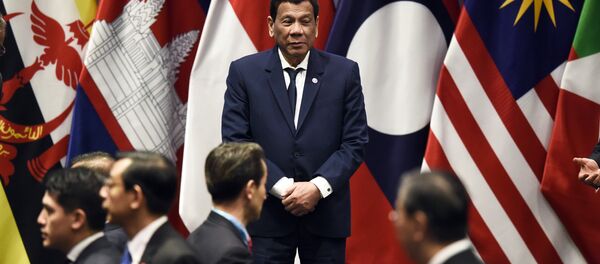 17 November 2018, 00:37 GMT
On November 24, midterm elections saw the DPP lose control of all but six of Taiwan's 22 cities and counties and the KMT take 15 of them, according to the South China Morning Post. The publication noted that while it doesn't see Tsai departing the president's office, the election is seen as a referendum of sorts on her government's strongly anti-Beijing stance. Since being elected in 2016, Tsai has declined to recognize the 1992 One China Consensus with Beijing, leading some to speculate she might attempt a declaration of independence, as the more radical wing of her party advocates.
China responded quickly, with Ma Xiaoguang, the spokesman for Beijing's Taiwan Affairs Office, saying that Beijing will always "resolutely oppose separatist elements advocating 'Taiwan independence' and their activities" and celebrating the opportunity for improved relations with the autonomous island, Xinhua reported.
Beijing also announced an end to its suspension of official exchanges with Taiwan after Tsai's 2016 victory, and its intent to bring economic benefits to the cities that voted for the KMT, according to SCMP.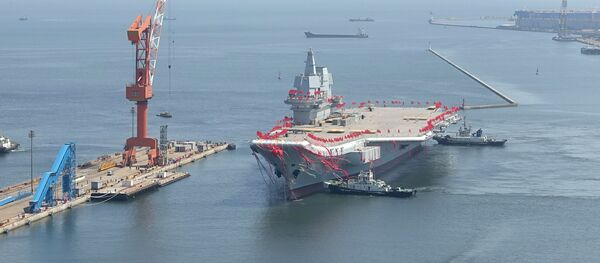 31 August 2018, 21:19 GMT
Since Donald Trump's election to the US presidency in late 2016, the US has enhanced its relationship with Taipei, which it cannot directly contact without provoking serious ire from Beijing. New defense deals have seen US equipment flowing to the island's National Defense Force, which is clamoring for the latest technology to counter China's newest equipment. However, the US has so far refrained from selling them its most prized technologies, such as the stealthy F-35 Joint Strike Fighter.
Stephen Young, a former director of the American Institute in Taiwan, which represents US interests in the absence of formal ties, said at a recent forum in Taipei, "The US can and should make it clear that our own commitment to Taiwan's survival and self-defense is as solid as ever… I believe such actions would not only hearten spirits in Taiwan but also reinvigorate confidence in America's commitment to a free and prosperous Asia-Pacific region."
From November 21 to 23, immediately before the elections, Taiwan staged live-fire drills near Taiping Island, an island in the Spratly chain and one of the largest natural islands in the South China Sea. The drills were widely protested by regional governments as being unnecessarily provocative, Sputnik reported.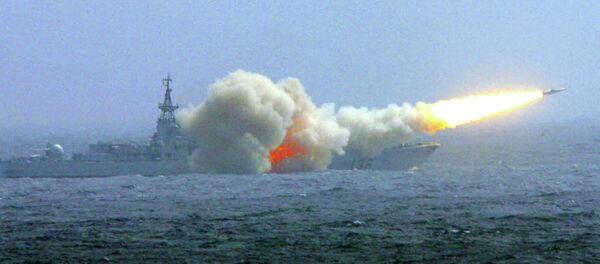 28 October 2018, 21:07 GMT
At the Saturday forum, Dai's bellicose rhetoric extended to Taiwan as well, which he suggested might become the unwitting victim of a South China Sea conflagration.
"It would boost the speed of our unification of Taiwan," if there's a conflict in the region, he told forum goers. "Let's just be prepared and wait. Once a strategic opportunity emerges, we should be ready to take over Taiwan."
Another speaker, Huang Jing, from the Beijing Language and Culture University, took a more measured line on both areas, noting that China's policy so far has been firm but flexible.
"China has been promoting the South China Sea action principles together with ASEAN [Association of Southeast Asian nations] countries," Huang said, according to the Global Times. "As long as this is done, the US will lose its initiative" in trying to convince regional powers to take sides in the US-China dispute. Huang advocated multilateral cooperation to settle disputes in the South China Sea basin.