Elon Musk's biographer Walter Isaacson told the Washington Post on September 13 that the billionaire has agreed to "sell and give total control of a certain amount of Starlink equipment" to the US Department of Defense, thus freeing himself from controls with regard to the geo-fencing and the terms of use in the Ukraine conflict zone.
When Did Musk Start Providing Starlink Services to Ukraine?
Musk began providing Starlink services to Ukraine after the beginning of Russia's special military operation to demilitarize and de-Nazify the Eastern European state. Hours before the launch of the special op, Russia reportedly suppressed satellite services over the country.
Top Ukrainian officials appealed to Musk and within a few days, the South Africa-born US billionaire sent the Kiev regime hundreds of Starlink terminals. Given that electricity was shut down in some areas of Ukraine, Musk shipped some field solar and battery kits to the Ukrainian military also.
Per Isaacson, by July 2022, there were 15,000 Starlink terminals operating in the Eastern European country. The biographer noted that Starlink contributed about half of the cost of the dishes and services it provided, i.e. around $80 million. Other funding came from foreign governments, including the US, the UK, Poland and the Czech Republic.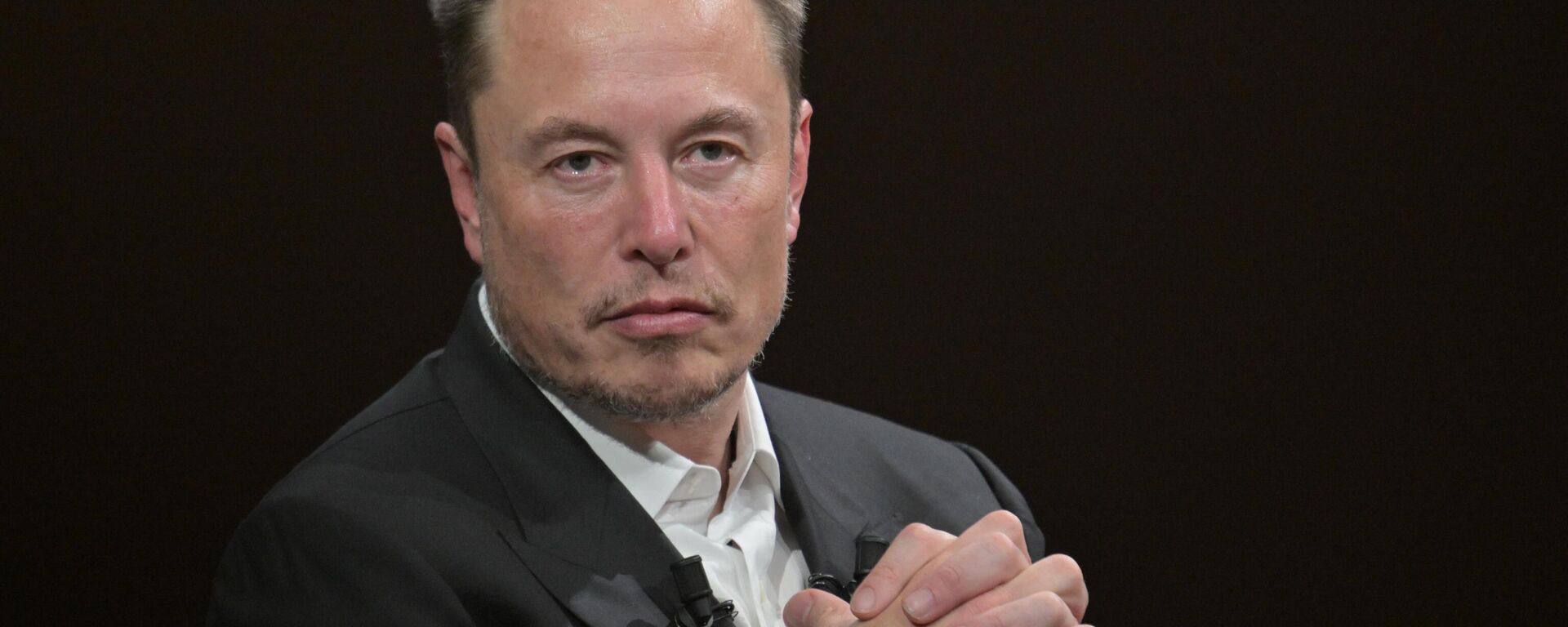 What is the Starlink System?
Starlink is a
satellite internet constellation
operated by Musk's aerospace company SpaceX. Thousands of SpaceX spacecraft are orbiting the planet at about 550 km (342 mi), providing broadband internet services, and ensuring telecom connectivity for dozens of countries. However, the company's ultimate aid is to cover the entire globe. Presently, SpaceX's global network has over 4,000 satellites.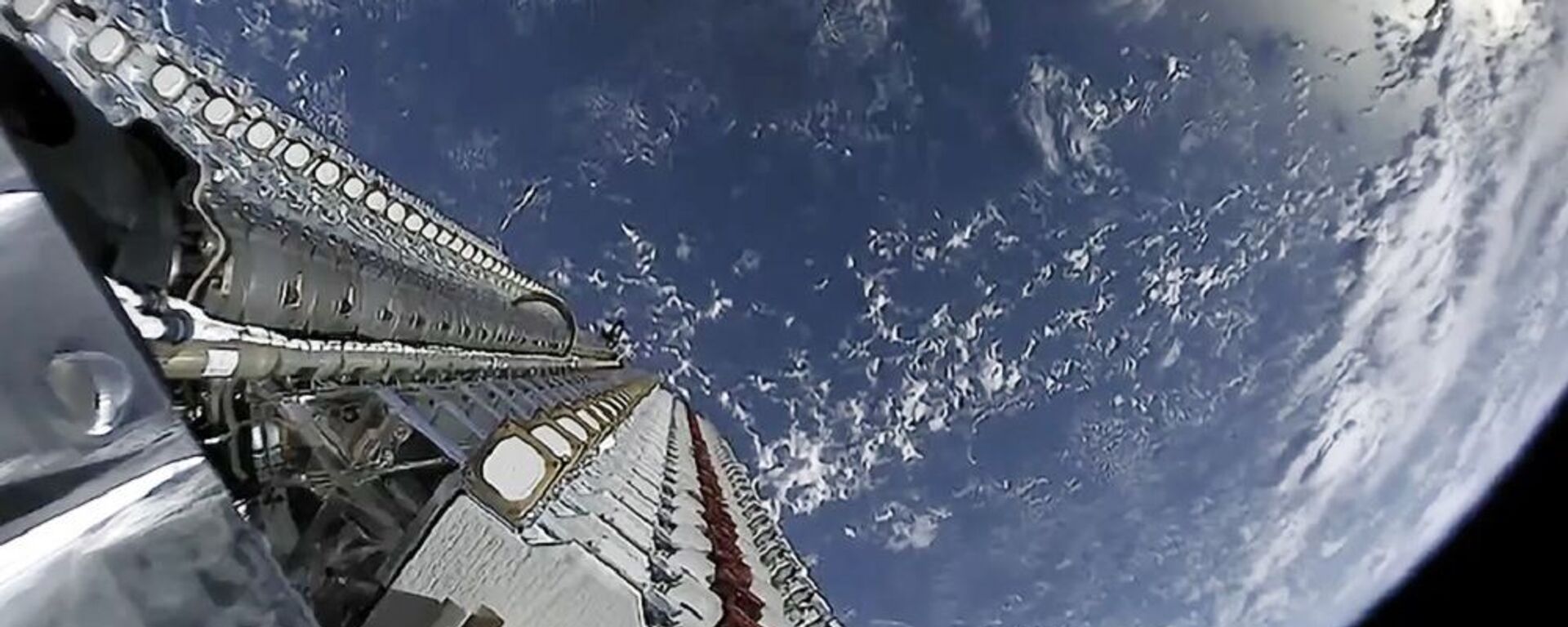 Why Was Musk at Odds With the Ukrainian Military?
In September 2022, the US billionaire called Isaacson and expressed concerns about "a non-trivial possibility" of the Ukraine conflict spiraling into a nuclear war between Russia and NATO "with Starlink partly responsible."
The crux of the matter was that the Ukrainian military used Starlink terminals to launch drone attacks against the Russian forces. They also planned to use them to attack Crimea – the peninsula that was "gifted" to Ukraine by Soviet leader Nikita Khrushchev in February 1954, and that almost unanimously voted to re-unify with Russia in March 2014 following the February 2014 coup d'etat in Kiev. Crimea's Sevastopol has long been a home to Russia's Black Sea Fleet.
Per Isaacson, Musk discussed the matter with US administration officials, explaining to them that he did not want Starlink to be used for offensive purposes.
"If the Ukrainian attacks had succeeded in sinking the Russian fleet, it would have been like a mini Pearl Harbor and led to a major escalation," Musk said as quoted by Isaacson. "We did not want to be a part of that."
How Musk Disrupted Ukrainian Sabotage Attack on Crimea
The SpaceX CEO even refused to "turn on" Starlink over Crimea in 2022, which disrupted a Ukrainian sabotage drone attack targeting the peninsula.
"The reason it was turned off was originally because the United States has sanctions against Russia - and that includes Crimea - and we are actually not allowed to turn on connectivity to a sanctioned country without explicit government approval, which we did not have from the US government," Musk explained on a podcast on September 12.
"So basically, Ukraine - they didn't give us any advance warning or heads-up or anything, we just got the urgent calls from the Ukrainian government saying that we needed to 'turn on Crimea' - it was like in the middle of the night, basically. We were like: 'what are you talking about?' And then we figured out this was a kind of Pearl Harbor-type attack on the Russian fleet in Sevastopol. So they were really asking us to really actively take part in a major act of war," he said.
According to his biographer, Musk sought to end the Ukrainian conflict and even came up with his own peace plan in early October 2022, which envisaged new referendums in Donbass and other Russian-controlled regions, accepting that Crimea was a part of Russia and assuring that Ukraine would never join NATO and remain neutral. Ukrainian officials responded with slurs and insults to Musk's plan.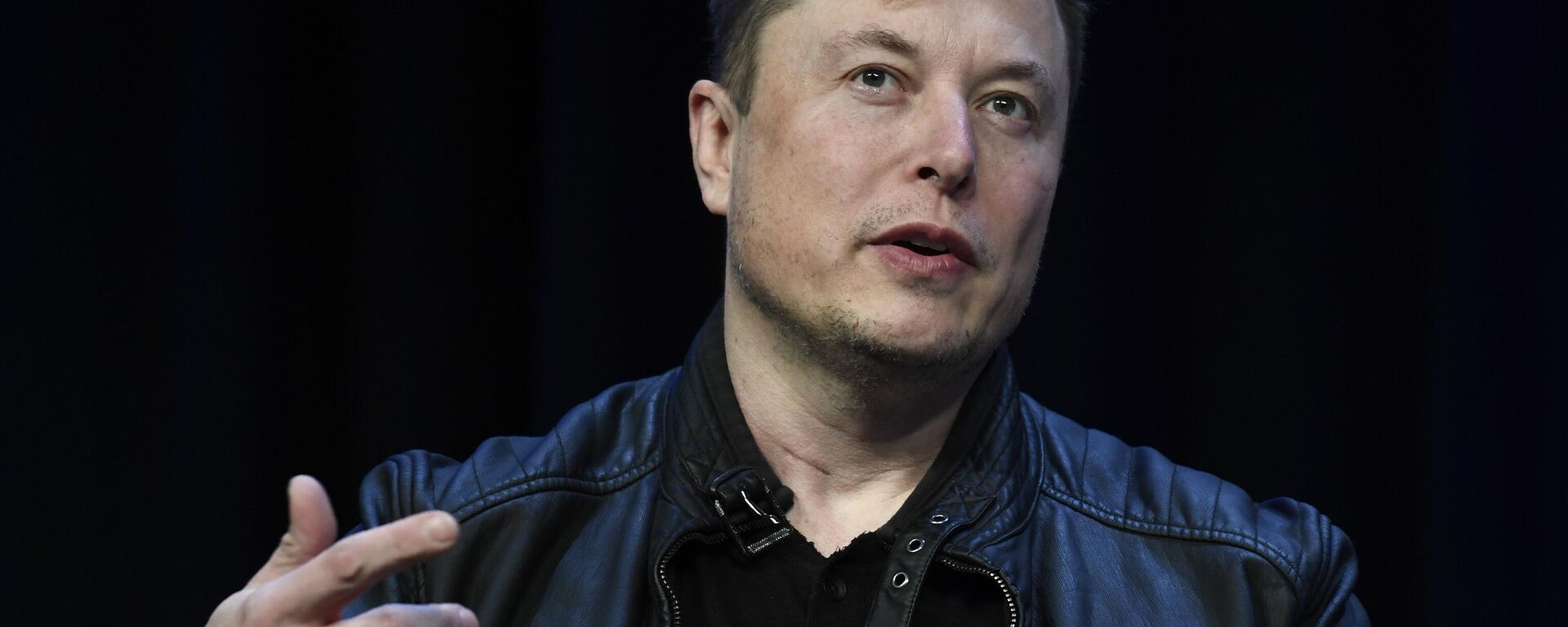 Musk Refused to Provide Starlink Services to Ukraine for Free, Then Made U-Turn
In September 2022, Musk warned the Pentagon that SpaceX may stop funding the Starlink service in Ukraine unless the US DoD forked out too. The US press quoted the company's letter saying the Pentagon had to step in and start funding Ukraine's government and military use of Starlink, which would cost more than $120 million for the rest of 2022 and close to $400 million in 2023. Ukraine's use of Starlink reportedly cost SpaceX over $100 million in 2022.
CNN published the story in mid-October after the letter was allegedly leaked by a Pentagon official to the media. The report prompted a storm of criticism from Western and Ukrainian netizens.
"The hell with it… even though Starlink is still losing money and other companies are getting billions of taxpayer $, we'll just keep funding Ukraine govt for free," Musk responded on X (formerly known as Twitter).
Per Isaacson, SpaceX President and Chief Operating Officer Gwynne Shotwell was upset with Musk's decision: "The Pentagon had a $145 million check ready to hand to me, literally. Then Elon succumbed to the bullshit on Twitter and to the haters at the Pentagon who leaked the story," she said, as quoted by Musk's biographer.
SpaceX Concerned Starlink Was Used for Offensive Actions
Meanwhile, SpaceX continued to cite concerns over the Ukrainian military instrumentalizing Starlink for combat purposes and sabotage attacks.
In February 2023, the US media reported that SpaceX had taken measures to limit Ukraine's use of the company's Starlink in its conflict with Russia. SpaceX highlighted that it didn't want the Ukrainian Armed Forces using the service to operate its battlefield drones, which are dropping bombs and conducting other military missions.
Starlink's service was "never, never meant to be weaponized," SpaceX President Gwynne Shotwell stated at the 25th annual Federal Aviation Administration Commercial Space Transportation Conference in Washington, DC, as quoted by the Western press. "However, Ukrainians have leveraged it in ways that were unintentional and not part of any agreement."
She quoted news reports saying that Ukrainians "were using our technology on drones."
Shotwell made clear that "there are things that we can do to limit" the Ukrainian military's ability to conduct offensive operations with the use of Starlink. "There are things that we can do, and have done," she added.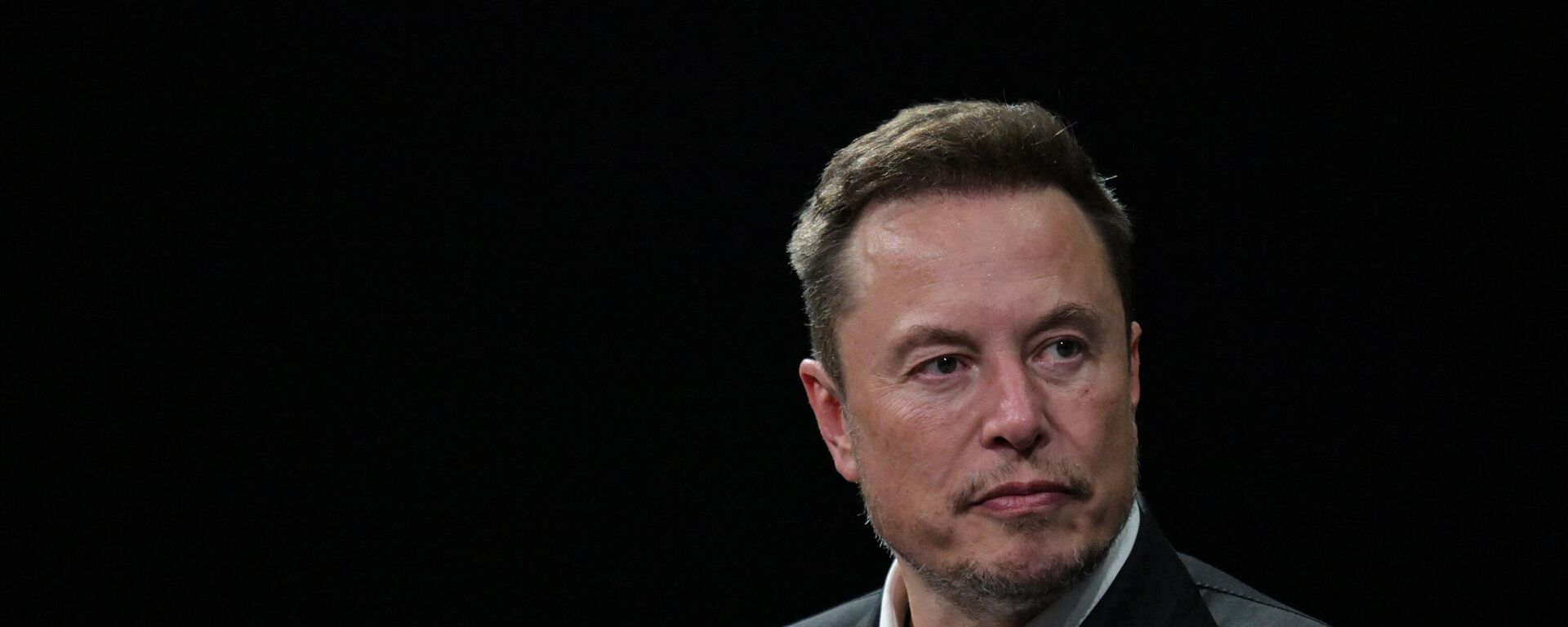 When Did Pentagon Start to Buy Starlink Services for Ukraine?
On June 1, the Pentagon announced that it had agreed to purchase Starlink satellite internet terminals from SpaceX for use in the Ukrainian conflict zone.
"We continue to work with a range of global partners to ensure Ukraine has the satellite and communication capabilities they need. Satellite communications constitute a vital layer in Ukraine's overall communications network and the department contracts with Starlink for services of this type," the Pentagon official statement read.
"For operational security reasons and due to the critical nature of these systems — we do not have additional information regarding specific capabilities, contracts or partners to provide at this time," the statement specified.
Is Team Biden and Pentagon Twisting Musk's Arm?
Musk has a long record of cooperating with the Pentagon. In particular, Musk's SpaceX was certified to launch rockets for the US government's military space program in 2015. In 2020, SpaceX won a multibillion-dollar contract that made it one of the Pentagon's "two primary satellite-launch providers through most of the decade." It was reported that SpaceX would take part in an estimated three dozen launches through 2027 along with United Launch Alliance (ULA), a joint venture between Boeing Co. and Lockheed Martin Corp.
The US media noted at the time that even though Musk's SpaceX remains one of the Pentagon's key defense contractors, the Biden administration became discontented with the billionaire's dissent last year. Thus, in November 2022, Biden said Musk's relationships with other countries were "worth looking into." Furthermore, Team Biden reportedly discussed whether Washington should subject some of Musk's ventures to "national security reviews", according to the US media in 2022.
One might easily assume that Musk came under a great deal of pressure over his inability to provide Starlink services for Ukraine's offensive missions, especially given Team Biden's bravado over the much-anticipated Ukraine counteroffensive.
Washington shrugged off all moral concerns over sending cluster munitions to the Kiev regime, even though the latter is using the ammo against civilians. Speaking to Sputnik,
CIA veteran Larry Johnson
suggested that the Biden administration and the Pentagon are providing Ukraine with data to launch attacks on
Russian infrastructure assets
and civilian objects.
Even after the Kiev regime's three-month-long failing counteroffensive, the Biden administration continued to double down on sending arms and shells to Ukraine. Washington is due to supply the Ukrainian military with more cluster shells and with depleted uranium munitions (which previously were reported to be responsible for the spike in cancer cases and birth defects).
Pulitzer Prize-winning investigative journalist
Seymour Hersh
warned in his recent article on Substack that Team Biden is heading to nothing short of a nuclear conflict with Russia, relying on distorted and
overly optimistic intelligence on Ukraine
.
Some Russian observers believe that Musk is seeing that his devices and services are due to be abused by the Pentagon-backed Ukrainian military regardless of his vocal protests, which may place him in the crosshairs of the Biden administration's "justice machine".
Ultimately, Musk doesn't want to be responsible for potential havoc, hence his alleged decision to cede control of Starlink in Ukraine to the Pentagon, they concluded.