"Our cooperation is not aimed against anyone and is not a subject to disturbances and outside interventions. At the same time,
China and Russia
, as global superpowers and permanent members of the UN Security Council, bear special responsibility for maintaining strategic stability and progress in the world. The fiercer unilateral hegemony and bloc confrontation is, the more important it is for us to keep up with the times," Wang said during a
meeting
with Russian Foreign Minister Sergey Lavrov in Moscow.
"The current turbulence of global and regional situations" demands constant coordination and the boosting of
strategic cooperation
, the diplomat added.
Lavrov noted that the Russia-China cooperation is developing in "harsh conditions when the world is undergoing tectonic shifts."
"I would like to underline the importance of the Russia-China cooperation for ensuring justice in global affairs and maintaining the balance of interest in processes which develop in multiple directions," the top Russian diplomat stated.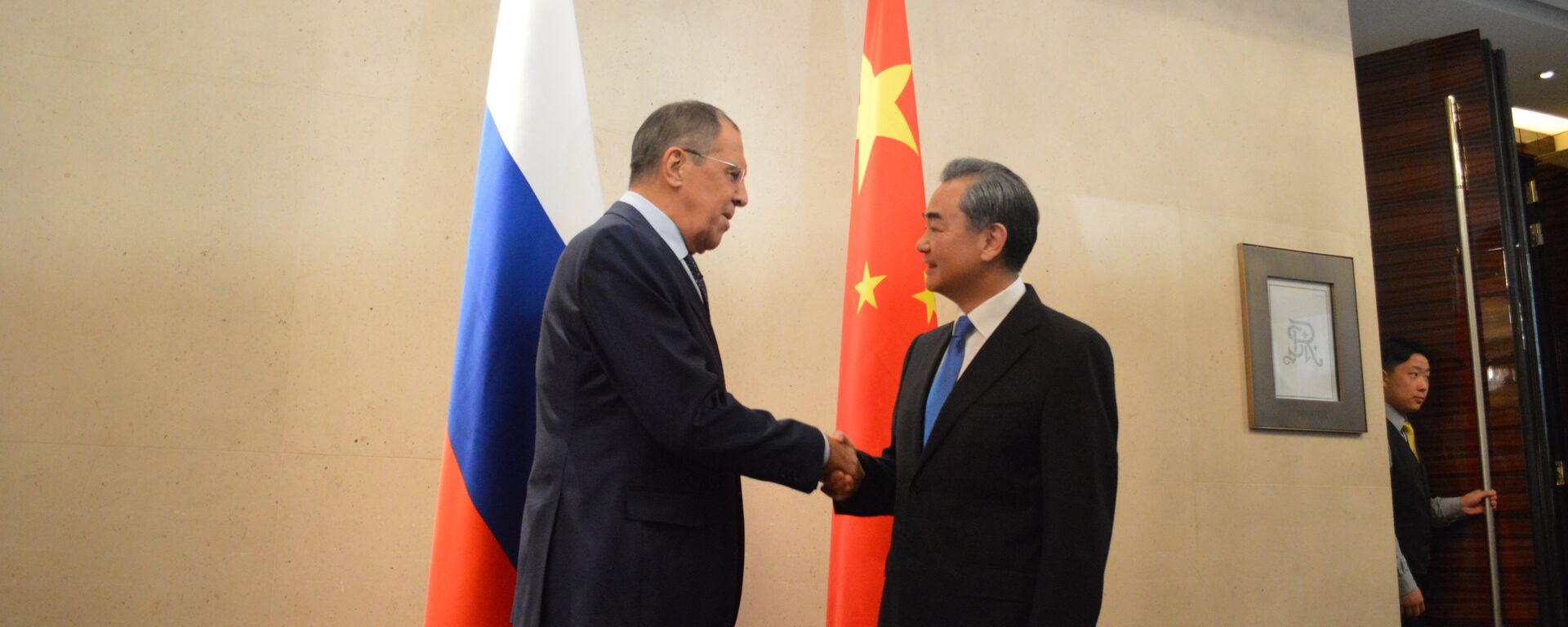 The Russian minister also expressed confidence that
the countries' bilateral ties
would continue to develop, including on the sidelines of international forums such as the UN General Assembly and the
Asia-Pacific Economic Cooperation
. The result of this cooperation will "meet the expectations of all peoples of the international community," Lavrov emphasized.