"Yes, we are ready for negotiations [on Ukraine]. But we will not consider any proposals for a ceasefire because once we considered it, you deceived us," Lavrov told reporters
after his address
at the UN General Assembly.
Speaking about Ukrainian President Volodymyr Zelensky's 10-point "peace formula", Sergey Lavrov said it is absolutely not realizable, although the West regards it as the only basis for peace in Ukraine.
"We are guided by the ugly reality, and it is such that Zelensky and everyone who leads him from Washington, London and Brussels firmly say with one voice, 'There is no other basis for peace other than
Zelensky's formula
.' And Zelensky's formula, I don't even know, you can describe it in different ways, but it is absolutely not realizable, and everyone understands this," Lavrov told a press conference after
his address at the UN General Assembly
.
No one in the West wants to seriously show their understanding of the Ukraine crisis, the top Russian diplomat said, adding that "since they want to resolve the issue on the battlefield, it will be [resolved] on the battlefield."
Answering the question from a journalist, the
Russian Foreign Minister
said that he was surprised by the statement by UN Secretary-General Antonio Guterres alleging that Russia was kidnapping children in Ukraine.
On Wednesday, during a meeting of the UN Security Council on Ukraine, Guterres accused Russia of "forcibly relocating Ukrainian civilians, including children, to
territory under Russian control
or to Russia," but he did not provide any concrete evidence.
"I think many were surprised by the secretary-general's speech at a meeting of the Security Council, where he suddenly, unexpectedly, in addition to other statements that did not correspond to reality about what was happening in Ukraine, suddenly decided to make a very extensive passage on the topic of children — missing, kidnapped, hidden, those who are being starved and much, much more," Lavrov told reporters after his address at the UN General Assembly, adding that the UN chief should substantiate its remark and Russia waits for facts.
Moscow does not hide the names and locations of Ukrainian children who ended up in Russia due to the conflict, and if relatives want to take them away, nothing prevents this, the minister added.
About Grain Deal
Russia does not reject the proposals of UN Secretary-General Antonio Guterres on the resumption of the grain deal, they are simply not realistic, Sergey Lavrov said.
"We explained to the secretary-general why his proposals [to restore the grain deal] cannot work. We do not reject them, they simply cannot be implemented," Lavrov told reporters.
Speaking about Ukrainian grain, the Russia's top diplomat suggested that the European Commission purchase it and send to Africa.
"If the European Commission has been spending tens and tens of billions of dollars on [helping] Ukraine, why couldn't [Brussels purchase] this grain that Ukraine wants to sell, but the EU countries don't want [to import] because of competition ... Let the European Commission buy this grain and send it to Africa," Lavrov told journalists during the press conference.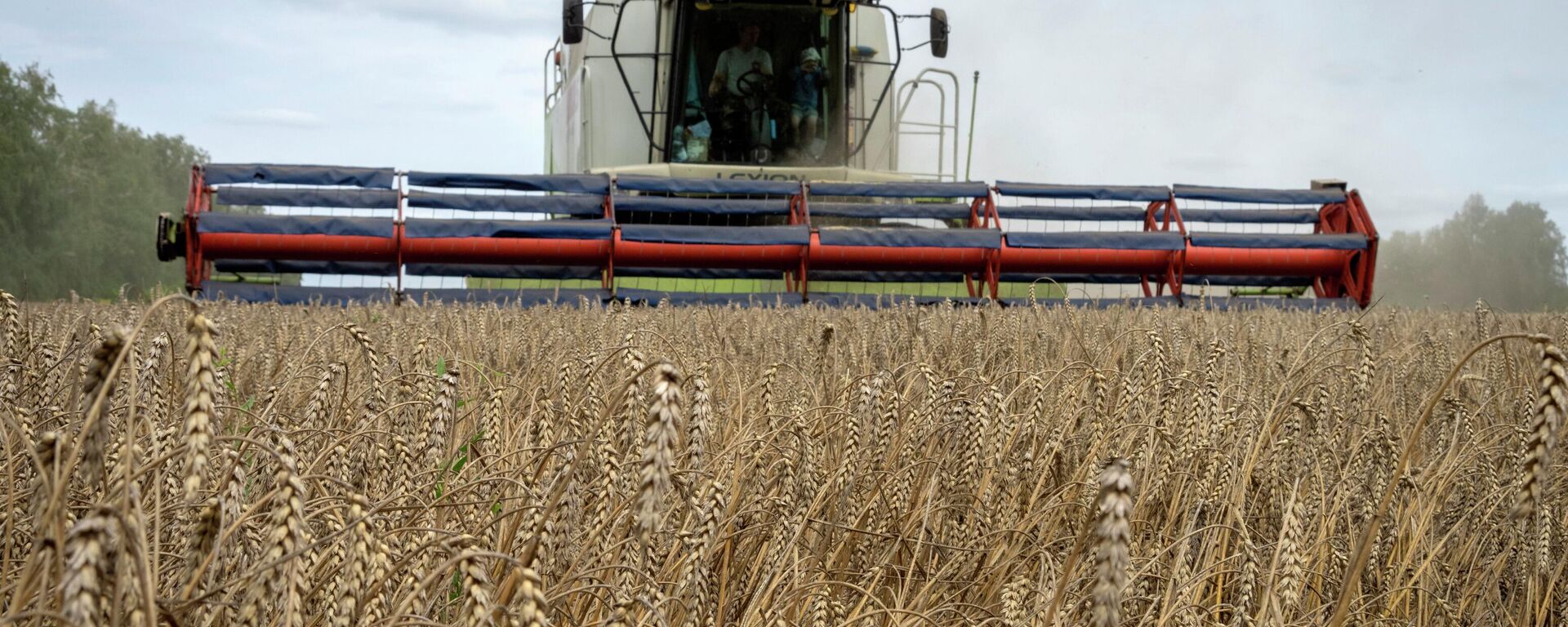 Crisis of European Security Continues
"In contacts with our colleagues from countries in Asia, Africa, and Latin America, we spoke in detail, answering their questions, about specific aspects of the current phase of the European security crisis, which arose as a result of the West turning Ukraine into anti-Russia for many years ... This European security crisis continues. We hope that some conclusions will still be drawn from what is happening by those politicians who are in the habit of noticing and analyzing facts," Lavrov told journalists.
On Saudi Arabia Possibly Obtaining Nuclear Arms
Russia considers Saudi Arabia's statements on possible having of nuclear weapons as a fact, but no one in the world wants the emergence of new nuclear powers, Sergey Lavrov said.
Saudi Crown Prince Mohammed bin Salman said in an interview with an American broadcaster earlier this week that Saudi Arabia will have to obtain a nuclear weapon if Iran is able to develop one.
"I heard what was said: if Iran has nuclear weapons, then we, Saudi Arabia, will also be forced to think about it. I take this as a statement of fact: no one wants new nuclear states to appear on the planet," Lavrov told reporters after his address at the UN General Assembly.