In an effort to live up to its promise to "fight Russia to the last Ukrainian,"
the Biden administration
is "laying the groundwork for defeats in two more wars of choice, against Russia and China," a US report has asserted.
The Democrat POTUS has been burning through cash (although
national debt
stands at $33 trillion), and munitions stockpiles in an effort to prop up the Kiev regime. The US announced a new package of military assistance for Ukraine on 29 August, worth $250 million, that includes AIM-9M missiles for air defense, munitions for High Mobility Artillery Rocket Systems (HIMARS), 155mm and 105mm artillery ammunition, mine-clearing equipment, Javelin and other anti-armor systems and rockets, three million rounds of small arms ammunition, as well as other items.
US Secretary of State Antony Blinken reiterated on 29 August that the US and its allies "will stand united with Ukraine, for as long as it takes". Some of the contenders for the Republican 2024 presidential nomination fully support this stance - former governor of South Carolina Nikki Haley recently stated: "A win for Russia is a win for China. We have to know that. Ukraine is the first line of defense for us."
'Groundwork for Defeat'
According to the report, US establishment politicians maintain that "if the US does not defend Ukraine, China will invade Taiwan", a theory the report says is flawed.
"If China does make a move on Taiwan in the next few years, stockpiles already reduced by Ukrainian aid will make aiding Taiwan more difficult and expensive if policy makers decide to do so. The foreign policy establishment that lost in Iraq and Afghanistan is laying the groundwork for defeats in two more wars of choice, against Russia and China—both nuclear powers, putting human civilization on the line," the American media outlet highlighted.
The US military aid donated to Ukraine thus far amounts to more than
$41 billion
, with a further
$100 billion
appropriated for supporting Kiev, the report's author emphasized. But by continuing to pile military aid worth billions upon Kiev the US is purportedly
fast-depleting
its own
military stockpiles
of various weapons. Accordingly, America's own manufacturers are left "struggling" to replace the hollowed-out weapons caches.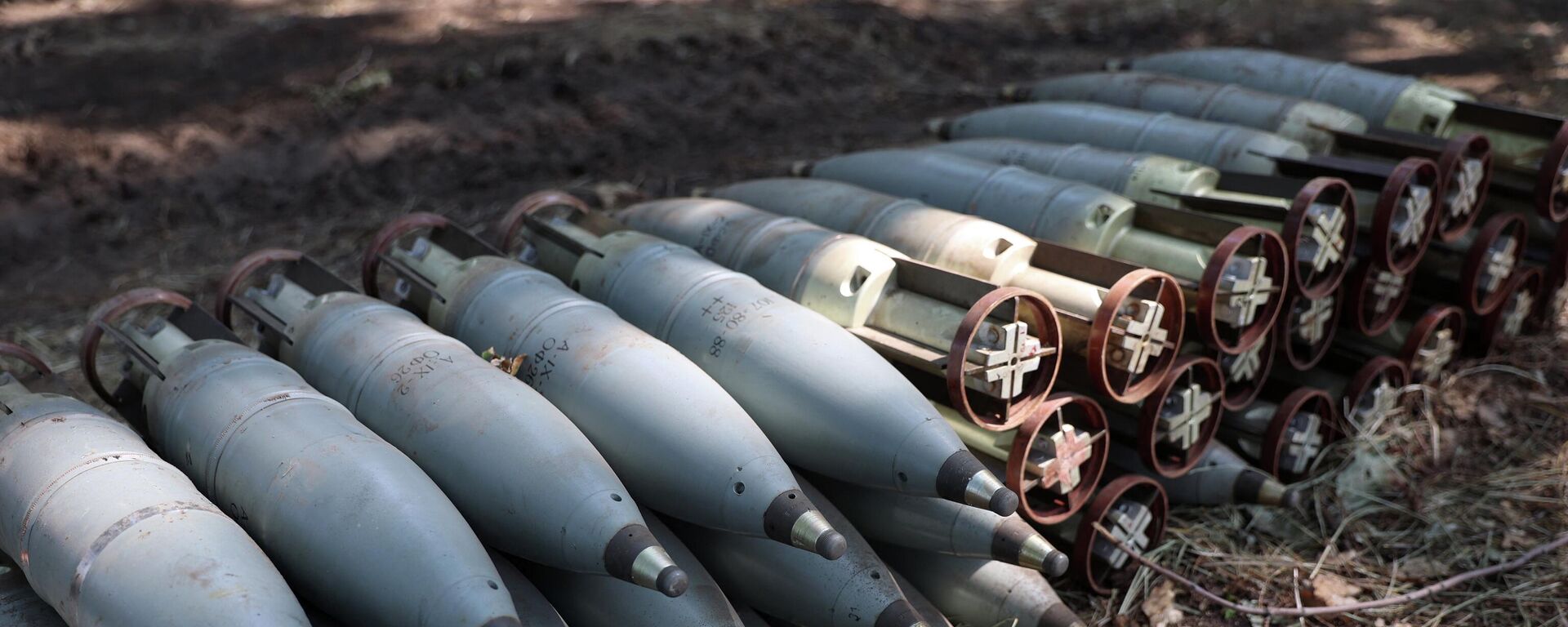 Amid its botched counteroffensive, launched on 4 June, Ukraine has been rapidly chewing through all the weapons funneled from the West. However, Kiev still has no territorial gains to show for it, with its military sustaining tremendous losses. As of 30 August 2023, Ukraine has reportedly lost 466 airplanes, 247 helicopters, 6,234 unmanned aerial vehicles, 433 air defense missile systems, 11,570 tanks and other armored fighting vehicles, as well as 12,528 special military motor vehicles since the beginning of the special military operation.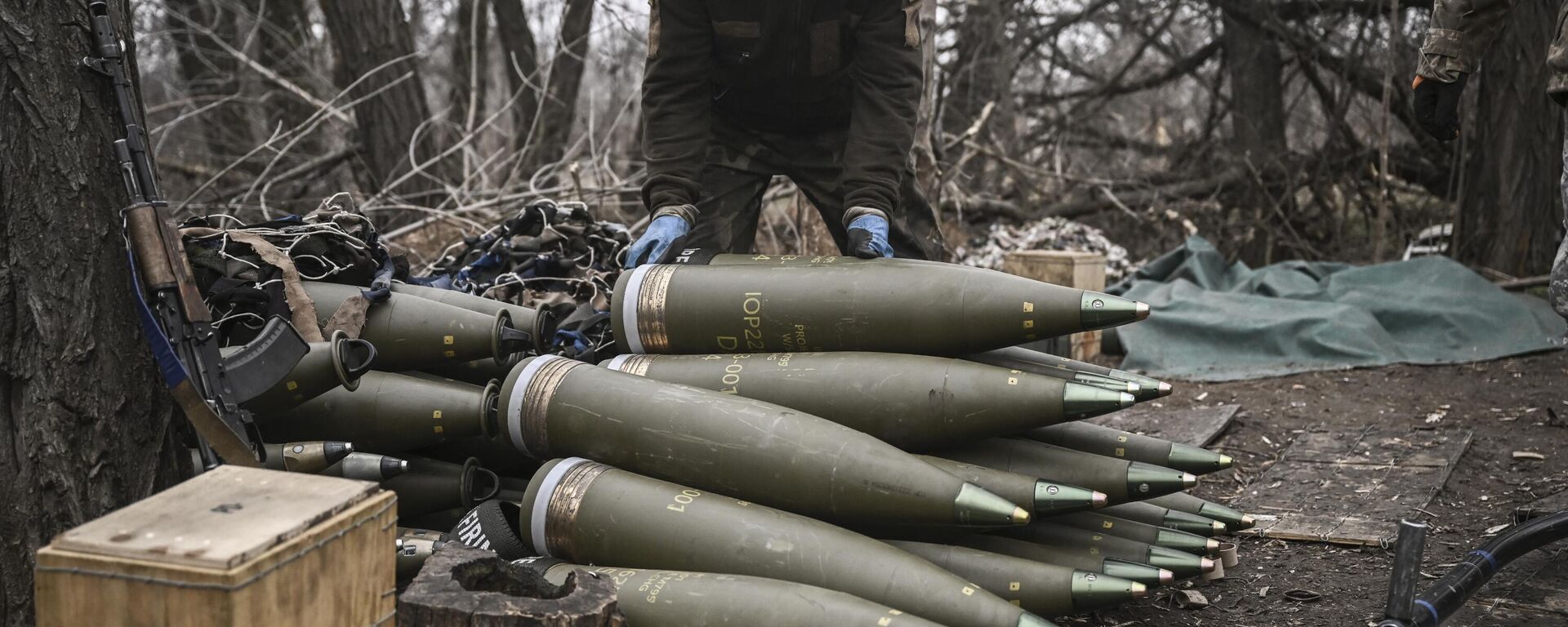 'Dangerously Low' Stockpiles
Even as far back as 29 August 2022 a US media report had cited an American defense official as conceding that, "the level of 155mm combat rounds in US military storage has become uncomfortably low".
Depletion of US stockpiles
of
155mm artillery shells
(for howitzer use) was cited in the present report, with the additional revelation that Washington was sending Kiev 155mm and 105mm shells for the simple reason that it no longer had adequate stockpiles of 155mm shells. Although stockpile levels at the time were ostensibly "not critical", it was added that, "It is not at the level we would like to go into combat."
Furthermore, topping up the stockpiles of, say, 155mm shells could take as long as "13 to 18 months from the time orders are placed for munitions to be manufactured". In the case of "sophisticated weaponry such as missiles and drones", it was revealed that replenishing could "take much longer".
The US has already given Ukraine an estimated 2 million 155mm artillery shells, and presuming that such a rate is maintained, the present level of shell production might fail to build back the arsenals to pre-existing levels. The "strained" shell capacity, to an extent, is one of the reasons the US decided to give the green light to provision of the
deadly cluster munitions to Ukraine
, added the report.
Ukraine has received cluster munitions from the US as part of another package of military supplies. Their use is outlawed by the Convention on Cluster Munitions that more than 100 countries have ratified, but the US and Ukraine are not among them. When exploding, these cluster bombs eject smaller munitions, some of which fail to detonate for technical reasons, thus leaving civilians in danger: unexploded shells become mines that can kill or maim people long after the fighting is over.
The White House at the time claimed it intended to use the cluster munitions as a "bridge" while "artillery shell production ramps up". The US has also donated thousands of man-portable anti-tank systems to Ukraine that equaled "five years' worth of Javelin production," according to a Raytheon Technologies chief executive cited by American media. Remedying the issue is reportedly proving difficult, for all sorts of reasons ranging from supply chain issues, shortages of components, and dwindling labor.
US stockpiles are getting "dangerously low" because of the Biden administration's intent to support Ukraine, Commander of US Air Forces in Europe (USAFE), Gen James Hecker was cited as saying recently at the Global Air & Space Chiefs' Conference in London.
"We don't have nearly what we had at the heart of the Cold War… Now you add that we're giving a lot of munitions away to the Ukrainians… but now we're getting dangerously low and sometimes, in some cases even too low that we don't have enough," Hecker said.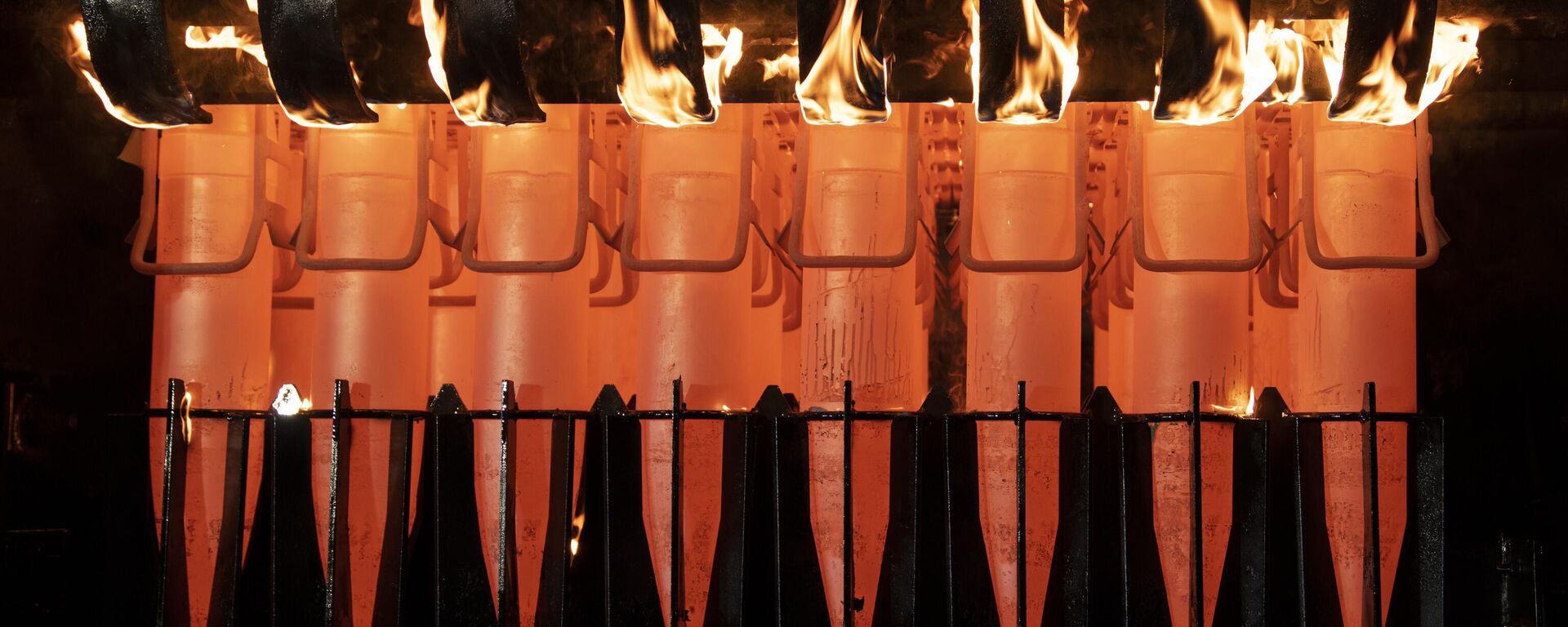 Taking into consideration all the above-cited hardships, the US could be seriously hamstrung if it wanted to wade into the Taiwan-China issue and "defend" the island, the US report asserted.
Many of the weapon systems that the US is supplying to Ukraine are needed by Taiwan to deter an "invasion" which is alleged to be likely, the report said, adding that there was an approximately $19 billion backlog of weapons deliveries to Taiwan, "partly caused by the US prioritizing arms supplies for Ukraine". The report concluded that "aid to the Ukrainians continues to come at the expense of US combat "preparedness".
Arming Taiwan Amid US-China Tensions
The Biden administration recently approved an $80 million
military package for Taiwan
, an island considered by Beijing to be an inalienable part of China. The package comes within the framework of the State Department's foreign military financing (FMF), which is usually instrumentalized when Washington wants to disburse aid to a sovereign country.
Beijing, which has
repeatedly berated Washington
for pumping Taipei with weapons - perceived by the People's Republic of China (PRC), as a gross violation of Chinese sovereignty - lashed out at the Biden administration's move. The PRC, which perceives
Taiwan
as an essential part of the country, warned that the US transfer "severely violates the one-China principle and the stipulations of the three China-US joint communiques."
"China deplores and firmly opposes it," stated Chinese Foreign Ministry spokesman Wang Wenbin at a news conference in Beijing. China also urged Washington on Thursday to "stop creating tensions across the Taiwan Strait" by "enhancing US-Taiwan military connections and arming Taiwan".
Taiwan has been governed independently from mainland China since 1949. Beijing views the island as its province, whereas Taiwan - a territory with its own elected government - maintains that it is an autonomous country, but stops short of declaring independence. Beijing opposes foreign states having any official contact with Taipei and believes that Chinese sovereignty over the island is indisputable.